ZGPAX S79 is dirt-cheap, yet feature-packed Apple Watch alternative
Does the ZGPAX S79 look familiar?  Of course it does, as a look at the device immediately makes you think of one thing – the Apple Watch.  Indeed, this looks like the smartwatch space's answer to Goophone's uncanny iPhone clones, and while it definitely won't be anywhere near the Apple Watch in terms of fundamentals, we're here to tell you what you can expect from this new device.
As this is an inexpensive smartwatch (only $25.74 USD on GearBest), you also shouldn't expect the device to come with high-end materials.  But given the price point, it's but natural that the S79 is made out of affordable materials.  Specifically, the watch's belt is made out of soft rubber, while some of its external parts and features include some stainless steel.  This allows for a comfortable feel to go with the Apple Watch-esque basic design.
The ZGPAX S79's basic specifications include a 1.54-inch rectangular screen with rounded edges, again a tribute to the Apple Watch.  It measures 41 x 48 x 13 millimeters, while its belt measures 130 mm on one side and 93 mm on the other.  The device supports external memory up to 8 GB, comes with a 0.3-megapixel front camera with video recording and 320 mAh battery, and supports Bluetooth 3.0.  Basic external features include the speaker on the device's left side, a wheel that serves as the power on/off switch on the right side, and a microUSB port that allows you to charge the watch.
The technical features are nothing you wouldn't find out of the ordinary on a more expensive smartwatch, but are, in all fairness, quite plentiful for a $25 smartwatch.  These include, but are not limited to an alarm clock, address book, calculator, sleep monitoring, activity monitoring, and the ability to receive notifications of new text messages and missed phone calls.
Though it might sound unbelievable for a $25 (that price again) companion smartwatch, it is indeed true – the ZGPAX S79 does come with the ability to track activity and sleep.  Its pedometer allows you to track distance, calories, and time, and while it doesn't come with a heart rate monitor or too many other fancy bells and whistles, we have to remind you of that price point once again.  For what it's worth, this is a device that has more special features than its pricing would suggest.  You can also use the device to make and receive phone calls, as it does house a SIM card slot.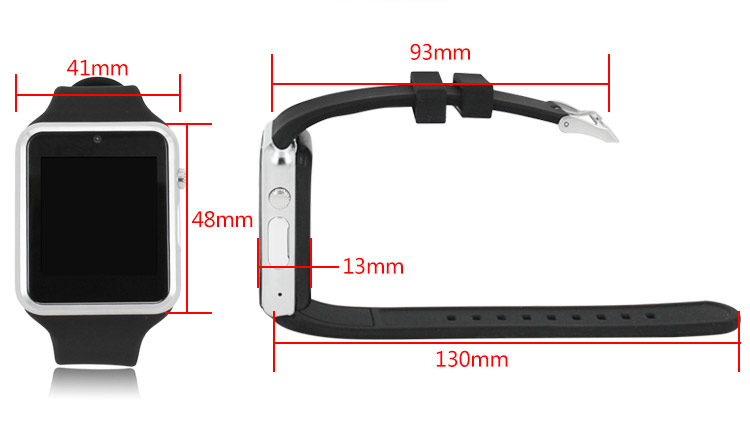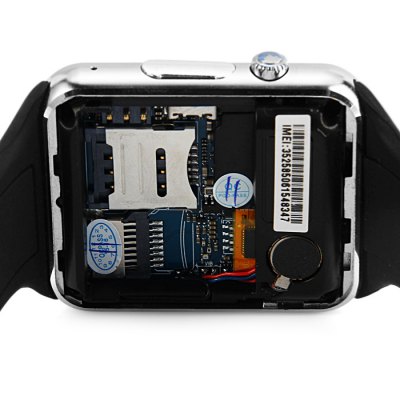 Summing it all up in a nutshell, the main reasons you want to buy the ZGPAX S79 are, first and foremost, its price, followed by its pedometer and integrated camera, then its SIM card support that allows for phone-like functions.  And if you want something that looks like an Apple Watch but isn't quite an Apple Watch, this device fits the bill perfectly, maybe too perfectly for some buyers.  Lastly, just to stress it one final time, the S79 costs you less than 10 percent of what you'll have to pay for the cheapest Apple Watch ($349).