Xiaomi WalkingPad C1 Foldable Fitness App Control Electric Gym for Just $399.99;
In our present-day world, we barely have any time to go to a gym and get fitness exercises. Thus, it is imperative for us to have our personal gym or at least a few gyming equipments if we must keep fit. Interestingly, there has been good growth in the fitness industry and a variety of walking pads are now available in the market. This is good because it increases the competition and drives down the prices of these devices. The Xiaomi WalkingPad C1 is the company's third-generation walking pad. Unlike the previous generations, the WalkingPad C1 comes with minimal pricing.  This walking pad is currently on pre-sale for just $389.99 but the shipping cost of this device is usually on the high side ($150+ in many cases).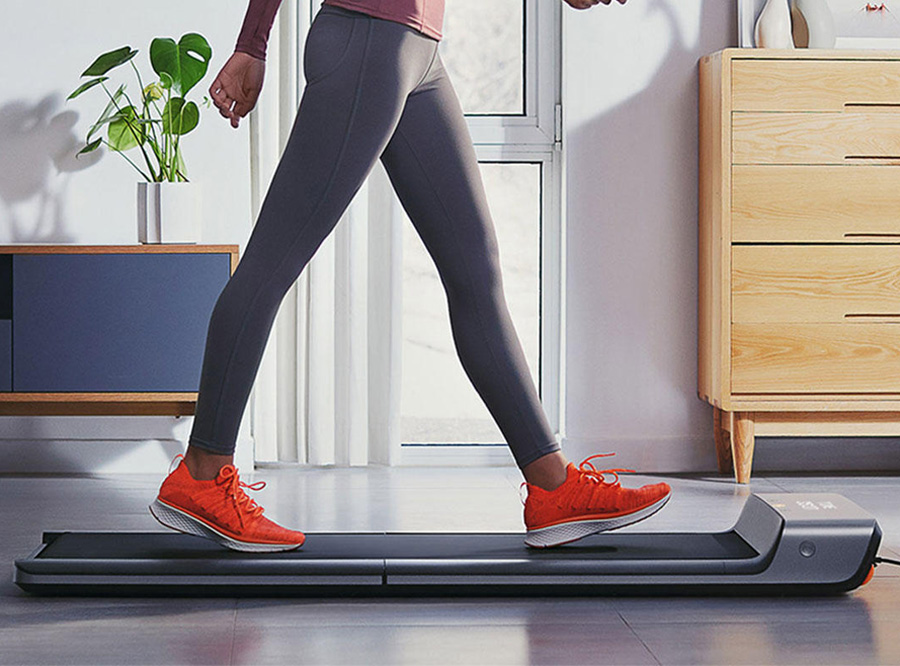 The WalkingPad C1 from Xiaomi Youpin adopts a foldable patented technology for enhanced portability. Once folded, the machine occupies only 0.4m2 area so you can easily put it under your bed, sofa, or desk to store. With a super load-bearing capacity of 110kg, the walking machine is housed in an integrated alloy frame for higher durability. Moreover, it features two roller wheels, allowing you to move it wherever you want without breaking a sweat.
It uses a multi-layer design comprising EVA cushioning layer, smooth layer, friction layer, and walking belt to ensure you do not end up hurting your knees during exercise. Aside from that, the height of the Xiaomi WalkingPad C1 is just 69m, making it almost noiseless. On top of that, the Xiaomi WalkingPad C1 comes with digital remote control. You can track your fitness data in real-time in a bid to achieve your fitness goals using the Exclusive WalkingPad APP.
While you'd normally expect a walking machine loaded with such features to cost a bomb, the Xiaomi WalkingPad C1 Foldable Fitness Walking Machine can now be yours for a lowered price of just $389.99 from Gearbest. This is a 22% reduction in the device's original asking price of $499.99. However, you may need to look at the shipping cost. If the shipping cost does not scare you and you will like to own this device, then hit the buy link below