The POCO F1 arrives in India with a new memory combination
Now that we are on the Christmas spirit, the technology company and sub-brand of Xiaomi, POCO, made yesterday a series of publications on the social network Twitter, talking about the arrival of a new mobile phone with its name, and today it has been revealed through another publication that is a new version of the POCO F1 with a configuration of 6GB of RAM and 128GB of ROM. According to the company, this is their Christmas present for all their fans who wanted a new phone, and this is called the "armored version" of the original POCO.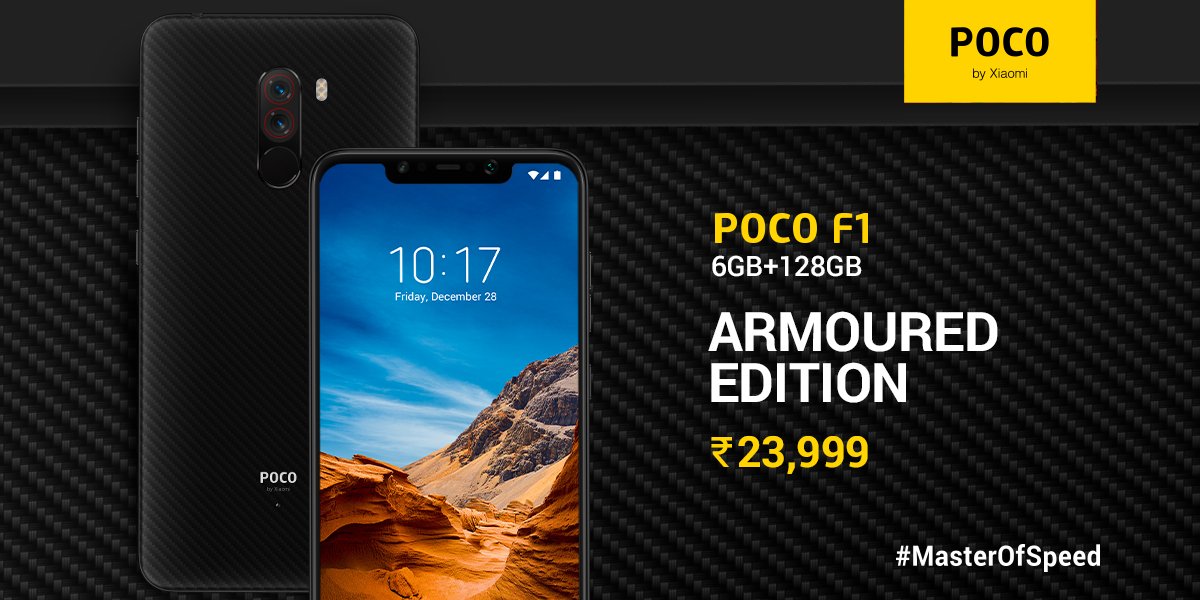 What is known about the new POCO F1?
The company has made a series of tweets in which it talks about this new smartphone. The first one is the official announcement of the mobile, saying that this was the surprise they had planned, giving the name of the phone, as well as its RAM and ROM memory configuration. Subsequently, a publication was posted in which they announced that the official sale price for this device would be INR 23,999, and in addition to that, they announced that this new version of the POCO F1 will be available for sale on the Mi.com page. Finally, they also report that it will be available from December 26 at 00:01 AM.
Additionally, the company is holding a mini contest, where by retweeting the POCO F1 announcement message, you will participate immediately to win different products from this Chinese brand.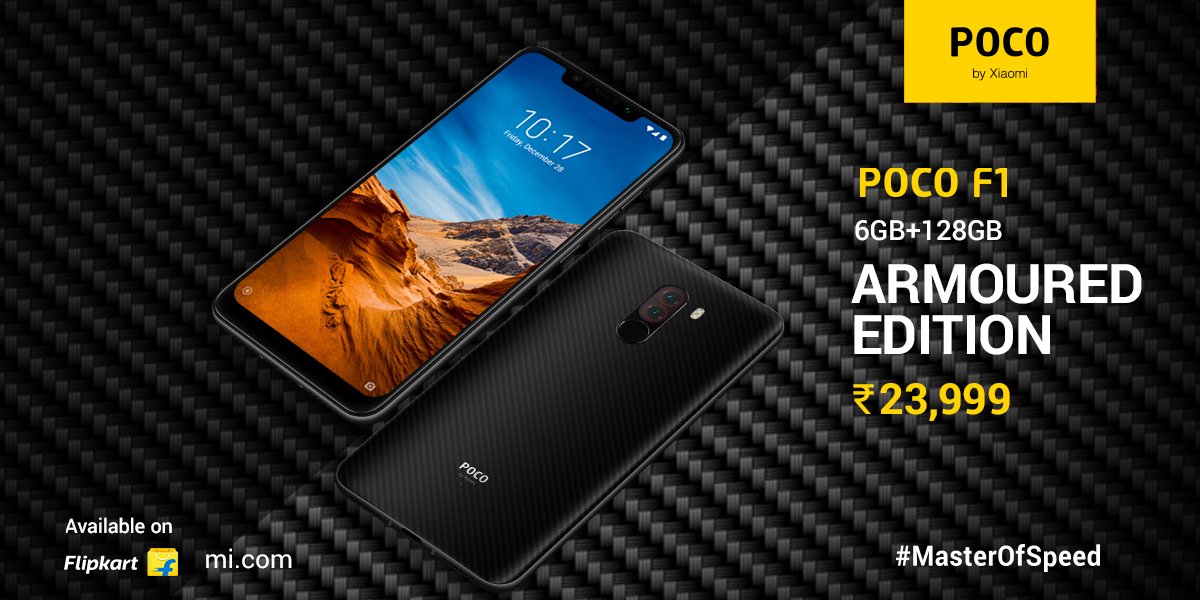 After that, they made another publication in which they said that the new POCO F1 device will have a Qualcomm Snapdragon 845 processor, something that, without a doubt, has excited fans a lot in the last hours (this message also has the same promotion mentioned previously). For now, this is all the information that is known about this new phone, so it will take some time until it goes for sale in online stores.
Source: Twitter
Has this article been to your liking and are you interested in seeing more like this? If the answer to that is yes, then, we invite you to follow us on our official Facebook, Twitter and Instagram pages, where in addition to news, you can find the best analysis together with the best offers in the market. Also, now we have a Youtube Channel, so if you want to see videos of the things that Xiaomi has for its users, go and follow us there!