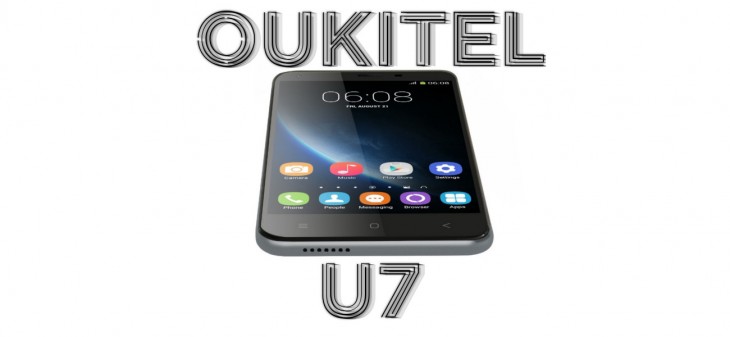 How much do you think you have to spend to buy a good smartphone? Any number you tell now would be ruled out after a few months or even within weeks. Moreover, for a while many believed that Samsung, Sony and other known brands to be the best contenders producing android driven phones. However, today we have lesser known brands offering interesting devices at much reasonable prices.
Oukitel U7 is one such gadget that belongs to the category of cheap Chinese phones. It manages to combine the pleasant design and powerful hardware at a very affordable price.
Design

The design is always important and the phones that cost below 100 euros often dont give much importance to it unlike the higher priced phones. However, users still appreciate good looking phones and want to have smooth framework while operating them by their fingers.
Although Oukitel U7's hardware offers modest benefits, it's design is impeccable. It seems like the manufacturer had some popular designs in mind for phones like iPhone 6s released this September, or even Meizu Xiaomi, that is quite pleasing to the eye.
The smartphone's body is made of a plastic that shapes the unibody design and simulates the phone to be an aluminum block. This is very interesting even though it limits the possibility of removing the battery, which is something that is appreciated by many users.
The connections on Oukitel U7 are found on the top edge, which can be uncomfortable to use while charging. But becomes very ergonomic if we connect the phone to speakers as it allows cables to be properly organized. At the bottom we find the speaker, similar to the Samsung Galaxy S6 or iPhone 6s.
Although we usually find all the buttons on one side in many phones, the phone buttons on this phone are found on both sides. On the right side we have power button, SIM and MicroSD slot. On the left side we have two volume buttons.
Specifications of Oukitel U7
Display: 5.5 inch IPS, 960 × 540.
Processor: 1.3GHz quad-core MT6582
GPU: Mali-400 MP2
RAM: 1GB
Storage: 8GB expandable with a MicroSD up to 32GB
Operating System: Android 4.4 KitKat
Back camera: 8Mpx (interpolated 5) with autofocus and LED Flash
Front Camera: 2Mpx (0.3 interpolated)
Networks: 2G: 850/900/1800/1900 MHz 3G: 900 / 2100MHz.
Connectivity: Wi-Fi, Bluetooth 4.0, GPS.
Sensors:  compass, accelerometer, and proximity light sensor 
SIM: Two micro sim card
Weight: 189gr
Battery: 2000mAh
The screen incorporates a HD resolution of 960 by 540 pixels. For some this might seem to be inferior because usually  the resolution we find in phones such as Moto E is spanned over 4.5 inches. But this phone has 5.5 inches screen which might be a reason why it has low density of pixels. The screen would have been much smaller in size around 5 inches or less in order to get higher number of pixels per inch.
In terms of SoC and RAM mounting of Oukitel U7, we find an appropriate processor and GPU used based on the phone's purpose. But it obviously does not help us to achieve the best performance in Modern Combat, nor burst performance numbers, or anything like it. But a similar configuration is used by many brands such as Huawei, Lenovo, ZTE or Google's own Android ONE, and whose performance is tested and assured to be of top quality especially when it is accompanied by 1GB of RAM. Although this is the case, I would not consider it ideal or best for smooth navigation . The configuration is perfect for basic devices.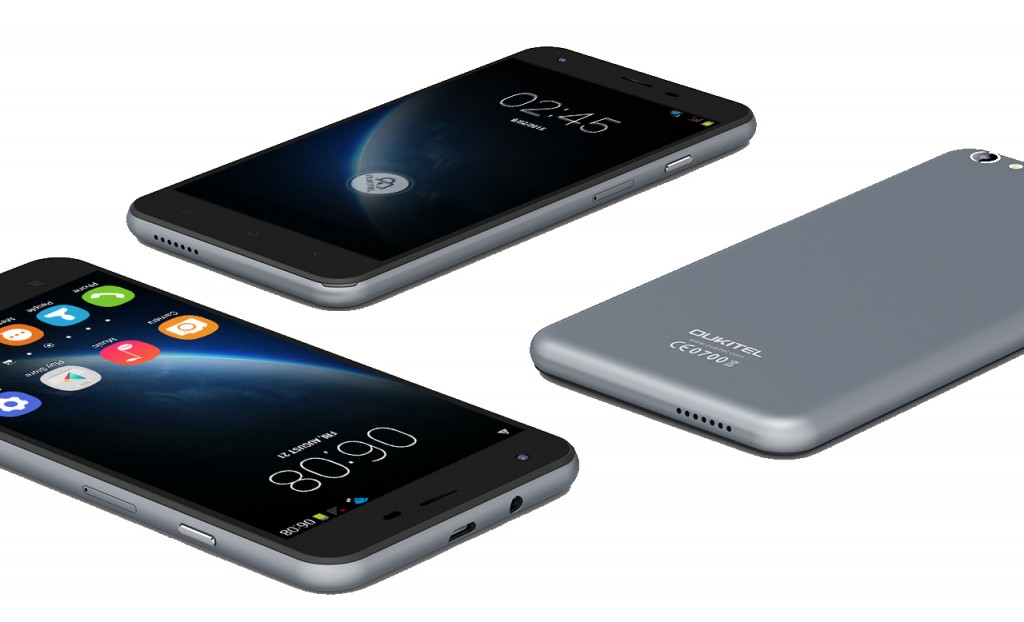 In terms of storage, the phone has 8GB of internal memory that is not expandable by using MicroSD. It is enough to run social networking applications and to get every day productivity that we need. This type of performance reminds me of Moto G, or any first generation phone that did not have the feature to expand the internal memory using MicroSD.
Next we will go through the camera specs. The main camera incorporates a Oukitel U7 sensor of 5mpx interpolated to 8 which is accompanied by flash LED. Moreover, the front camera is of 2Mpx which unfortunately is not perfect for selfies, but Skype video calling and other services could use this very well. 
Finally we will speak about the battery. Because the smartphone is thin we cannot expect the battery to have a lot of power, it has  a capacity of 2000mAh which is not ideal to support 5.5 inches resolution. But it is also true that with slightly low resolution the device could save the battery power and stay in use for longer duration.
Details on the software quality of Oukitel U7
Many phones feature some interesting functions, that eventually become a show off in front of friends, or help to remove the wrinkles from grandma's face in photos taken over Christmas. Sometimes there can be effects and apps that you'll never use in your everyday life.
However there are also times when some unused apps become really useful. The Oukitel U7 software includes many interesting apps like them.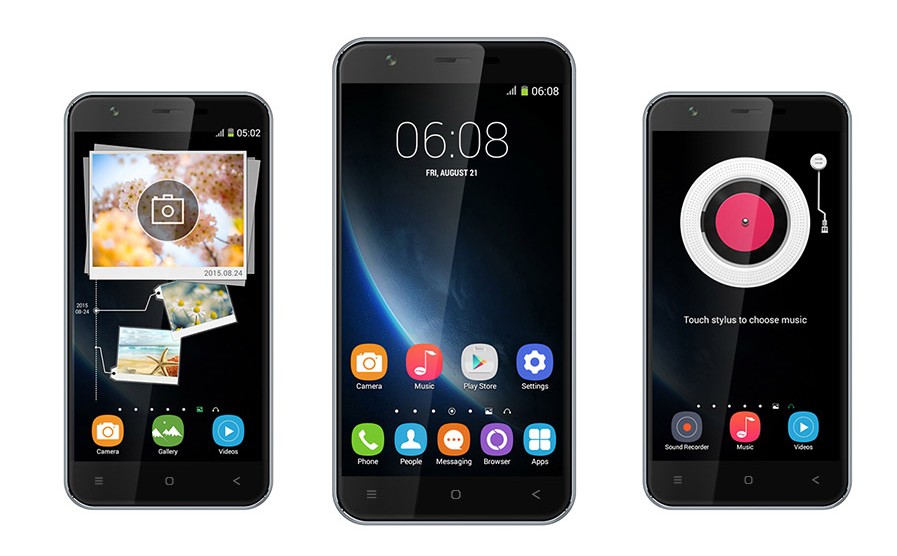 We see Android KitKat being used in the Oukitel U7. Technically it is not the latest version, especially with the launch of Marshmallow, but we must not forget that Lollipop has reported many performance problems, while the KitKat has always been suitable for optimization and fluidity that is certainly what makes it the best OS for a basic gadgets.
But while using KitKat we can't get all the latest features. For this reason the phone software is accompanied by a layer of customization that adds color to the system. The layer included is a very interesting software, which we have mostly seen in higher-end phones, it is the feature to control screen while it is turned off called Smart Wake . This is very handy for users who use Oukitel U7 for their work. For instance, when the display of mobile is idle, it quickly allows access to your phone or messages without losing time. Another interesting feature is the voice control, it allows us to use the mobile without using hands when they are occupied doing other work.
Oukitel U7 vs Cubot P11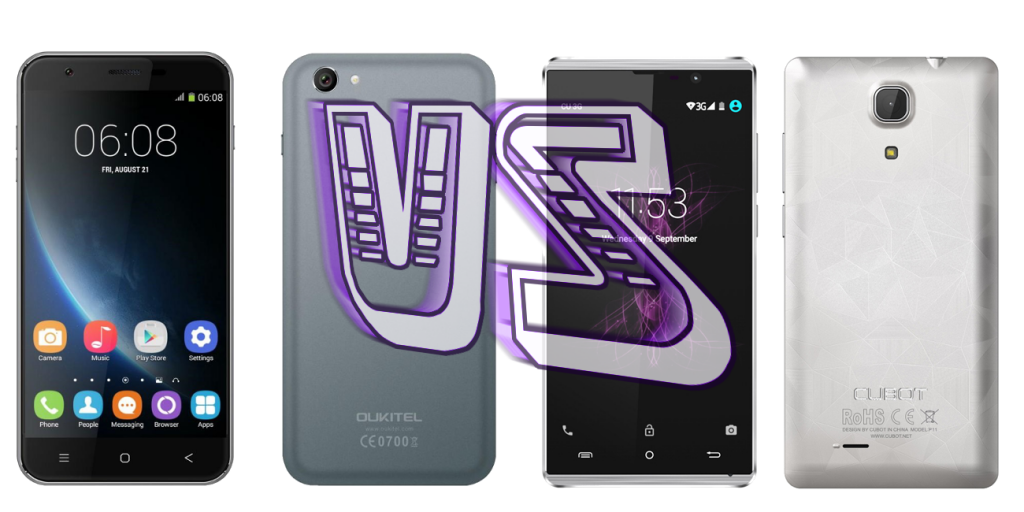 Some time ago we told you about how Cubot P11 is a remarkable device in terms of balance between price and quality. Now with that in mind, we are going to compare Oukitel U7 alongside it.
If we compare the design of these two phones, they follow different patterns. On the one hand we have a sober looking Oukitel U7 with certain elegance that outcast the professional look.  On the other hand we have Cubot P11 that has a finer look which comes from different shapes and drawings mostly triangles on it's back cover Finally we see the difference between a unibody bodied Oukitel or the Cubot P11 that allows removing of the battery to perform replacements or to just reboot the phone. The designs of the two phones are lot different from one another, we can't find a clear winner by comparing them for sure.
Now if we examine the screens. If you are a mobile user who wants higher resolution to have a good display then Cubot P11 is the right phone for you. But if you like to hold a larger device then you might not get a better phone than Oukitel U7.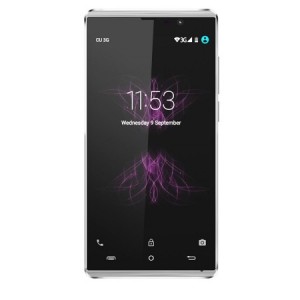 The hardware of both the phones is quite similar. They have same amount of RAM, storage, connections ( none has 4G ), similar GPU and processor. So the performance of both the devices should be the same, however the Oukitel U7 uses  Android KitKat O.S but Cubot P11 uses Lollipop 5.1. To see how well they are optimized and the smoothness of their working we have to put them into real tests.
Cubot P11 excels in terms of camera quality. The 8MP front and 2MP rear camera of Cubot P11 is far superior than the camera specs of Oukitel U7. However, we must not forget that Oukitel U7 has good sensors and the results we get from it should not be much different from Cubot P11.
Finally we will compare the batteries. Cubot P11 has a 2200mAh battery whch is much higher in capacity than Oukitel U7's 2000mAh battery. The smaller screen resolution of U7 might make up for the difference in battery capacity.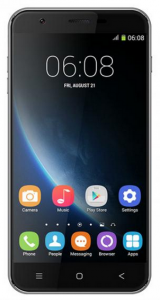 In short the P11 is slightly above Oukitel U7, especially in the aspect of the screen, but be careful, the differences are not significant enough to become the reason for overwhelming 20 euro difference between the two devices. The price of Oukitel U7 being in the range of 70 euros is quite important.
If you are looking for a backup mobile phone or you're buying the first smartphone for someone like your kid, then Oukitel U7 can be an ideal phone to buy.
You can find several online gadget stores where this phone is offered at competitive prices. We search internet to find the best deals and present it to you. Since prices vary constantly, you can always bag a good surprise when you are buying a device at the right time.
Like always gearbest offers mega discounts on gadgets. You can buy Oukitel U7 for the best price possible on gearbest.com
Buy OUKITEL U7 3G Phone from Gearbest.com for $68.99