HUAWEI Mate 20X 5G Smartphone Review: the first smartphone with a standalone modem
For some time it was expected the debut of the first 5G smartphone from Huawei , evidently slowed by the events related to the ban but certainly ready for this challenge with Mate 20 X 5G . The truth is that there is no hurry, although the first networks with TIM and Vodafone have been launched in several Italian cities, the performances are still mixed and the coverage is poor. But the Chinese home has an advantage: compared to the competition, which has already sold the first 5G-ready smartphones, it boasts the first Balong 5000 proprietary modem, which is also the only stand-alone modem on the market.
Huawei, like many others, has opted for a modified version of a smartphone already present in its portfolio, a cautious and understandable choice for this very first wave. The only voice out of the chorus is in this case Samsung that has provided a new and different smartphone with Galaxy S10 5G . More than important dimensions for Mate 20 X as for its twin brother presented at the end of 2018, almost similar to a small tablet given the huge display of over seven inches.
THE 5G THERE IS BUT YOU DON'T FEEL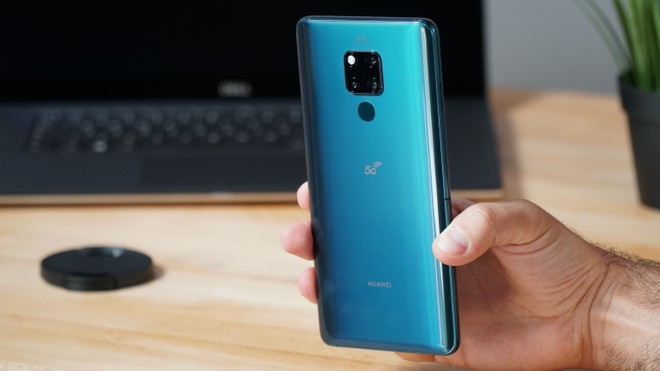 I begin immediately with a couple of considerations on the 5G and on the distinctive characteristic of this Mate 20 X, or the Balong 5000 modem . The fundamental differences are two : the first is that Mate 20 X 5G will allow, when available, to access the SA networks and not only the currently active NSA ones; the second concerns the process of accessing 5G networks. With the stand-alone modem it is in fact possible to directly hook up the 5G signal without having to go through 4G, as is the case with non-standalone modems.
All beautiful, but what does it currently change? At this moment still nothing. The 5G networks were activated in a few Italian cities and within these the coverage is rather poor. Moreover, even if you manage to hook up a 5G network, at least here in Milan with a Vodafone network, the performance is not so much different from that of a good 4G +, indeed, in some cases, a proven network like the LTE one works even better.
Huawei Mate 20 X 5G

85.4 x 174.6 x 8.15 mm
7.2 inches – 2244×1080 px

85.4 x 174.6 x 8.15 mm
7.2 inches – 2244×1080 px
During this time, in the company of Mate 20 X 5G, I had the opportunity to try the 5G network in different parts of Milan , on different days and times. Every morning, crossing the city to go to work, I happen to run into the "spotty" cover of 5G in multiple positions and there was not a single time when a speed test actually surprised me. The "guilt", so to speak, is certainly not of the smartphone but of the network (Vodafone in my case), still very immature .
Everything will surely be re-evaluated in a while when, according to forecasts, operators will activate new dedicated antennas, extend coverage and activate those new services that will make the real difference.
I close this parenthesis with a small note . Using this smartphone in the car (obviously as a passenger) with an active navigator, at least 6-7 4G-5G switches and related speed tests, I noticed an important overheating in the rear. It is unlikely you will ever replicate this scenario but it is good that you know it.
THE NEW CONCEPTION OF PHABLET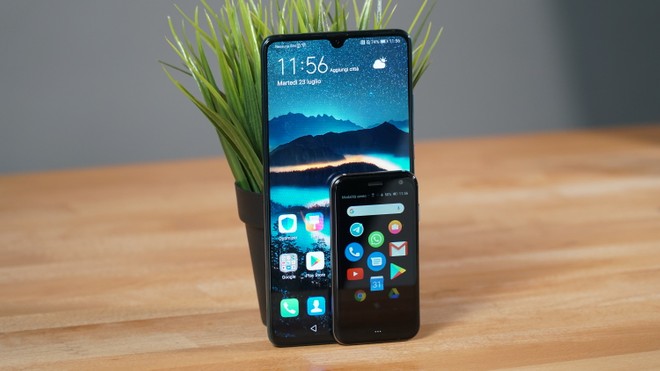 The first thing we notice about this Mate 20 X 5G is certainly the size , I've already said it in the preview a few days ago but I'll never get tired of repeating it. The 7.2-inch display is gigantic and every time you pull it out of your pocket, assuming you can put it in it, whoever is next to you won't be able to help but always ask you the same question: but is it a tablet or a smartphone?
Hard to define honestly; perhaps I would describe it as the precursor of a new generation of phablets . The dimensions of those that were previously considered such, in fact, are now the normality. It is not yet possible to predict whether these will be the smartphones of the future but, if so, it will be necessary to change the approach to use and trouser pockets. Or maybe the trend will completely change and the new tiny Palm and its successors will break through .
Ergonomics is certainly not its strong point; one-handed use is practically impossible unless you have very large hands. Writing a message without using two forces you to keep your smartphone in unusual and unnatural positions, with the risk of making it fall remote. If nothing else the weight (well 232 grams) is well distributed and this contributes a little to keep it in balance.
From the point of view of materials and assembly, on the other hand, there is nothing to complain about. The construction is solid, the joints are precise, the frame is made of metal and the front and back are made of glass. I really appreciated the finish of the rear glass , which offers a slightly knurled texture that allows you to have a better grip and above all does not hold the prints.
The design is very similar to that of the standard Mate 20 X, essentially a widened Mate 20. Compared to the 4G version, however, you lose the audio jack and even a speaker , the sound remains stereo but the available speaker is only one positioned at the base, flanked in its task to a classic earpiece. The audio we get is good both in terms of volume and quality, in hands-free mode as in the reproduction of multimedia files, it still remains a step below the competition with dual loudspeakers.
We close this chapter with a look at the sales package, in which we find the 40W Super Charge charger , USB-C cable, earphones with USB-C connector, pins for the SIM and a silicone cover that is always very popular.
EXCELLENT DISPLAY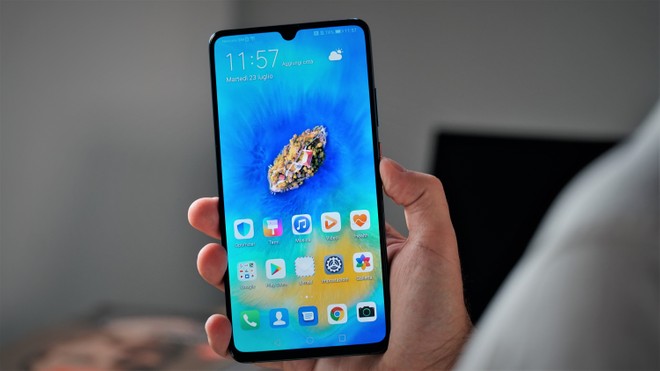 Let's put aside the topic of ergonomics for a moment and speak exclusively of the display. The dimensions are important and this is beyond doubt but from this derives a unique user experience . Watch videos on YouTube, browse photos in the gallery, read an article, browse, watch TV series on Netflix; whatever you do with this display will be extremely addictive.
And I'll tell you the truth, the panel of this Mate 20 X 5G made me want even more folding smartphones! The possibility of having displays that become larger than normal when the need arises excites me a lot, we'll see when they are ready.
Coming back to us, entering a slightly more technical aspect, we are faced with a 7.2-inch diagonal AMOLED with FullHD + resolution . Just the latter could make you turn up your nose but I assure you that even getting very close to the display you will find it hard to see the pixels. The characters are always well defined and it is also possible to adjust their size, so as to have a very large number of characters on a single screen and maintain good legibility.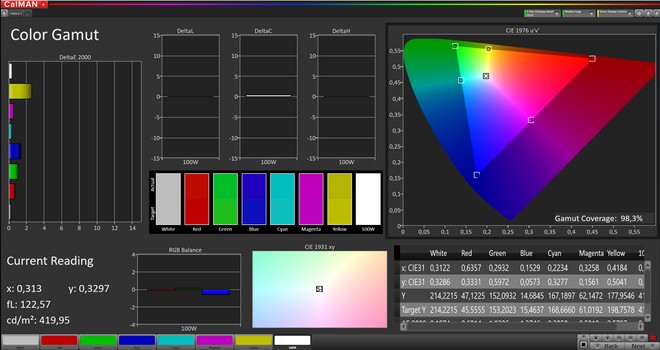 The brightness is not very high, in detail a little less than 450 cd / sqm , but the contrast is infinite thanks to absolute blacks and therefore a discreet visibility in the open air, even in the light of the sun and also in the case in which you wear some Sun glasses.
The colorimeter measurement of the default display mode also shows excellent values ??with regard to color accuracy. We are talking about Delta E, which is very reduced both for the gray scale and for the colors and for a coverage of the sRGB standard that is very close to 100%.
CAMERAS: A SETUP NEEDED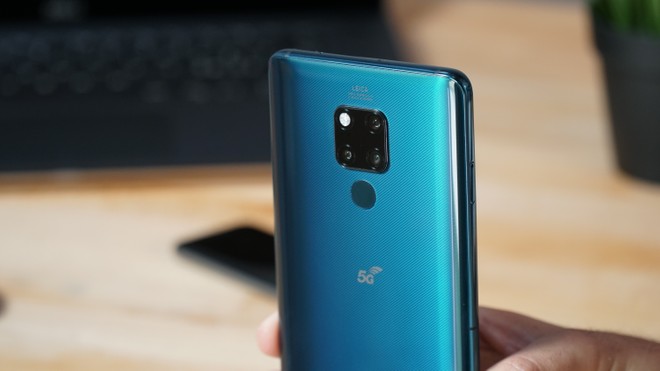 No big news regarding the photographic sector; the setup is in fact the one already used in several other Huawei smartphones . We are talking about a triple camera made up of a 40 megapixel main image sensor with standard lens and f / 1.8 aperture, flanked by a second module with a wide-angle lens and a 20 megapixel image sensor. Closes a third 8-megapixel module with optical zoom.
Performance is in line with that of the Mate 20 X in the standard version. The photos taken by day are well contrasted, characterized by bright colors, excellent definition and a well balanced HDR. Also the speed of the focus is excellent and the artificial intelligence that optimizes the shots in automatic mode is never too invasive. Alternatively, you can always rely on your skills thanks to the PRO mode.
STANDARD CAMERA
WIDE CAMERA
In the evening the shots of the two cameras just mentioned remain very good thanks to the intervention of the night mode that allows you to take bright photos and, at the same time, with very little background noise and an excellent balance of lights and colors. In short, it is the usual Huawei night mode that we have always appreciated even on lower-end smartphones.
ZOOM CAMERA
On the other hand, the discourse concerning the camera with a zoom lens does not offer the same performance as the other two modules and, on the contrary, especially in the low light or high contrast shots it tends to knead a little bit the details and shows a little bit of background noise in more in less illuminated areas. I would limit its use to good lighting situations.

ZOOM 3X
ZOOM 3X
ZOOM 5X
ZOOM 3X
View in Full Screen
The 24-megapixel front-facing camera takes selfies that are discreet and have good definition but, above all, a good white balance and good management of high and low lights.
We close with videos . What you see here is recorded at the maximum resolution, or 4K 30 fps . Too bad not being able to reach 60 fps in 4K but "settle" for good electronic stabilization, precise and reactive focusing and speed of exposure adaptation.
HARDWARE AND SOFTWARE OK!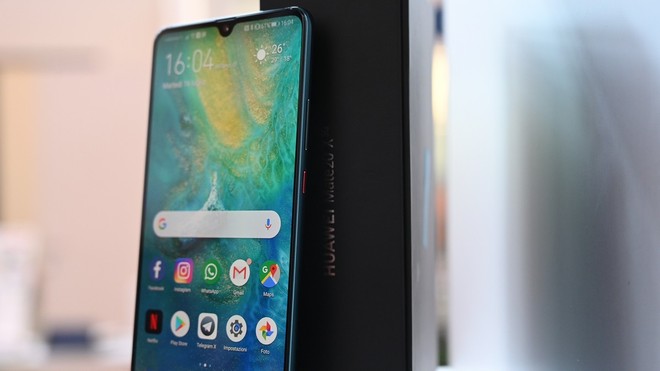 Inside the Mate 20 X 5G we also find a HiSilicon Kirin 980 processor , a platform already known and that we also find on the Mate 20 Pro and P30 Pro. The performances are therefore aligned with those of the other top of the range Huawei and are also in this case unexceptionable. Applications always open quickly, the system is responsive and the smartphone responds to commands as expected from a top of the range.
TECHNICAL DATA SHEET MATE 20 X 5G
7.2 "FullHD + 18: 7: 9 OLED OLED display
SoC Kirin 980 + Balong 5000 modem
8GB of RAM
256GB of expandable internal memory
Fingerprint sensor on the back
5G connectivity, 802.11ac WiFi, Bluetooth 5.0, USB Type-C, GPS, GLONASS; BeiDou, Galileo, QZSS
24MP front camera (f / 2.0)
Leica triple rear cam: 40MP (f / 1.8) + 20MP (ultra-wide, f / 2.2) + 8MP (tele, f / 2.4, OIS), PDAF, LED flash
4.200mAh battery with 40W SuperCharge fast charge support (charger included)
M-Pen support not included
Dimensions and weight: 174.6 x 85.4 x 8.15mm for 232 grams
To support the SoC we also find 8 GB of RAM , two more than the 4G version and 256 GB of storage (expandable via NM Card) on UFS 2.1 memories that offer read and write speeds of 850 MB / s and 250 MB / s. Overall we are talking about a hardware sector that will never leave you on foot in any situation and that does not renounce anything even in terms of connectivity.
Present the NFC chip, the modem is obviously the strong point and there is no lack of GPS, A-GPS, Glonass, Beidu and all the relevant sensors, including infrared. The reception is always good, the signal is quickly hooked up, the switch from one network to another happens without problems and the performance of the antennas are in every situation up to the situation. Mate 20 X 5G is also dual SIM , although only slot 1 is enabled to connect to 5G networks. Good also the audio on call with the capsule that reproduces a faithful timbre and the microphones that do their job correctly.
No surprise on the software that is obviously Android in version 9 Pie , customized with the proprietary user interface EMUI 9.1. We already know it very well, it has evolved over the years and is now a complete interface, equipped with many useful functions to make the user experience complete at 360 degrees . I refer to all Huawei services, gestures, dual SIM management, and customization possibilities. Personally I look forward to a graphic restyling that can rejuvenate the interface and cross my fingers for the next EMUI 10, but I understand that for Huawei it is still important to maintain a certain continuity in the user experience.
The only criticism I can make regards the release systems . Facial recognition is not foolproof, it takes little to put it in crisis and I immediately wanted to configure the sensor for fingerprints which, however, is positioned too high and is difficult to reach. It would have been better to insert it in the power button or at least move it a little lower.
AUTONOMY NOT FROM RECORD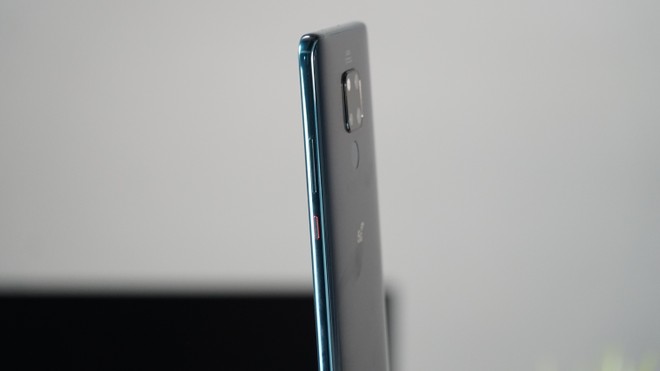 We close the analysis with autonomy discourse. First of all it must be emphasized that the module's capacity of this Mate 20 X 5G has been reduced compared to the standard version: we go from 5000 to 4200 mAh . 800 mAh less are not few, especially with a display of this size, and therefore it was also predictable a lower autonomy. Too bad because Mate 20 X had really satisfied us from this point of view.
It arrives in the evening even with a day of use quite intense but it is obviously impossible to go further and it could happen to you having to attach it to the feeder for a few minutes before going out for dinner. With normal use, however, we arrive at bedtime with still some remaining power, which will not be enough to deal with the next day.
The 40W battery charger allows you to go from 0 to 100 percent in less than an hour and a half.
THE ONLY MODEM IS WORTH THE PRICE?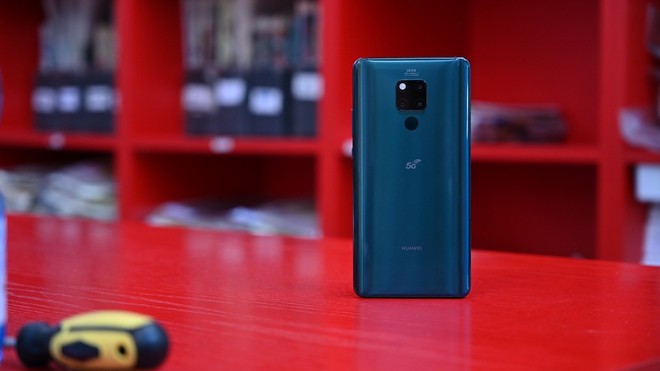 In conclusion Mate 20 X is a real top of the range, without ifs or buts. Its strengths are surely the display, the performance and the (standalone) 5G modem that I like to call "far-sighted". Of course, dimensions and weight are two compromises that are not easy to digest, but if you are willing to take this "frying pan" with you, you will not be disappointed by the experience of use. It is currently available on Geekbuying for just $ 1196.99