Need A New Phone? – Check Out The HUAWEI Mate 20 Pro 4G Phablet!
With the rapid transition of mobile phones, society seems to be crazily over-hyped in newly launched designs. Changing from model to model, spending tons of money just to get the satisfaction and quality we desire. But the question is, do the hype match the reality of our expectations? One of the top leading Android smartphones is from the brand Huawei. Its reputation has been rising over the past 3 years. It even beat Apple to become a second-largest smartphone maker. Consumers learned to trust the brand because it never fails to give them the satisfaction.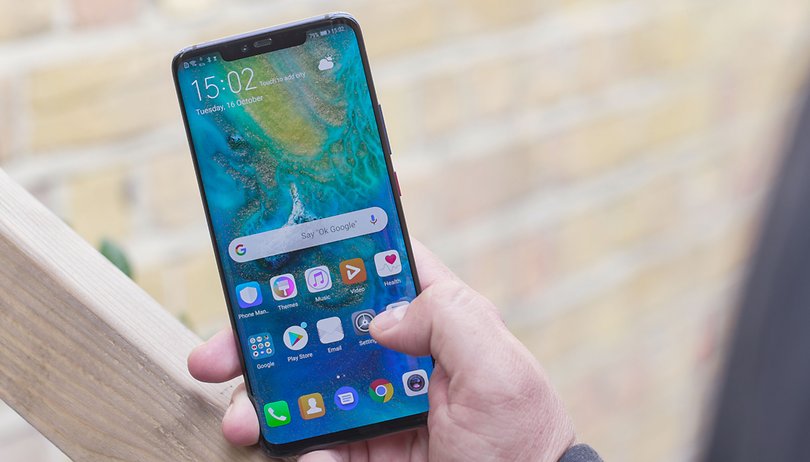 Some Back-Information First
Last October 2018, Huawei launched the Huawei Mate 20 Pro. This model is like an advanced or scaled-up version of the P20 Pro. It has made some upgrades from the previous model. It's probably one of the best Android smartphones I encountered (no pun intended). But what can make us switch to the Huawei Mate 20 Pro? Listed below are some context I can say briefly about this amazing smartphone.
I am currently using my iPhone 7 plus because of the familiarity and comfort I get from Apple devices. But I want to expand my options and switch to a better phone based on my convenience. My sister bought the Huawei Mate 20 Pro last month and she's telling me non-stop to try and give Huawei a shot. She was so insistent that we decided to switch phones for a week. This model costs around $900-$1000.
The Huawei Mate 20 Pro: Twilight version.
Once I set my hands on the smartphone, I was literally blown away on how light it felt. I am not exaggerating because I was used to my phone, and to be honest, iPhones are a bit heavy. Anyway, the Huawei Mate 20 Pro has a very classy design and the twilight color is a mix of red, purple, blue and black. Tried rotating it and the colors are just so fancy.
Starting with the back, this phone is definitely a stunner. I really don't mind how it looks when I'm choosing to buy one but this phone is very pretty and I admit that the overall look contributes to drawing attention from consumers.
Huawei Mate 20 Pro – Screen & Display Specs
It has a total of 6.39″ and 2K+ 3120 x 1440, 538 PPI. If you're fond of watching videos on your mobile phone, the Huawei Mate 20 Pro is perfect for you. It has an AMOLED panel which gives a vibrant color. The screen is indeed full of contrast and detail. With the break curve screen, I gotta be honest, it is nice to look at. The front and back is made up of Gorilla Glass 5 which makes it scratch-free and hard to break. On the right side, you can notice the red power key and volume controls. I wasn't there when my sister did the unboxing but according to her, it took only a few minutes for the device to be fully functional.
The 3 cameras set up of the Huawei Mate 20 Pro
The 3 cameras set up of this model will give you the same crazy awesome performance you got from the P20 Pro. It has a 40-megapixel main lens, with 8-megapixel photo lens and 20-megapixel wide angle lens. Yes, you read it correctly. The Huawei Mate 20 Pro has a very unique wide-angle lens which helps you boost the depth of the field creating a pan focused image. It also aids in creating a greater context for portraits.
The camera of the Huawei Mate 20 Pro needs time and practice so you can maximize its capacity and take good photos.
The front camera has a 24-megapixel lens and automatically creates a portrait selfie mode. Charging is a dream with this phone. The battery life is insane and it has wireless charging. Another cool feature is that it has a reverse charging where you can charge other compatible phones just by touching. Charging can reach 70% in 30 minutes. Wow.
Huawei Mate 20 Pro – Taking Selfies
Speaking of portraits, the Huawei Mate 20 Pro's camera allows you to take a photo that naturally gives you the boke effect which most people are obsessed with. Here comes an interesting highlight-the night mode. It is a magical feature of the Huawei Mate 20 Pro. Basically, it's creating light out of the dark. People are often pumped with various night modes that they tend to use different software just to achieve a perfect night shot. I'll tell you about my experience with this feature in a while.
In regards to the autofocus of the Huawei Mate 20 Pro, it sometimes trembles or captures blur shots when the subjects tend to move. You need to reshoot a bunch of times. But other than that, the cameras' value is exceptional.
Storage Options
The Huawei Mate 20 Pro has an 8GB RAM and storage of 128/256 GB and has an expandable memory using the brand new nano-memory also up to 256 GB allowing you to download movies and even play the most graphically intensive games without having any problem. For maximum function, you can turn on the performance mode on the settings.
Now, let's see how my week went using the Huawei Mate 20 Pro.
I was awkward to be honest because first, it was a bit slippery and considering the lightweight, I was afraid it will fall down. It didn't take much of my time and I eventually adjusted my grip. It's thin and comfortable to hold. I forgot to mention above that the Huawei Mate 20 Pro has a face scanner and the best fingerprint lock. I found it satisfying that's why I did it all day (just for fun). Anyhow, the display scanning takes a bit more of a press than the usual.
Scanning through the interface, the Huawei Mate 20 Pro is usually bright but you have an option to change it. The gesture control features are also well executed and easy to manipulate. You can swipe up to home then swipe side by side to go back. the animation of this phone is just satisfying.
Camera Experience
Of course, we wouldn't miss trying out the camera, the autofocus is good but needs practice. However, the zoom can reach from .6x up to 10x and still get a clear and detailed shot. I tried it on broad daylight and evening as well. The 3 camera set up gets so much more range on the frame and more versatility on the camera side. Trying out the night mode in pitch black was satisfactory. Well, it wouldn't give you the same amount of saturation of the actual photo, but with this camera, you literally have a night vision. The photo was way better than I expected. I can't believe what I was able to produce.
Gaming + Streaming Quality
Since the phone has an 8GB RAM, it allows me to play my high definition graphics game without encountering any glitch. It ran so smoothly while I was playing for hours. However, since the speaker is on the USB port, the sound tends to muffle.
Nothing really extraordinary about the sound. The Huawei Mate 20 Pro has no headphone jack. It's not a usual separate speaker, the sound is produced from the earpiece and from the USB C port itself. The music is loud enough but there are other smartphones I've tried which has better sound quality. When listening, the bottom firing speaker doesn't help as well. But you can always use a portable speaker or your earphones.
The Bluetooth Issue
I also observed that Bluetooth takes a few minutes to get connected. On my JBL speaker, I need to try many times and restart the connection. Nonetheless, you won't encounter any more problem when connected.
Pros
+ An upgraded version of the P20 Pro Has an amazing 3 setup camera which gives you professionally shot kind of photos.
+ Wide angle lens increases greater context of a portrait.
+ I find it cheaper than other mobile phones which gives exactly the same features.
+ Fast and reverse wireless charging is a plus.
+ The Gorilla Glass 5 is anti-scratch and doesn't easily break.
+ The screen has a 6.39″ display and a resolution of 1440 x 3120 pixels.
+ It's nice to use. Generally because of the 6GB RAM and 128 GB internal memory which allows multiple applications running without facing any issue.
Cons
– Even if it has a Glass Gorilla screen, the phone still needs to be protected because it is more likely to break.
– Regarding the earpiece, it is difficult to speak on the phone in a loud environment.
– When playing games, the firing speaker gets covered making the sounds muffle and unclear.
Will I switch to Huawei Mate 20 Pro?
Probably I'll use it as an extra phone because it has everything that I need. For $1000, you get important and significant features. I highly recommend this smartphone depending on your area of interest. If you are looking for something with a good point and shoot camera, outstanding RAM and storage, amazing design and interface, the Huawei Mate 20 Pro is for you.