Directly from GearBest, the well-known consumer electronics products platform comes the news of the year event " GearBest Treasure Hunt Sale " a full three consecutive weeks of discounts and multiple offers on a wide range of GearBest branded products.
Read also: Alfawise Tab Tablet PC Equipped With 6200 maH Battery Offered For Just $129.99(Lowest Price)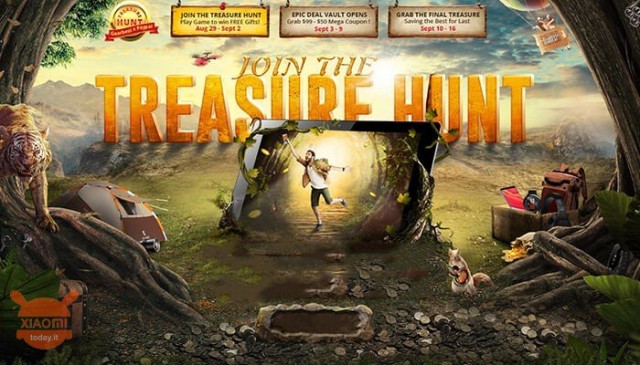 The discounts and the unmissable Gearbest promotions will start today August 29th and will end on September 17th. What is the peculiarity of GearBest Treasure Hunt Sale? It will not simply be a promotional period but a real web event divided into three distinct categories: 
1st category "Monster-sized deals" (29 August, 3 September) Mini events supported by games with prizes and super discounts on a wide category of products for sale on the Gearbest site. check the picture below for more details
Read also: DOSS DS – 1685 Portable Wireless Bluetooth Subwoofer Soundbar Speaker Offered For $81.10
2nd category"Sale in advance" (3-10 September) The hot area of the Gearbest event, within this week will be great lots of discounts and coupons on products of great interest. check the picture below for more details
3rd category "triple save combo" (10-17 September) Discounts on the platform for all those who arrive late to the event, coupons valid until September 17, the last date of GearBest Treasure Hunt Sale. check the picture below for more details
Read also: Grab The Ultralight Xiaomi 20 inch Metal Travel Suitcase For $191.67
The event will not only focus on discounts and coupon alone but would also involve a game which can earn you a drone from the DJI line and Huawei smartphone, there will also be mysterious gifts in a closed box and not indifferent price cuts across the board. The Gearbest discounts of these weeks, make this event, an unmissable promo not to be missed so if you are interested in the treasure hunt sale, do well to click HERE.