Gearbest 2019 Super Sept Sales Party: 50% Off on Xiaomi Products and other products above $99.99
Gearbest continues to make quite a splash every time it launches a promotions sale. As a result, loyal users who wait with bated breath for the Chinese online store to come up with jaw-dropping promotions, unmissable deals, and great discounts have never been disappointed
Living up to this reputation, Gearbest recently launched the 2019 Super Sept Sales Party, inviting online shopping to participate in the festivity. As part of the promo, Gearbest is giving you a chance to save $50 on orders over $99, but that's not all.
The Gearbest Super Sept Sales offers great discounts on a wide range of products that have carefully been added to various categories. Aside from that, you can win big coupons and use them at checkout for extra discounts.
The activity page features the Sign In To Win $15 Coupon category, wherein you can win coupons simply by signing in to your verified Gearbest account between Aug 27 – Sept 6 @ 00:00 (UTC). If you sign in five days total, you can win a $5 OFF coupon or a $15 OFF coupon if you sign in for eight consecutive days.
It is worth mentioning here that each user is allowed to sign in only once per day. The coupons can be accessed by visiting the 'My Coupon' area on your Gearbest account. Note that the won coupons will be valid from Aug 27th – September 6th for certain products only.
Likewise, if you end up shelling out over $99, you qualify for a $50 OFF Coupon, or a $20 OFF Coupon for spending over $50. If your cart value is over $50, you can even use a $5 OFF Coupon. Note that the aforesaid coupons are available for limited pieces.
The next section called 1/2 Price Daily features four products that you will soon be able to get your hands on without spending a lot of money. For instance, the UMIDIGI A5 PRO phablet that normally retails for $140.33 will go up for sale bearing a reduced price of just $59.99 shortly.
Each item placed under the aforesaid category has been assigned a specific coupon that you can use to save a considerable amount of money before placing your order. Note that the coupons are available for limited pieces only.
The Flash Sale section is crammed with all sorts of items that you'd normally expect to carry a steep price tag. Much to the relief of those on a tight budget, all items under the Flash Sale category are up for grab for considerably reduced prices.
For the sake of an instance, the 2GB RAM+32GB ROM Xiaomi Redmi 7A variant which usually retails for $124.93 is currently available for just $98.99. With over a hundred pieces sold at the time of writing, this promo will come to an end in 27 days.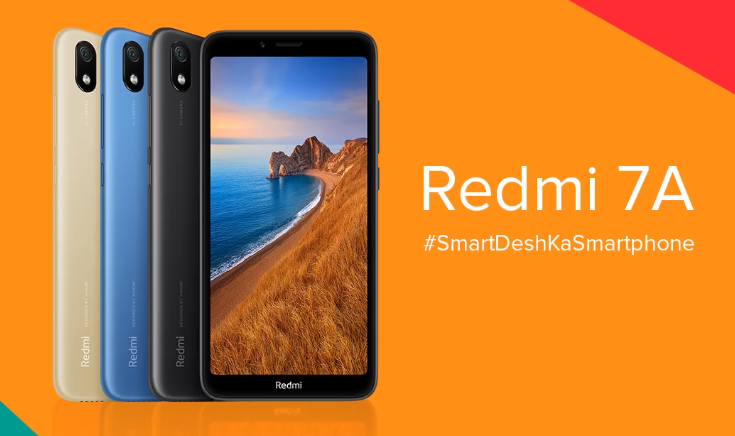 While this is a 21 percent reduction in the device's original asking price, you can grab the 1/2 Price Daily Snap to save more money between September 3rd to September 5th. The Flash Sale section features a slew of other well-received handsets, e-bikes, and more.
The next category called Coupon Code allows you to save more money at the time of checking out. The section is teeming with amazing electronic items carrying coupon codes for discounts.
The Xiaomi Mijia Laser Projector TV 4K would normally set you back a whopping $2130.25, but you can bring its original asking price down to just $1859.99 by applying coupon code 9ZAH3KL4YL at the time of checking out.
Electronic lovers can head straight to the next category dubbed Epic Electronic Markdowns, which promises to offer Powerhouse Brand Deals. The section features the Xiaomi Brand Sale, wherein you can avail 50 percent off on a myriad of well-received products from the Chinese electronics giant.
Smart home products aren't necessarily easy on the pocketbook. To make top-notch smart products available to the cost-conscious buyers, Gearbest is offering Smartest Ever Home Deals. You can now buy top-notch smart products that come in handy in day to day life without breaking the bank.
If you are a brand-conscious buyer, you might want to check out the Brand Champions section. While a top-branded electronic item usually costs a bomb, you can buy amazing products from Alfawise, Teclast, Amazfit and other leading brands for lowered prices under this section.
The concluding category called More Deals gives you a chance to grab great discounts on electronic items that you have probably been stopping yourself from buying due to the steep price tag it carries.
As part of the 2019 Super Sept Sales Party, Gearbest is offering the Xiaomi Mi A3 4G phablet for a lowered price.
The discount is available two popular variants of the phone including the one that ships with 4GB RAM and 64GB ROM, and the other that features 4GB RAM, paired with 128GB ROM.
Aside from shedding light on the aforesaid discounts, we will show how you can save a considerable amount of more money at the time of checking out. So without further ado, let's check out the details.
Xiaomi Mi A3 4G Phablet (4GB RAM+64GB ROM)
The global version of the Mi A3 phablet with 4GB of RAM and 64GB of internal storage space usually retails for $252.81, but you can now buy it for a lowered price of just $237 from Gearbest. Moreover, you can extend this 6 percent discount by applying coupon code GBA36402.
The coupon helps you save $61.01 more by reducing the original selling price of the phone to just $175.99. With over a hundred pieces of both, the gray, as well as the blue color options already sold, this promo will end in four days. You can visit this link to get the discount before the promo wraps up.
Xiaomi Mi A3 4G Phablet (4GB RAM+128GB ROM)
The slightly larger variant that comes with 4GB of RAM, along with 128GB of onboard storage space would normally set you back $282.94. Gearbest is offering this model for a reduced price of just $267.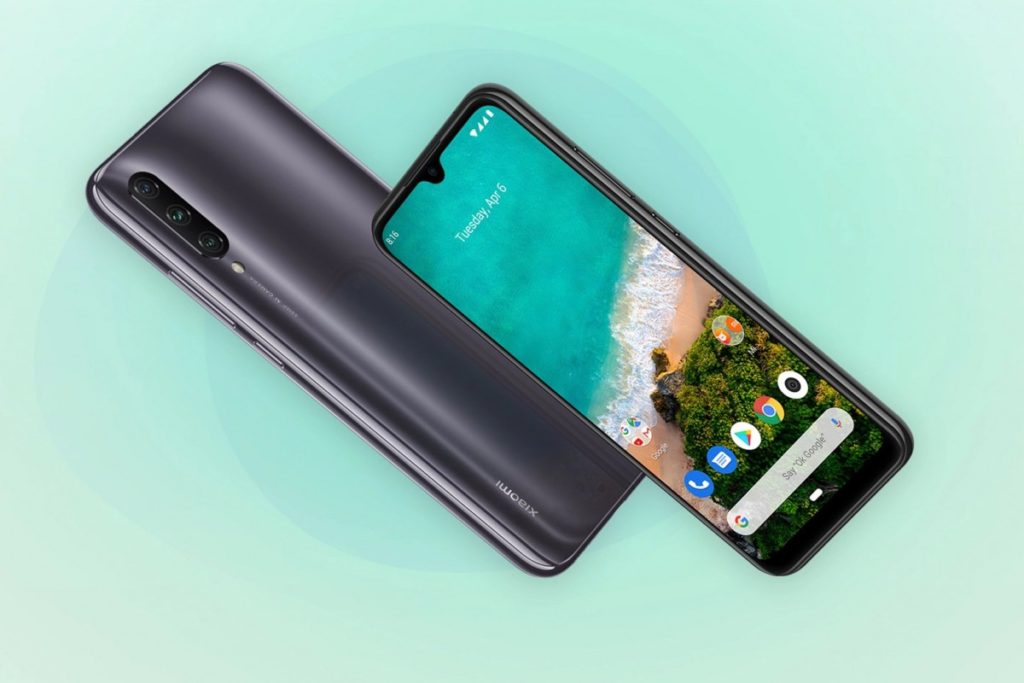 This is a 6 percent drop in the phablet's retail price. An absolute steal at this price, the Xiaomi Mi A3 offers the following features:
6.088-inch display with 1560 x 720 pixels resolution
Snapdragon 665 Octa-Core processor
Adreno 610
48.0MP + 8.0MP + 2.0MP rear cameras
32.0MP front camera
4030mAh big capacity battery
Android One
You can visit this link to check out more details about the Xiaomi Mi A3 4G phablet and place your order.