Buy the KEELEAD S5 Handheld Gimbal Stabilizer for only $119.98
If you are looking for best gimbals for vlogging, shooting videos, or any other purpose, you are likely to stumble upon tens of thousands of gimbal stabilizers that usually carry steep price tags. Those searching for a budget alternative, on the other hand, are more likely to end up buying a gimbal that doesn't offer enough features. Much to the relief of those on a tight budget, Gearbest is offering a top-end gimbal stabilizer, that's loaded with awe-inspiring features at a lowered price. Check out the KEELEAD S5 3-axis handheld gimbal which is crafted for mobile filmmakers.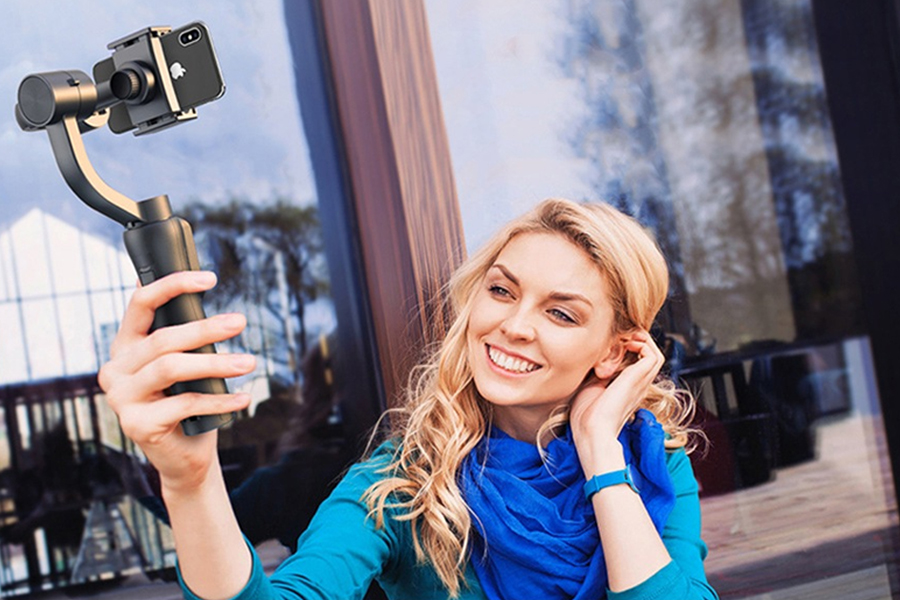 Considered as a stabilization system, a gimbal is crafted to enable handheld shooting or camera shake or vibration. This is a highly useful accessory for mobile photographers, YouTubers who make vlogs, and videos using either high-end digital cameras or their mobile phone cameras.
While the KEELEAD S5 would normally set you back a pretty penny on both online, as well as offline stores, Gearbest is offering it for just $119.98. This is a noteworthy 25 percent reduction in the device's original asking price of $159.97. Aside from that, you can get $1 off on orders over $50, and save $3 on orders that exceed $100. The KEELEAD S5 3-Axis Handheld Gimbal Stabilizer comes in four different bundles, each teeming with a myriad of amazing items. For instance, set 1 includes the S5 gimbal, USB cable, manual, and safe tether. The KEELEAD S5 supports all smartphones that weigh up to 230 grams and are up to 3.35-inches in height. The feature-laden gimbal stabilizer offers 330-degrees pan, 325-degrees of tilt, and 180-degrees roll. It features a big cine-style focus/zoom wheel with a witness mark.
Moreover, it offers the Dolly Zoom Vertigo effect, multiple time-lapse, along with follow-mode choices. A great choice for vlogging or mobile filming, the KEELEAD S5 delivers an impressive runtime of up to 12 hours, and it supports an external power pack as well so you can continue filming without worrying about the device constantly running out of juice. You can control the S5, select iOS/Android phone functions, and perform several other tasks via the Gimbal Pro app, which can be downloaded for free. The gimbal stabilizers work with devices running Android 5.0 or newer, and iOS 10.0 or newer. In other words, it is compatible with the iPhone 5S, iPhone 6/7/8/S/Plus and more.
To grab the discount, place your order and check out more details about the KEELEAD S5 Gimbal Stabilizer, all you need to do is to follow this link without wasting time. Note that the promo will be valid for seven days only.