Deals
Anker Soundcore Sport X10 Earbuds 34% Price Cut is Incredible
The Anker Soundcore Sport X10 earphones are the best sports earbuds with a rotatable 210-degree ear hook design. These originally cost US$100 because of the best Anker earbuds features like 2x BassUp, customizable 22 EQ settings, and a long 32-hour battery. However, these are now available for only US$66.82 till Dec 9 PST on AliExpress Brands Sale event with up to 90% off sale. There are few top-notch sports noise canceling earbuds. And these Soundcore earbuds fill that gap. It is why over 4,000 of these Bluetooth earbuds have been sold. The added bonus features are transparency mode, IPX7 waterproof design, SweatGuard technology, and Bluetooth 5.2.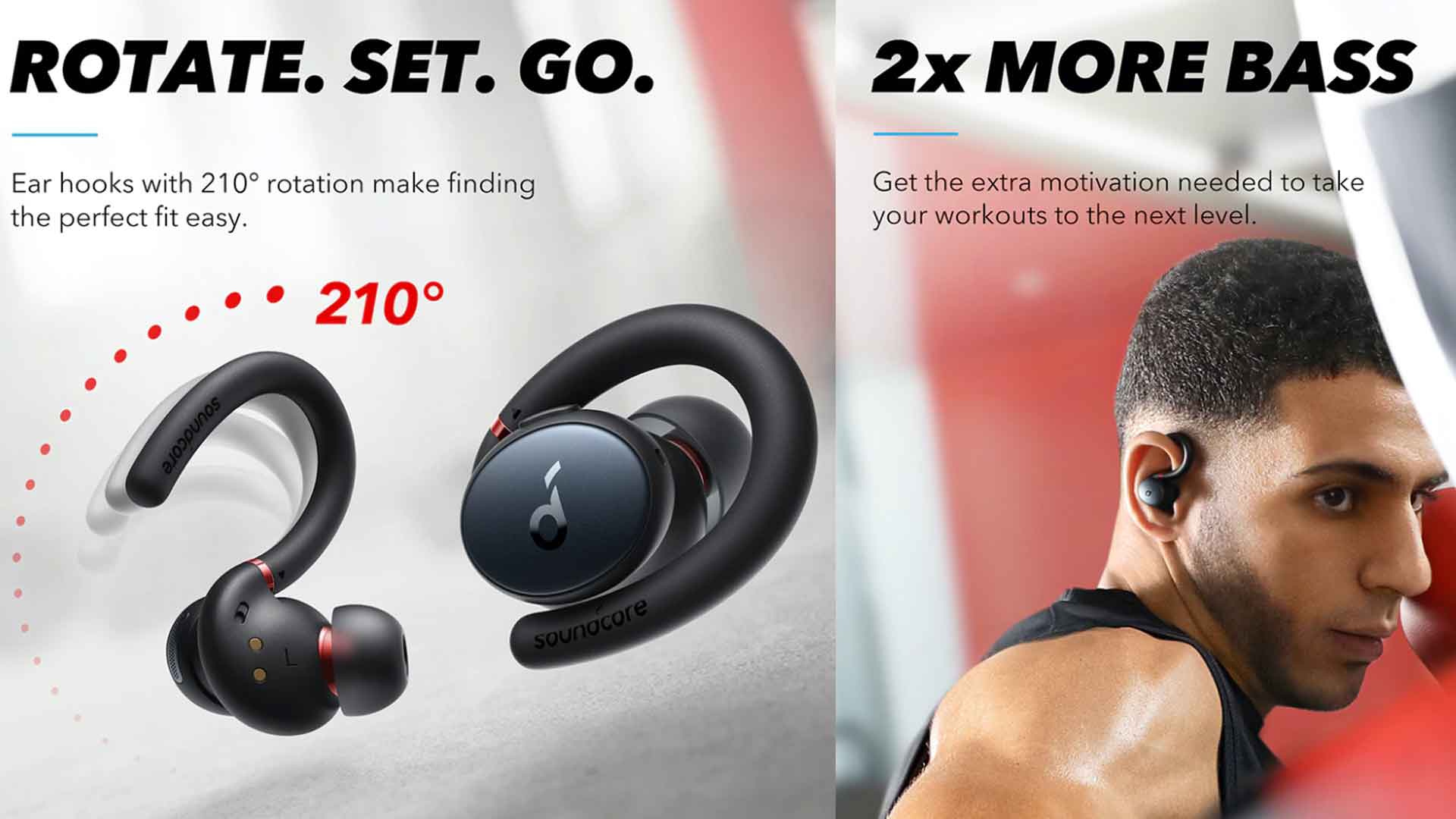 Anker Soundcore Sport X10 Review
The highlight of these sports earbuds is the rotating ear hook which can adjust up to 210 degrees to find the perfect fit. The Anker Soundcore Sport X10 noise canceling earbuds have six microphones with wind noise reduction features and Transparency mode. Also, there is BassUp technology that can boost the Bass 2x times. The mids and the treble stay clear, offering great audio performance. Other features include customizable control settings via the phone app. These beat Anker earbuds have a clickable easy-to-use button for controls. You can customize the 22 EQ settings to achieve personal sound. There is also a 10-minute fast charging feature for up to 2 hours of playback. The charging case offers three times recharging. In contrast, the single earphone can last up to 8 hours.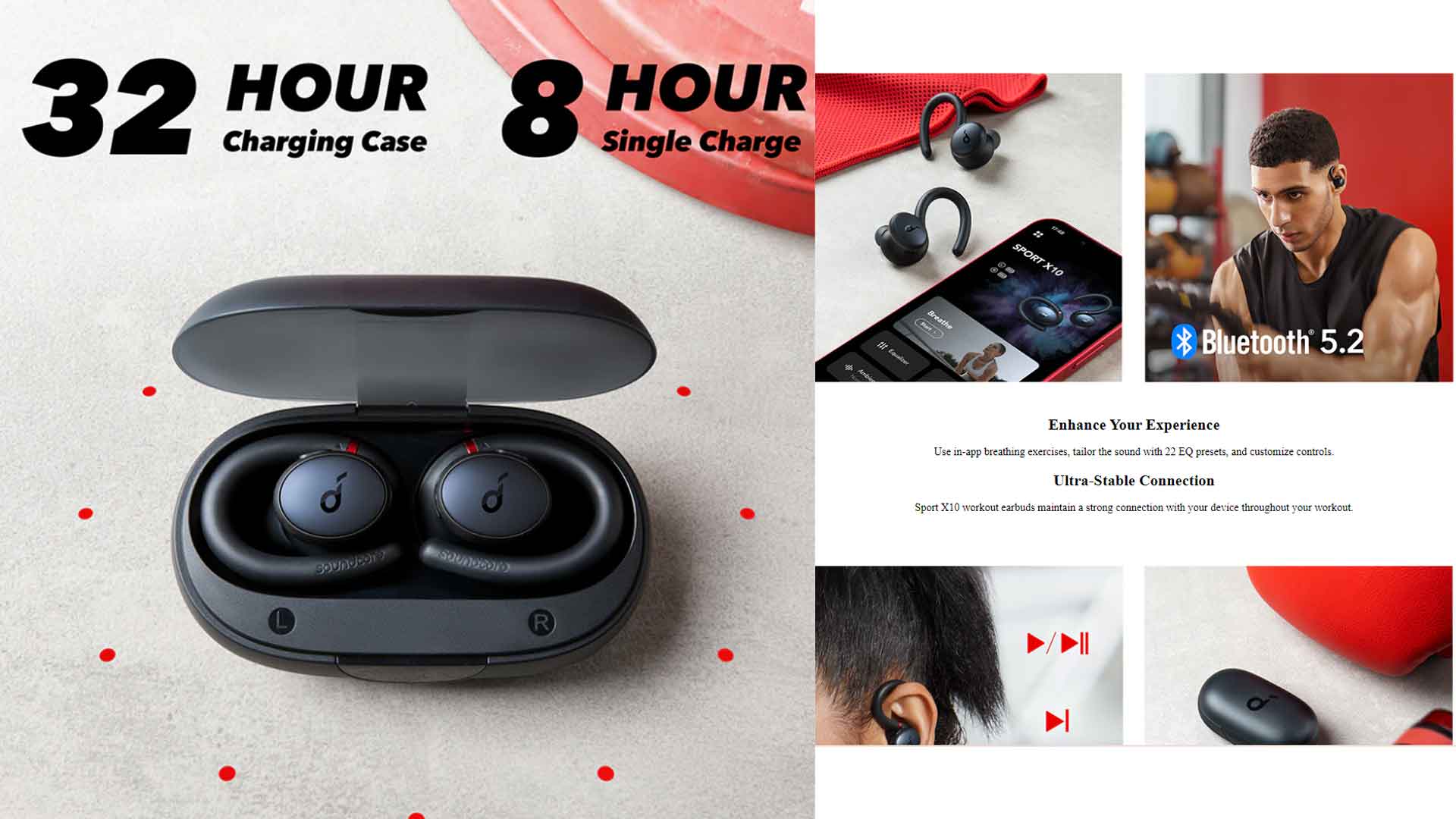 These new sports earbuds and the best Soundcore earphones offer a great comfy fit for wearing at the gym. There is a 6-mic ANC, wind noise reduction, and transparency mode. So, you can hear the ultra-clear phone and video calls. The Anker Soundcore Sport X10 Bluetooth earbuds are expensive and premium. But on AliExpress Brands Sale, these are available with a 34% discount. Therefore, the Soundcore Sport X10 price is US$66.82 till Dec 9 PST.
Original Price: US$100          Brands Sale Price: US$66.82 (till Dec 9 PST)

Trending Holiday Deals: Amazfit GTR 4 Smartwatch $159 Price is for a Limited Time
Best Smartwatches 2022 Money Can Buy
IMOU Best Self Emptying Robot Vacuum $349 Price is for a Limited Time
ALLPOWERS Solar Power Station with 200W Panel $635 Ends Soon