Deals
LOKMAT APPLLP 4-Android OS-equipped smartwatch with specifications that exceed entry smartphones
Chinese manufacturer LOKMAT has released the Android OS-equipped smartwatch "APPLLP 4". As a product of this genre, the specs are very high, and I don't think it's a bit over-engineered; but I don't think that good specs are a minus …
1. LOKMAT APPLLP 4 specs
Spec table
?

LOKMAT APPLLP 4

OS

Android 10

CPU

MediaTek Helio P22

RAM

4GB

storage

128GB

display

1.6 inch IPS (400 x 400)

LTE band

B1 / 2/3/5/7/8/12/17/20

SIM

Nano SIM

network

802.11 b / g / n, Bluetooth (estimated)

Input / output

POGO Pin

camera

2MP + 8MP

battery

900 mAh

size

Dial 49.5 x 55.5 mm, thickness 17 mm, bandwidth 22 mm

weight

?76 g
point
? Android 10 installed
? CPU is Helip P22
? RAM 4GB / storage is 128GB
? Side camera is 8MP and high pixel
comment
This product is the "next-generation spec" in Wintab. Since the OS is Android 10, the CPU is Helio P22, and the RAM is 4GB, it can be said that it is no longer equivalent to an entry-spec smartphone or even more than that. Until the middle of 2020, the genre of smartwatches equipped with Android OS was limited to "Android 7.1 / MT6739 / RAM 3GB / storage 32GB", but it will be renewed at once around the latter half of 2020, and each company's new model is this product. It has the same configuration as.
And the storage is 128GB.  Speaking of which, the recently introduced LEMFO LEM15 also has 128GB of storage.
The display is 1.6 inches and has a resolution of 400 x 400. Although it is a large dial for a wristwatch, it is extremely small when viewed as a smartphone, and the resolution is not high, so many things do not work with the Google Play app. However, some games are surprisingly fun to play, such as 2D shooters (experienced).
Since the OS-equipped smartwatch is a "wristwatch-type smartphone," you can make a phone call or install an app by inserting a SIM card. In the case of this product, there is a nanoSIM slot, and although it is limited, it also supports Japanese communication bands.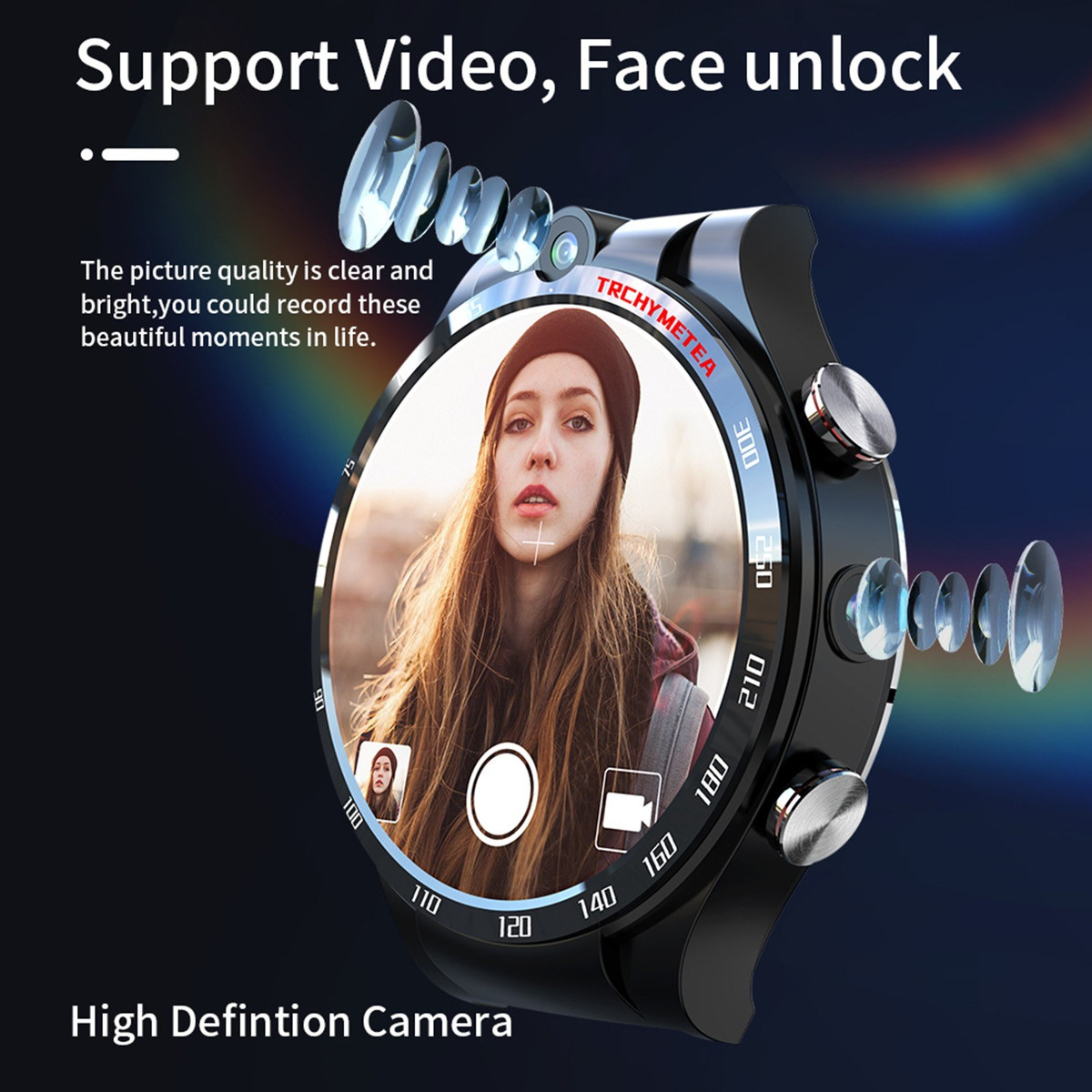 The camera is in this position. The front camera is 2MP, and I think it's almost exclusively for video chat. On the other hand, the camera on the side has 8MP, so it seems that you can take pictures with reasonable image quality (although excessive expectations are prohibited).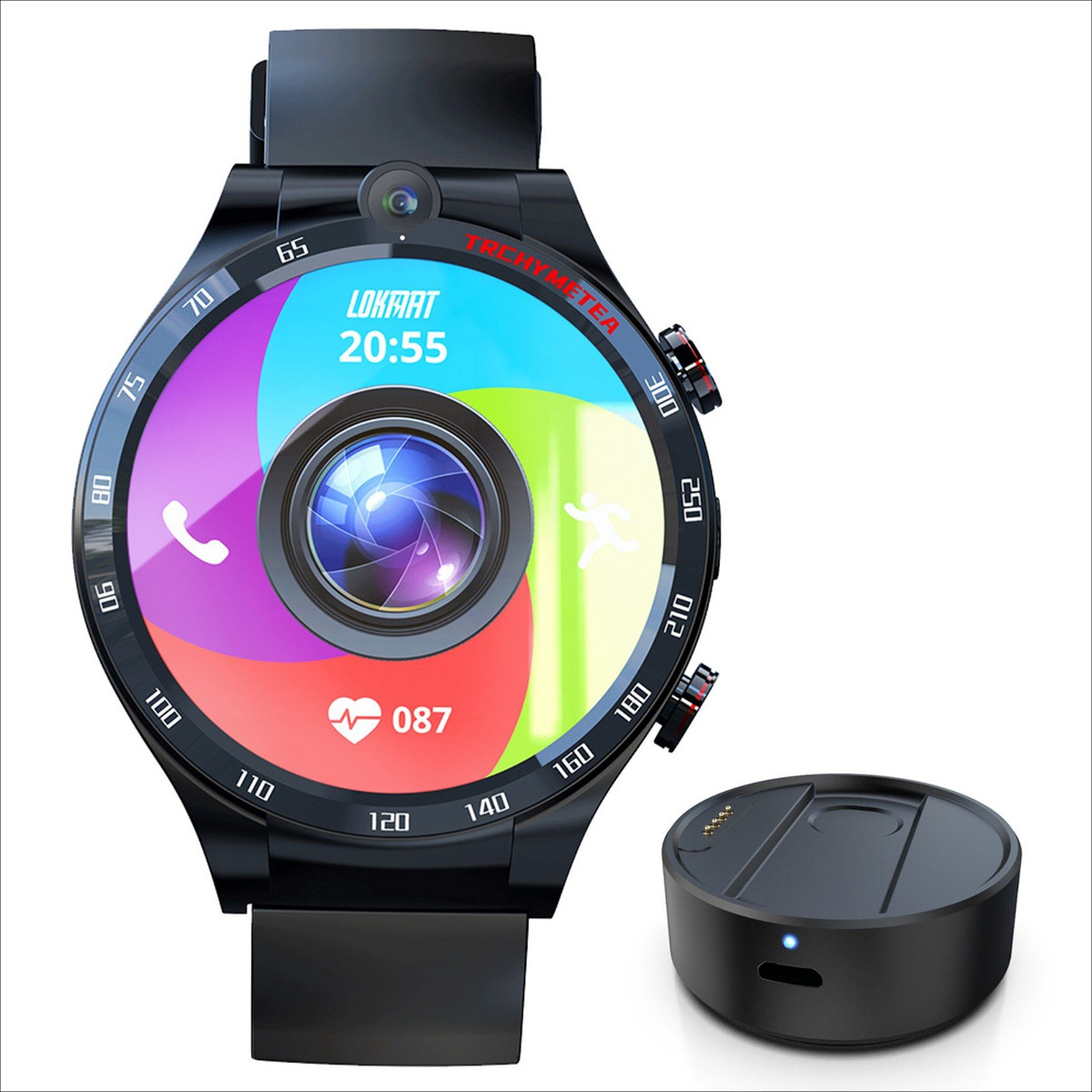 Also, although the battery capacity of this product is 900 mAh, it comes with a "power bank (charging stand with built-in battery)", which also has a built-in 900 mAh battery, so it is a prerequisite to carry the power bank with you. If so, you don't have to worry about running out of battery all day long.
2. LOKMAT APPLLP 4 chassis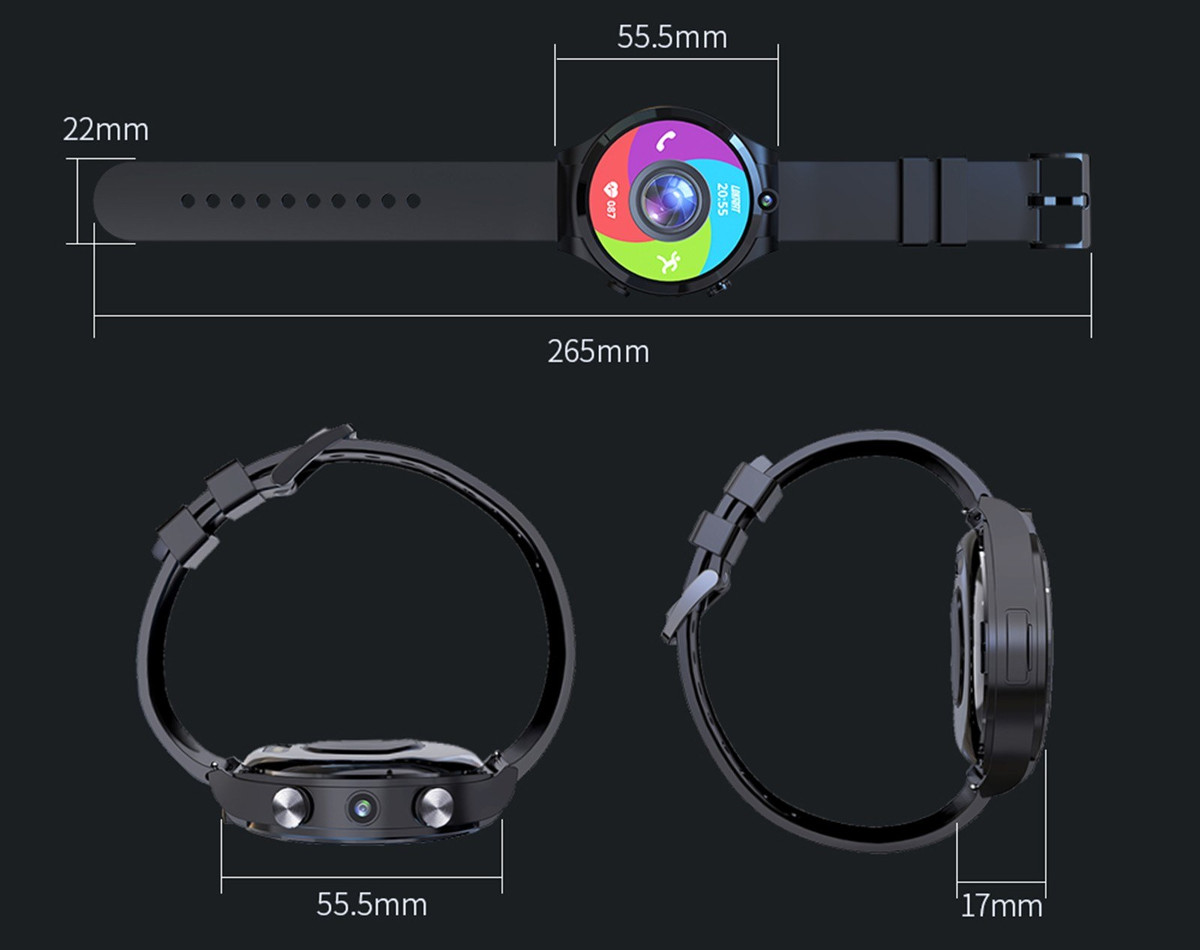 As I noticed earlier, this product and LEMFO LEM 15 seem to be "the same". However, there are some differences in design and camera performance (the size notation is slightly different, but the measurement method is different. I think it's different). The biggest difference is that the number of pixels of the side camera is LOKMAT APPLLP 4: 8MP and LEMFO LEM15: 5MP.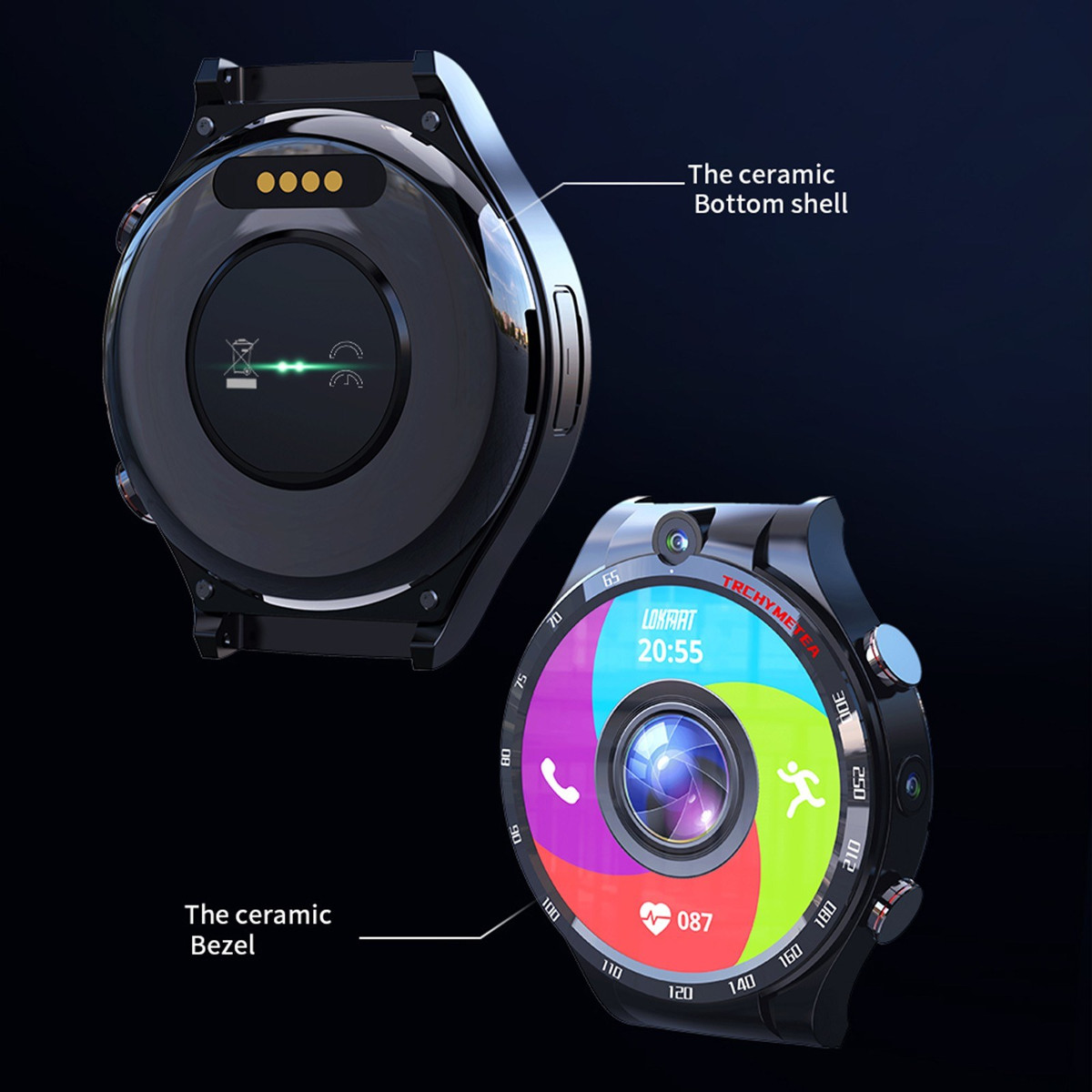 Ceramic is often used for housing, and a sports watch-like bezel is attached. It also has IP67 level waterproof and dustproof performance, so it should be okay if it gets wet a little.
Charging/power is done with the POGO pin on the back. This POGO pin can also be used for data transmission. Apart from being equipped with an OS, it can also be used as a general smartwatch (health tracker, used as a pair with a smartphone), and it also has a heart rate sensor, but the health management function is a good match with an inexpensive health tracker. (Not as good as the Xiaomi Mi Band series).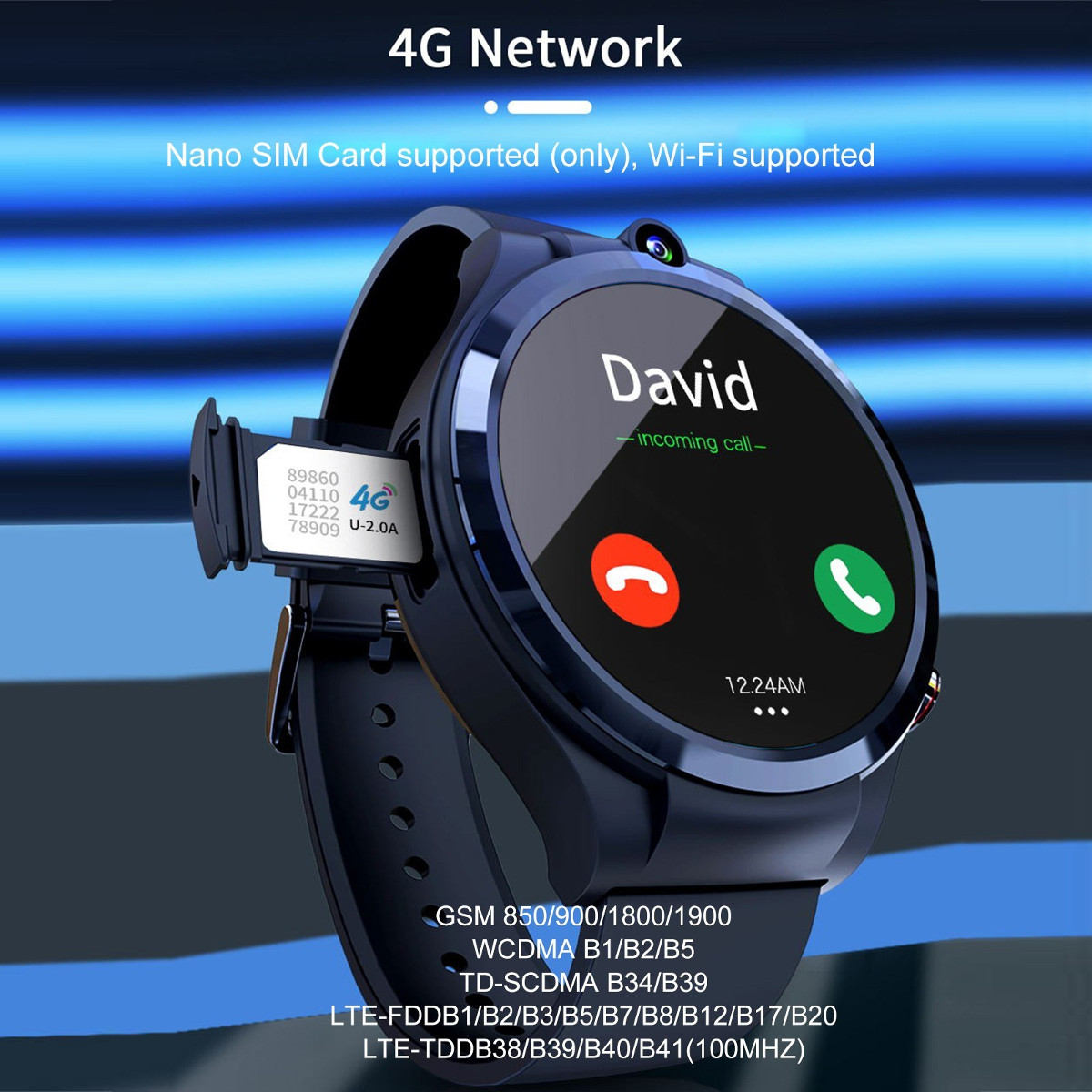 The SIM slot is on the left side. However, this product does not support microSD cards (well, there is 128GB in the main unit, so you probably don't want to).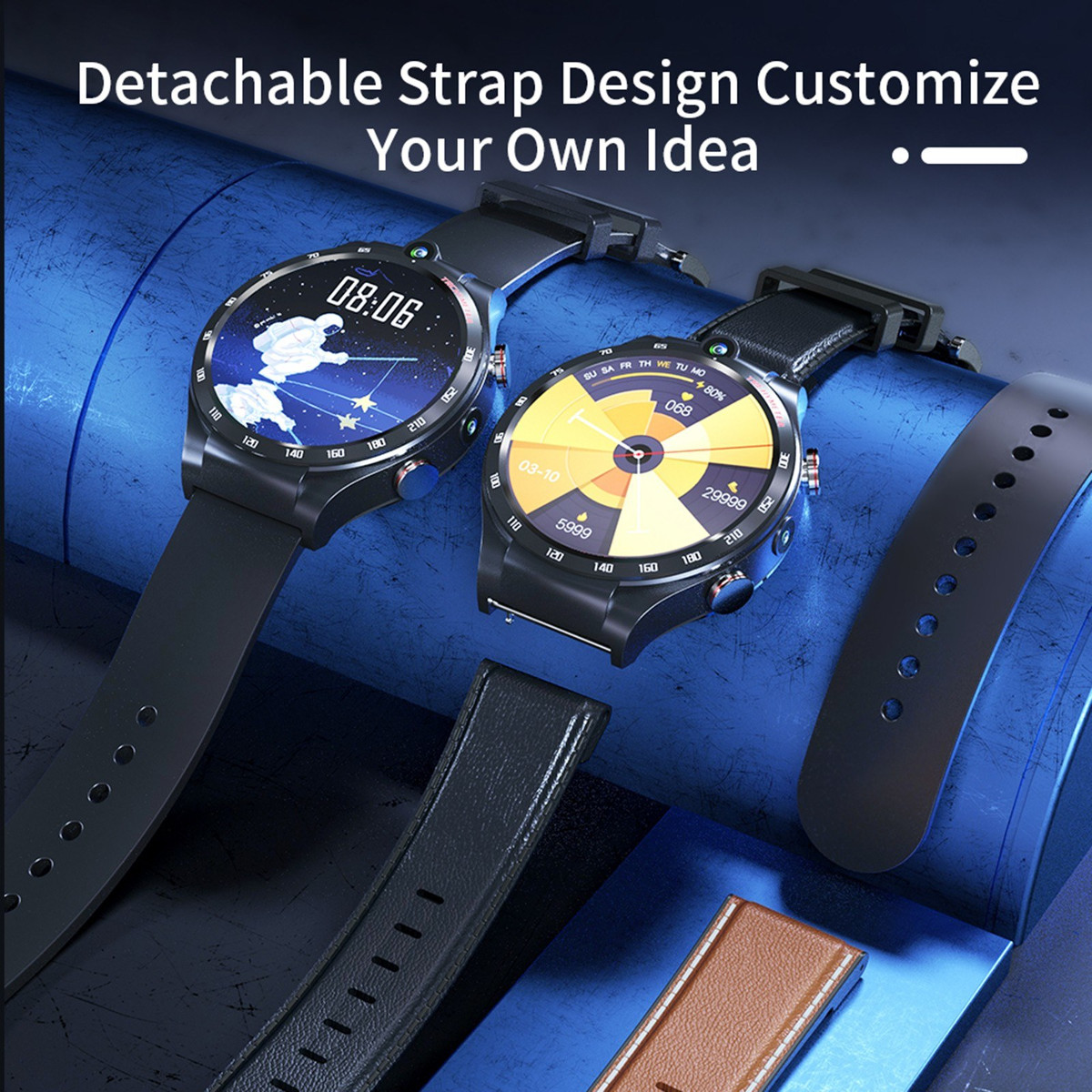 Also, this is an important story for a watch, but the band is replaceable. In the case of OS-equipped smartwatches, the band may not be replaceable, so it is safe to say that it is "replaceable" in this way.
3. LOKMAT APPLLP 4 price etc.
LOKMAT APPLLP 4 is on sale at the LOKMAT Official Store on Aliexpress and TOMTOP on the Chinese mail order. As of June 11, TOMTOP is cheap, and it comes with a power bank for $ 189.99 (20,948 yen). As I wrote in the article, this product is almost the same as the LEMFO LEM15, so decide which one to use based on your design preference, camera performance (these two differences), and the actual price at the time of purchase. I hope you can do it.
4. Related links
LOKMAT APPLLP 4 : TOMTOP
LOKMAT APPLLP 4 : LOKMAT Official Store (Aliexpress)