Reviews
Wuben E62 Multifunctional EDC tool Review
Playing with flashlights and tactical pens, too many may be tired. Or maybe it's been a long time since I have encountered a good product with a unique design, novel shape, and multiple functions. I'm tired, and I start immediately whenever I see characteristic flashlights and tactical pens. I paid attention to this Wuben E62 when "the little lotus showed its sharp corners".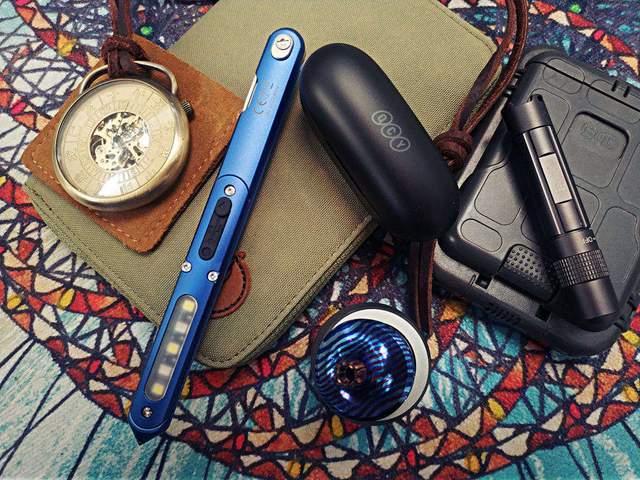 I still remember that the emergency supplies released by various platforms in the previous period must have lighting, emergency tool knives, and… if there are a lot of them, it must be a problem to carry, and this Wuben E62 as a pen-shaped tool is convenient to carry. By the side.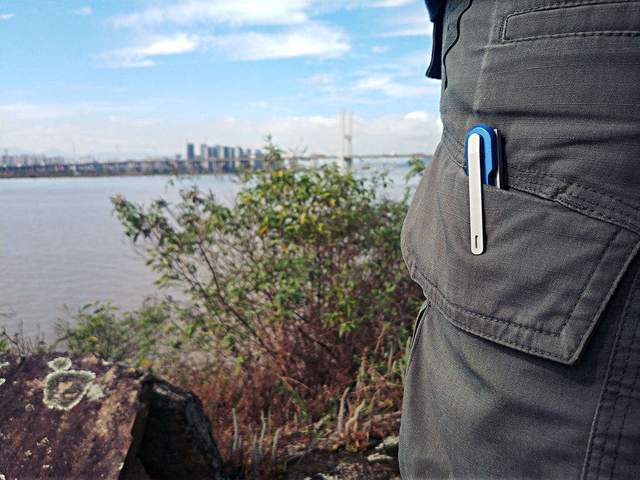 In terms of function, a section of the pen tip is equipped with a tungsten steel window breaker, which of course, is also a very good choice for personal defense.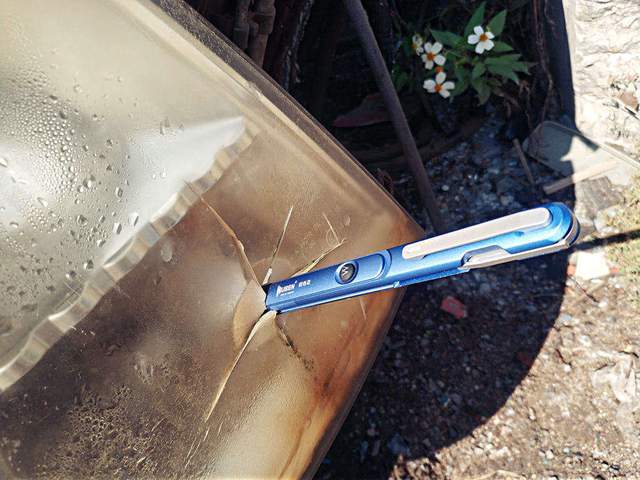 Whether at home or outdoors, emergency lighting is a must. At this time, the Wuben E62 is lighting equipment with a maximum brightness of 130 lumens. Because of its compactness, newspaper clips, and other reasons, it can be used as a tool light, and it can also be used as a chest light when you are outdoors with a backpack chest strap.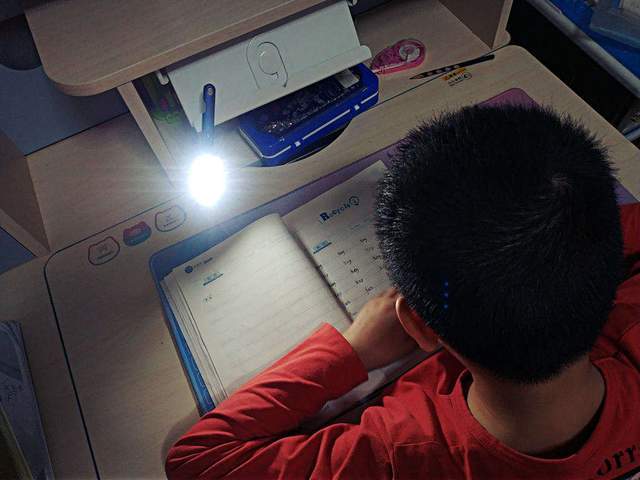 In addition to emergency lighting, the scalpel blade of the E62 configuration is used when doing handwork and pencil-sharpening (the edge is a non-controlled type, so it is relatively convenient to travel). At this time, both soft paper and hard pencil are working smoothly.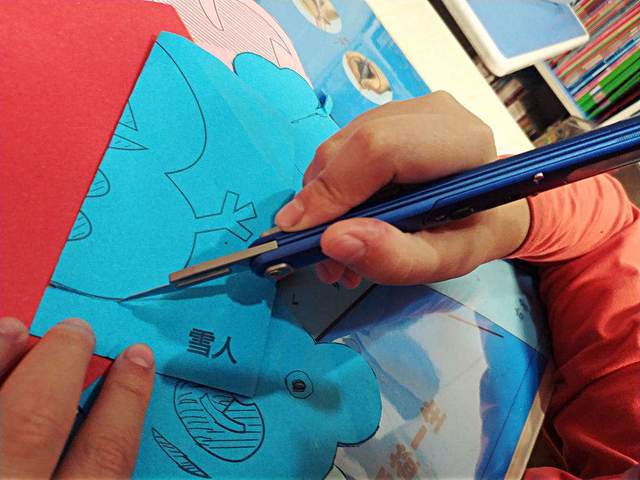 The sharing of E62 starts with packaging and details. There are pictures and texts of E62 on the simple packaging. You can also see the appearance of its multiple functions collection from the drawing.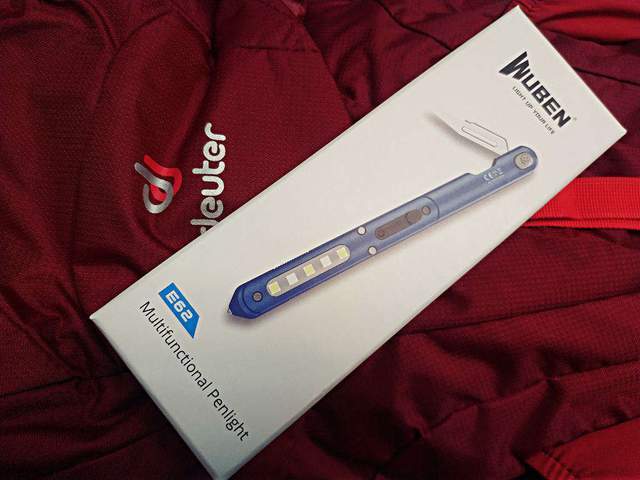 The back has its main information description. As lighting equipment, it has 3 brightness, 130 lumens for high brightness, 30 lumens for medium brightness, and 5 lumens for low intelligence. It also has the performance of drop resistance and is IP68 waterproof. These are also my original intentions for buying. After all, I will inevitably need emergency equipment when I go outdoors. This pen-shaped tool is very suitable.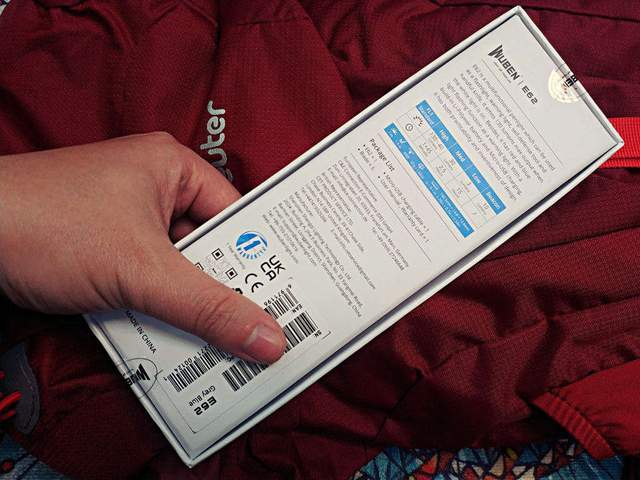 Open the top cover; you can see the inner part; it can be said that the internal accessories are individually packaged and divided into finger planning. There are also label instructions on each package. In terms of these details, the brand is meticulous in the design and packaging of this product.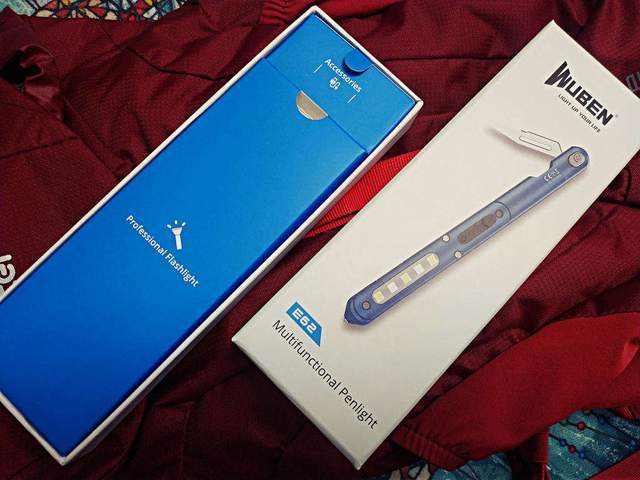 Open the flat and large package, which contains the storage location of the instructions and spare surgical blades (5 pieces). The voice in the manual N can be used by friends in different areas to quickly understand its performance and use it when it takes over.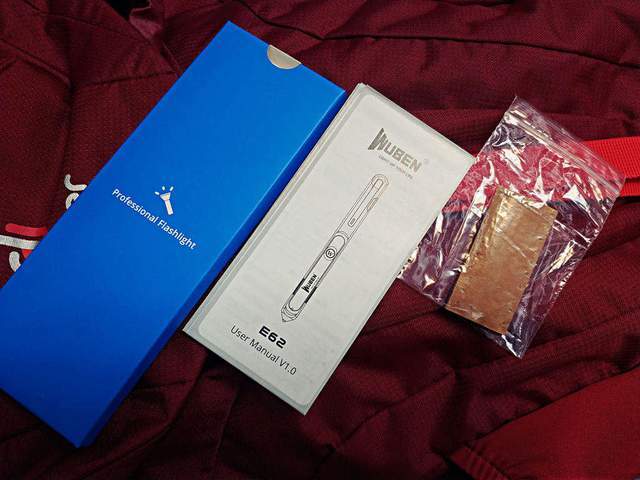 Another small package is the storage location of the charging cable.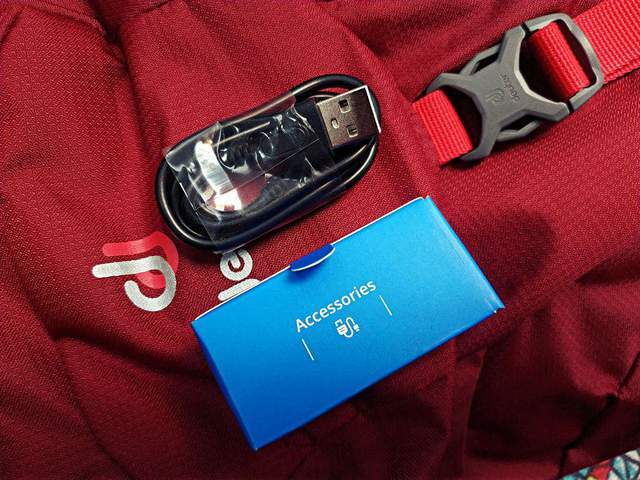 Next, take out the protagonist of this sharing. E62, you can see that the exterior design is tough or mechanical, and technological. The aerospace-grade aluminum alloy is treated with a 111-grade hard anodizing process to bring lightness and durability, and the grip is very comfortable.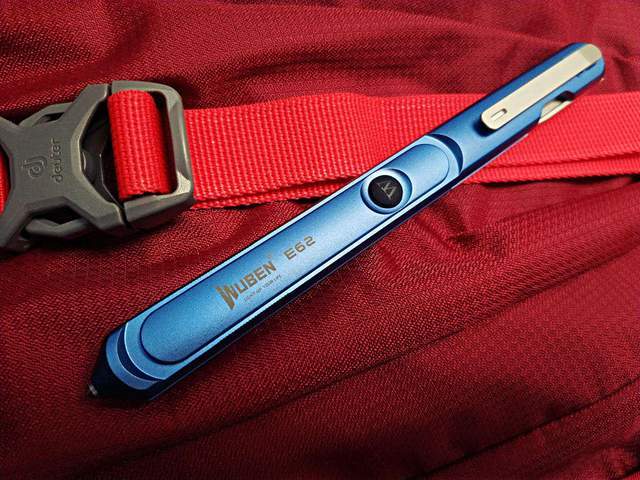 The rubber material is used as the button in the center, which can be recognized by touch and realize blind operation. This button is still the position of the battery indicator when charging. The newspaper clip at the end is processed by CNC technology, which is delicate and reliable. After being fixed on other objects, you can release your hands for lighting.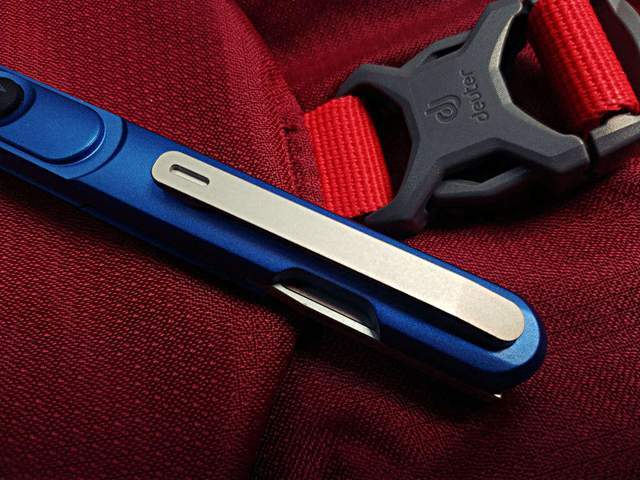 The size of E62 is 146.5*14.8*13.8mm, and its weight is 47 grams. Therefore, it is a featherweight experience in grip and use. This also brings a handy effect of multiple functional operations.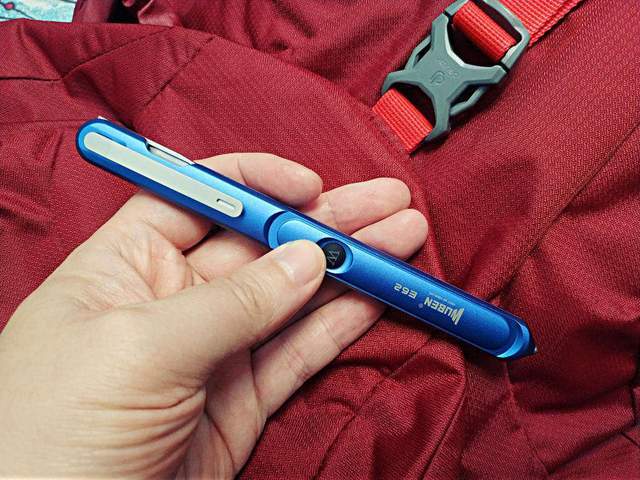 On the other side, you can see the charging port with the waterproof cover and the lighting area with 5 LED lamp beads. The beacon function of white light illumination and red and blue light sources comes from this.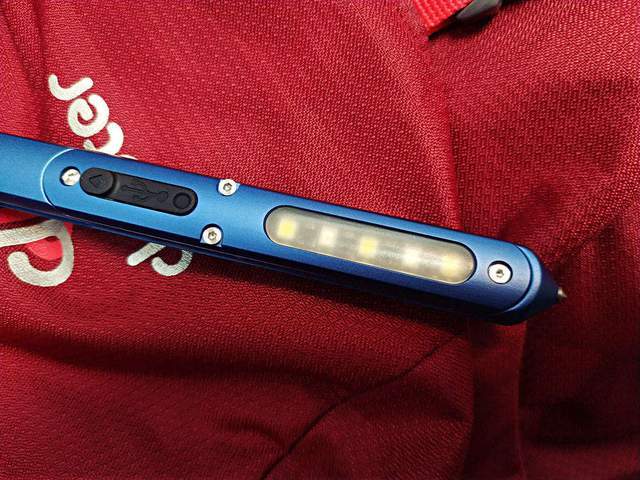 The built-in high-efficiency lithium battery can achieve a 15-hour battery life in low light, and it is convenient to replenish it. It uses a common USB interface on the market to charge with a 5V/1A device, and it can be fully charged in 2 hours.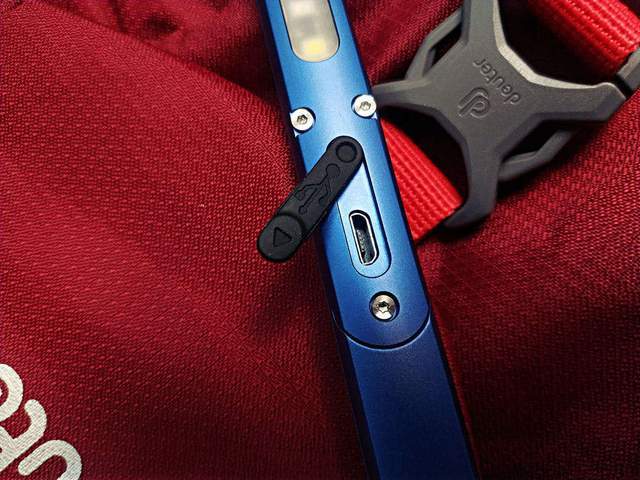 The "pen tip" is an attack head made of tungsten steel or a window breaker, which is practical for emergency defense.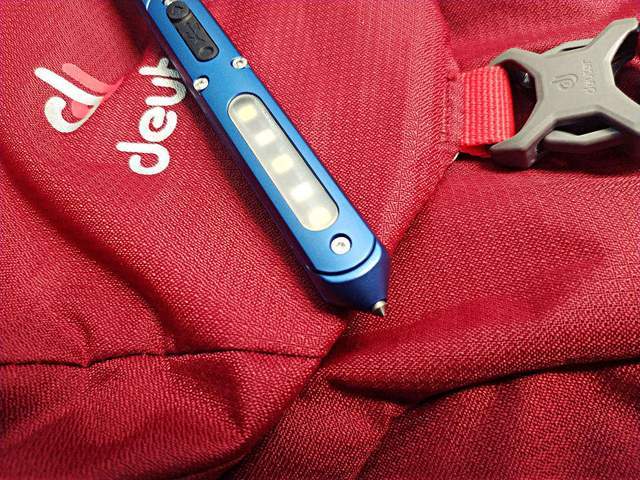 The corresponding side of the lighting function area has an opening slot for a utility knife, and there is also a CE and another mandatory certification mark on the outside.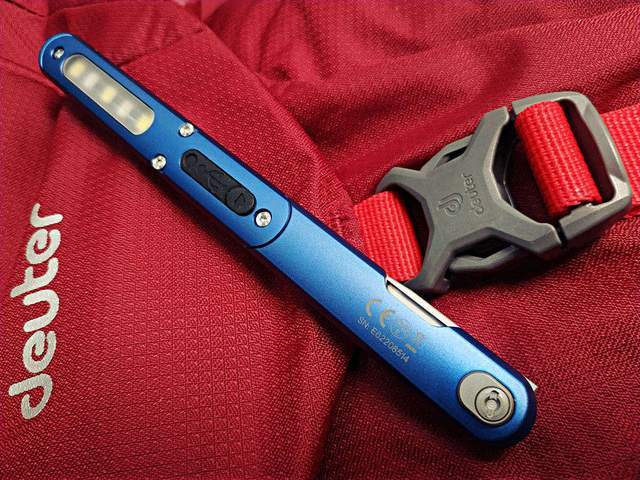 After opening, it became an emergency tool knife. Choosing the right blade in different scenarios has a certain response effect.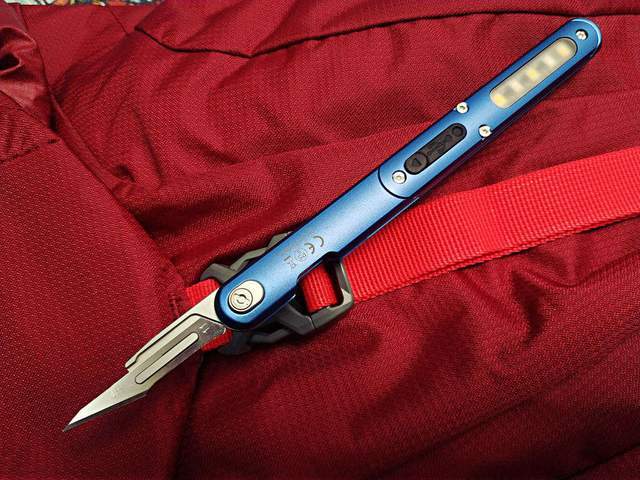 After the simple display of the details, the pen body feels smooth to the touch when holding the above, and the design with anti-slip grooves in some positions makes the holding more stable. Therefore, when different functions are performed, we can keep them steadily and quickly respond to changes in the outside world.
Then briefly explain the function of the lower lighting, low light 3 lumens. In familiar scenes, it can not affect others, but also complete lighting.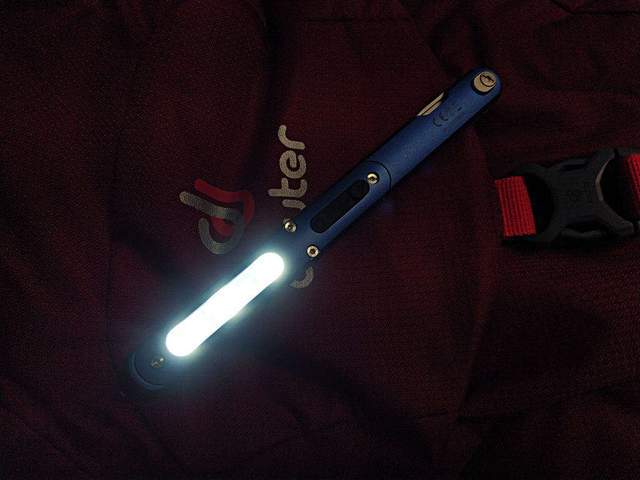 Medium-brightness 30 lumens can be used in normal scenes, and the high-brightness 130 lumens outdoors can also be used for emergency use.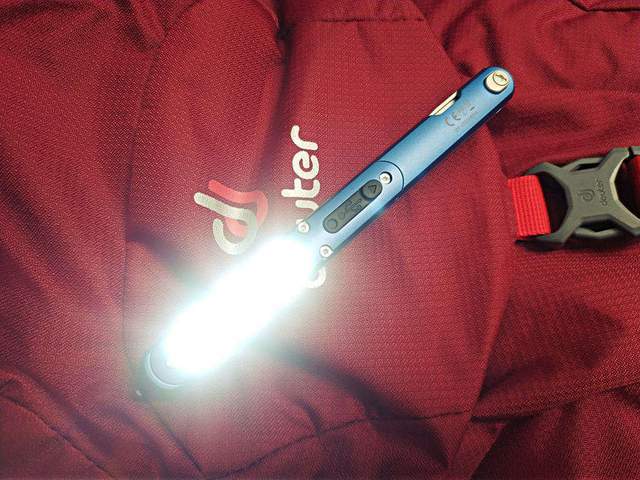 When the lighting is turned on, the structure of the newspaper folder can bring a fixed and convenient use effect. So you can free your hands.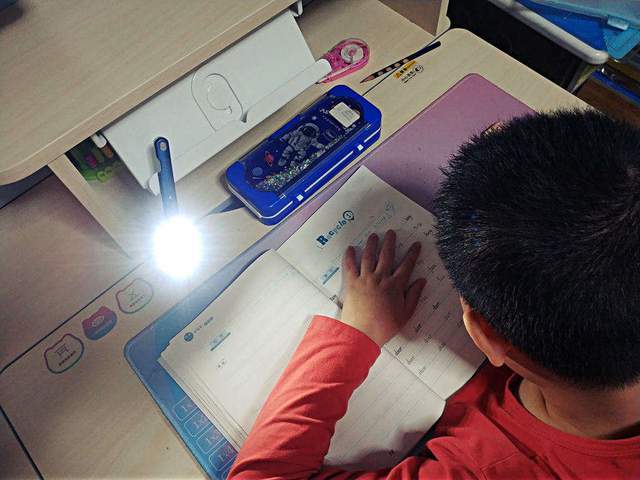 The lighting effect of 130 lumens is as follows, bringing a good field of view and illumination distance. In addition, the constant current circuit can get a stable output without flicker.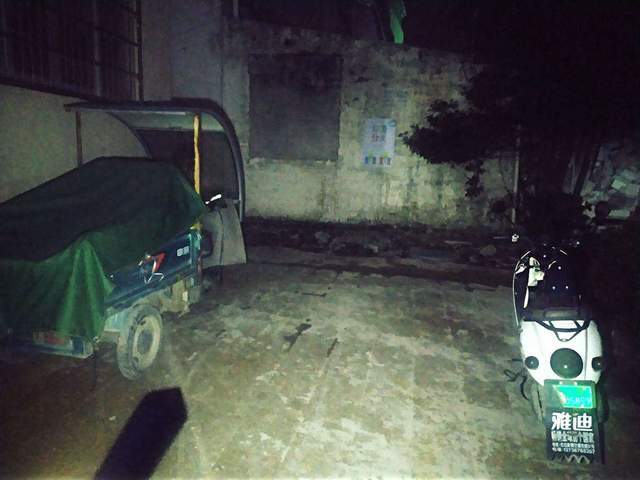 The red and blue beacons are also very practical outdoors and can be used in scenarios such as warning and rescue.
When used at home, the child chose E62 when doing handicrafts.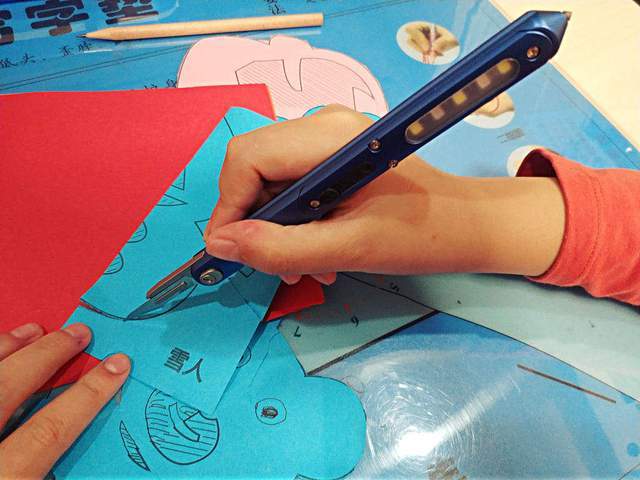 Cutting paper, cutting pencils, cutting fruits, etc., are all very agile, fast, and clean. So when outdoors, emergency treatment of wounds, or taking food and other scenes are very suitable.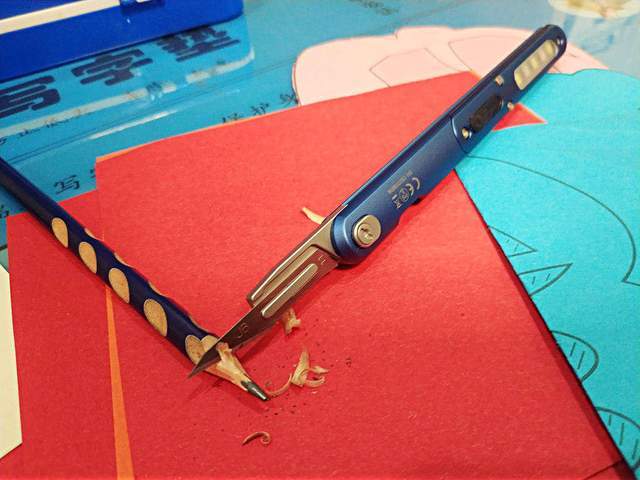 The use of the window breaker is also efficient in my attempts. At this time, the thumb presses the end and knocks on the window to quickly break the window.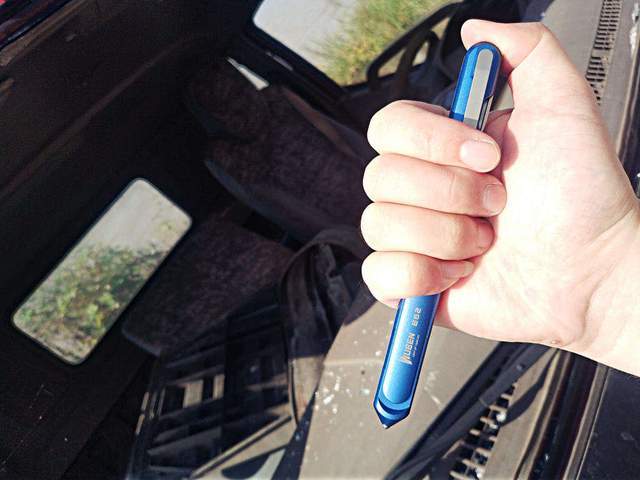 This can quickly escape from the window in the event of a traffic breakdown. Of course, there is an added defense and a sense of security when a person walks at night alone holding this pen.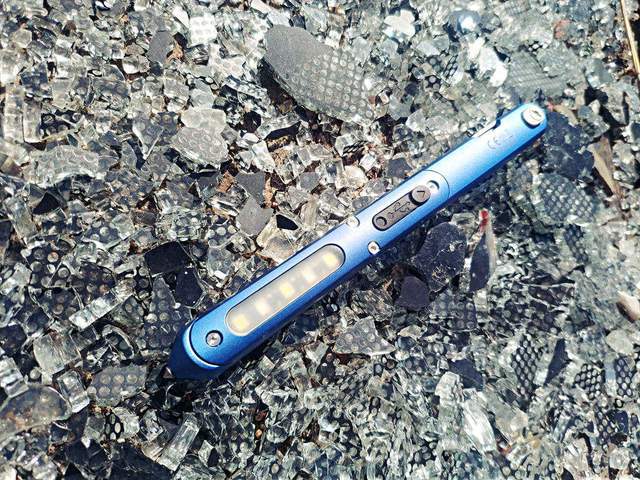 Aside from the above-mentioned practical performance, for me, I also like its appearance and play with it. In other words, the performance of playing is also a necessary function of EDC equipment.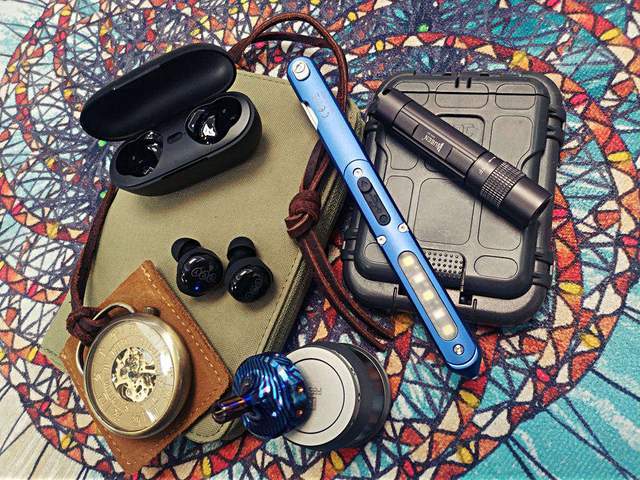 Conclusion of Wuben E62 review
All in all, E62 is a versatile and practical tool. A variety of lighting modes can meet daily lighting needs. The blade and broken window function can also be prepared in an emergency. In addition, I like products with a sense of design like this. So recommend it to everyone.