News
Chuwi AeroBook Pro 15.6 announced: With an amazing 15.6-inch 4K screen
Chuwi wants to drill his slim AeroBook properly and is currently planning a new model with significantly better hardware. This should appear under the name Chuwi AeroBook Pro 15.6 and will be financed again through a crowdfunding campaign on Indiegogo. The campaign is scheduled to start on March 26th. The slim aluminum case familiar from its predecessor, whose shape is reminiscent of a MacBook Air, is retained. The AeroBook Pro 15.6 should only weigh 1.53kg and be quite slim with 15.9mm. The stereo speakers next to the keyboard and the large touchpad are designed for the user.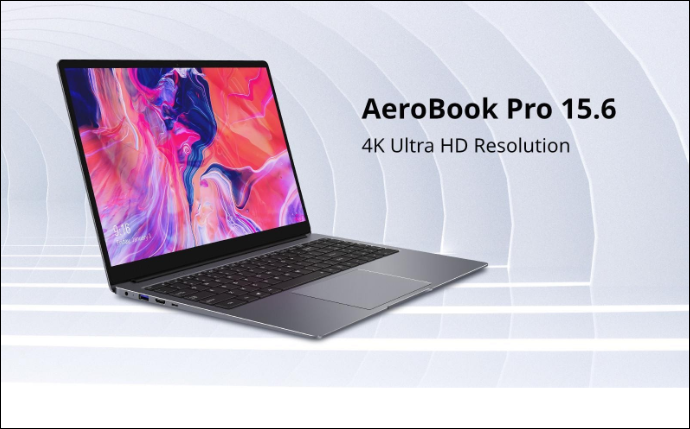 As the name suggests, the AeroBook Pro is equipped with a 15.6-inch display. This is protected by glass, whereby the LCD panel is laminated with it. A webcam is at the top of the screen. The display uses 4k resolution (3840 x 2160), offers a maximum brightness of 340 nits and covers 100% of the sRGB color space. The color depth is 10 bit and HDR support should also be at the start.
So that the high-resolution display on the Chuwi AeroBook Pro 15.6 does not become a bottleneck, Atom or Celeron processors have been adopted. Instead, you install an Intel Core i5-6287U, which is no longer the youngest (2015, Skylake), but still offers significantly more performance than the "cheap processors" from Intel. The chip has two cores and four threads with a base clock of 3.10GHz and a boost clock of 3.5GHz. The graphics unit is an Intel Iris 550 with 300MHz base clock and 1.10GHz boost clock. The GPU supports hardware decoding and encoding for H.264 and H.265 (8-bit) with up to 4k resolution. The processor in the Chuwi AeroBook Pro 15.6 is cooled with a small fan to prevent excessive throttling. It is also combined with 8GB DDR4 RAM and a 256GB SATA SSD. In addition, a free M.2 slot is available, which should also support NVMe SSDs. A battery with 60 watt-hours is to be used in the Chuwi AeroBook Pro 15.6 for the power supply. According to Chuwi, this should be enough for up to 8 hours of video playback.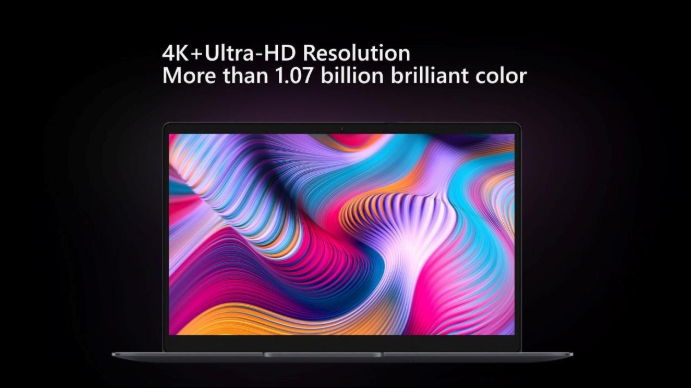 The AeroBook Pro 15.6 will offer two USB Type-A ports, one of which supports USB 3.0. In addition, there is a full USB Type-C connection, which can be used for charging and outputting video signals. There is also a mini HDMI output for external screens. A card reader for Micro SD cards is also available. The Internet is powered by an Intel AC-WLAN card that also supports Bluetooth 4. Information about the planned availability as well as the variants and prices of the Chuwi AeroBook Pro 15.6 are currently pending and will be announced at the latest when the Indiegogo campaign starts. We will keep you up to date.
Price without coupon:
$469.98 on Banggood
Coupon code 1($369.99): BGCWARO8 Coupon code 2($449.99): Wholesale20 or 7d18f7