Deals
Tronsmart Element T6 Max 60W Bluetooth Speaker with 12,000mAh battery offered for $95.99
It was expected that Tronsmart would soon arrive with a new, and more serious bluetooth speaker, but probably no one expected The Tronsmart Element T6 Max 60W Bluetooth Speaker with its 60W beast to be packed with 8 passive membranes, which as the manufacturer promises, would be the size of these speakers. results in unmatched bass. If you are not convinced, there is still more: 12,000mAh battery for 20 hours at 50% volume, NFC support, TWS support (two speakers can be used simultaneously – 120W portable sound explosion ), Siri, Google Assistant, Cortana support. Compared to these.
Tronsmart T6 Max – Check the price at AliExpress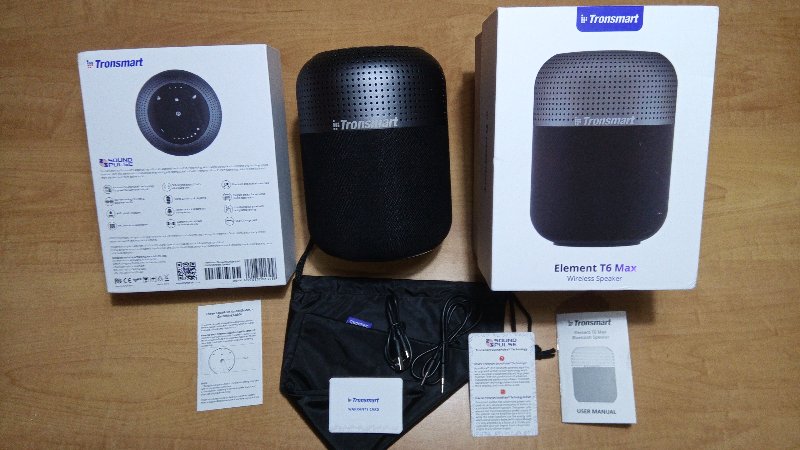 Read also: Houzetek H2 Portable Mini Projector With 2500 Lumens Offered For Just $106.00
As can be guessed from the above analysis, although it is really a portable speaker, it is no longer in the category that you can put in your pocket, since it is 2kg and its size is 140 x 140 x 193 mm – which is not even a size. By the way, this is a cylindrical loudspeaker which, at 360 ° on its entire surface, blends 60W of goodness. Its appearance is neutral, the lower part is black with a dense material and the top is gray, which is perforated.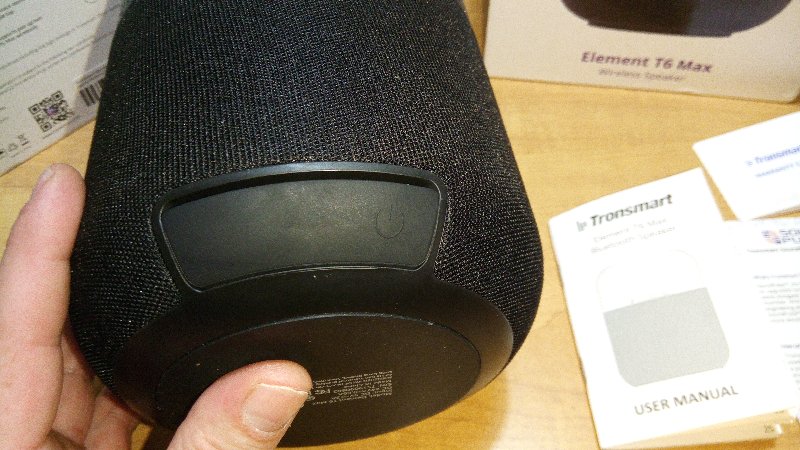 The Tronsmart Element T6 Max 60W Bluetooth Speaker has Four loudspeakers, one subwoofer and 8 passive diaphragms account for a total of 60W, which is quite rare for portable speakers. The speakers are surrounded by circles, as are passive diaphragms, so everyone in the center of a company can enjoy quality sound. Do you really need to reach 60W? Of course! Two speakers can be used simultaneously as a stereo pair (TWS function or True Wireless Stereo).The manufacturer promises to not only hear but also feel the bass, even at a lower level. this can serve a mini company dinner party.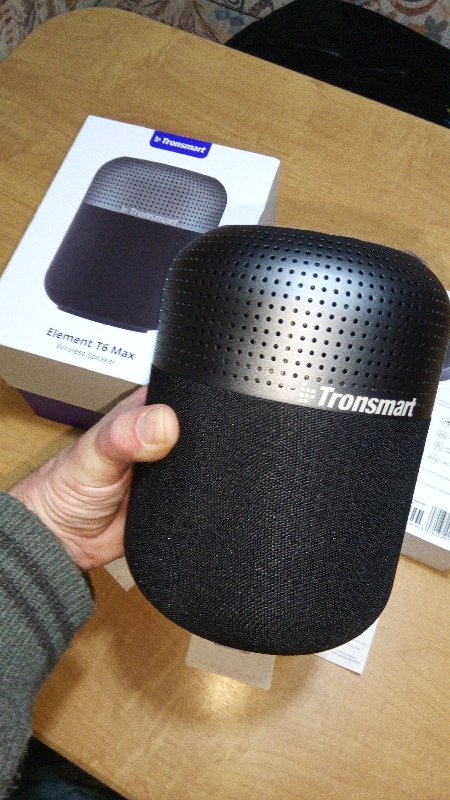 As usual, you can pair with a device (phone, tablet, etc.) via bluetooth. It has a range of up to 10 meters but can also be wired with the 3.5mm jack connection. If unpaired, it will turn off after a while, and will automatically reconnect to the device when it is turned on (if bluetooth is on). Interestingly, if there are two copies, they can be connected wirelessly via bluetooth and both sound the same (TWS function).
You might think that a speaker with such a power cannot be used on a single charge for too long, but that is not the case, as it can be used on a single charge at 50% volume for 20 hours (remember, it's already 30W!). This is thanks to a brutal 12,000 mAh battery that can be charged via a Type-C connector and a conventional power connector in two ways: 5V / 3A, 24V / 0.65A and its Charging time is from zero to 6 hours approximately.
Where to buy The Tronsmart Element T6 Max 60W Bluetooth, Speaker
The Tronsmart Element T6 Max 60W Bluetooth Speaker is available on Geekbuying for just $95.99.
Tronsmart Element T6 Max – Check the price at Geekbuying
Tronsmart Element T6 Max – Check the price at AliExpress