Deals
Xiaomi JIMMY JV71 Cordless Vacuum Cleaner for just 189.99$ (Coupon)
Banggood is offering the Xiaomi JIMMY JV71 Upright Cordless Stick Vacuum Cleaner at lowered prices. Aside from shedding light on the discounts, we'll show how Banggood users can save a considerable amount of more money before placing their orders. So without further delay, let's check out the details.
Click hete to buy XIAOMI JIMMY JV71 Cordless Vacuum Cleaner for only 189.99$
Normal price: 299.99$
Coupon price: 189.99$
Code:

BGJV7108
EXP. 08.31
Xiaomi JIMMY JV71 Upright Cordless Stick Vacuum Cleaner
This vertical handheld cord-free vacuum cleaner can deliver a powerful suction of 130AW. It is backed by a 100,000rpm brushless motor and draws its juices from a robust battery that lasts about 45 minutes.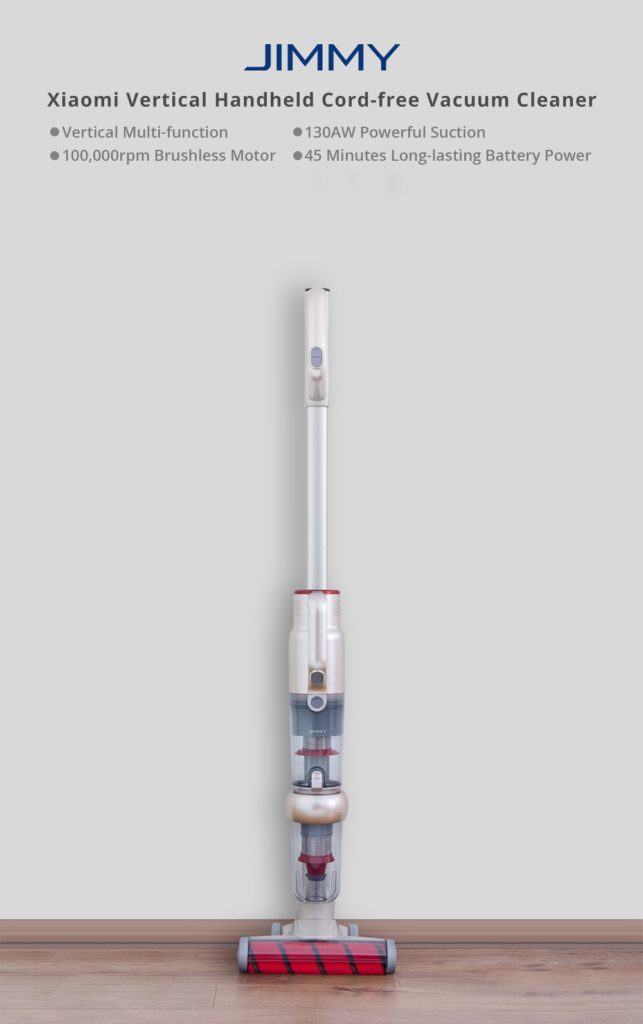 Low Center of Gravity Design
JV71 designed the center of gravity below the whole machine, increased the fit of the roller brush and the ground, which reduced the weight.
Reaches every nook and cranny
When cleaning in a high place, with the included vacuum hose, you can easily remove the top dust by lifting the metal tube. The host does not need to be lifted and can be held in the other hand.
Keep Upright and Easy to Place at Any Time
Independent vertical design, you can stand upright it at any time. Turn off then let go of the vacuum cleaner without bending over the floor.
Anti-winding Hair Design
Innovative combing structure, it can separate all kinds of hair from the rolling brush into the dust cup during cleaning, there is no hair winding around the rolling brush.
More Convenient to Charge
It can be placed anywhere close to the socket. After cleaning, put and charge it, beautiful and elegant, no need to punch holes to destroy the wall.
Mites Cleaning
Equipped with LEXY JIMMY 3-Gen electric mites brush, slap the bed 14,000 times per minute, which can effectively slap and suck up the mites or dust thoroughly.
100,000rpm Brushless Motor + 130AW Powerful Suction
Easily absorb the cranny in the floor and the hard-to-clean stains in the carpet.
The international version of the JIMMY JV71 would normally set you back $299.99, but you can now buy it for just $189.99 on Banggood. 
Click hete to buy XIAOMI JIMMY JV71 Cordless Vacuum Cleaner for only 189.99$