News
Syllable D900S completely wireless headset with CD quality
There is a new set of headphones form Syllable now available and its a little bit special!
Syllable is famous for its brilliant products for audiophiles. Among all its entire range of Bluetooth headphones, the newly launched Syllable D900s has special attraction due to its innovative wire-free (literally cable free) design. Even with wireless Bluetooth headphones, there is some amount of wire attached to join both the buds. So, how was it getting completely wire-free headphone? Syllable has an answer now!
The new Syllable D900s are a completely wire free Bluetooth 4.0 solution with a range of 10 meters that aims to bring higher quality to Bluetooth headsets, the Syllable D900s supports the Apt-X Bluetooth music audio codec.
The Apt-X codec provides CD-like audio quality over a Bluetooth 4.0 connection by reducing the bitrate needed to fit within bluetooth's limited bandwidth without reducing quality, meaning that you can finally have audio that is comparable to wired solutions.
Thanks to its adoption of the Apt-X Codec you will really here the differentiate when comparing with the D900s with the huge number of headphones available from other manufacturers that do not yet support it.
Syllable D900s Technology & Design
Syllable has developed its very own exclusive Multiplex Link Composite Connection Technology and thankfully the Syllable D900s wireless earbuds feature this technology to give a completely wireless connection.
The completely wireless design gives you the freedom to do any kind of sport or work without the hassles of trailing wires that can get in your way or worse still get caught up in machinery.
This D900S mini wireless Bluetooth earbud is a serious upgrade over its predecessor the D900, Syllable have really worked hard to improve the areas that the D900 fell short in.
With the D900S you can expect much higher quality Noise Cancellation, In-Call Quality, Signal stability, 2-Channel Stereo Sound and Battery life.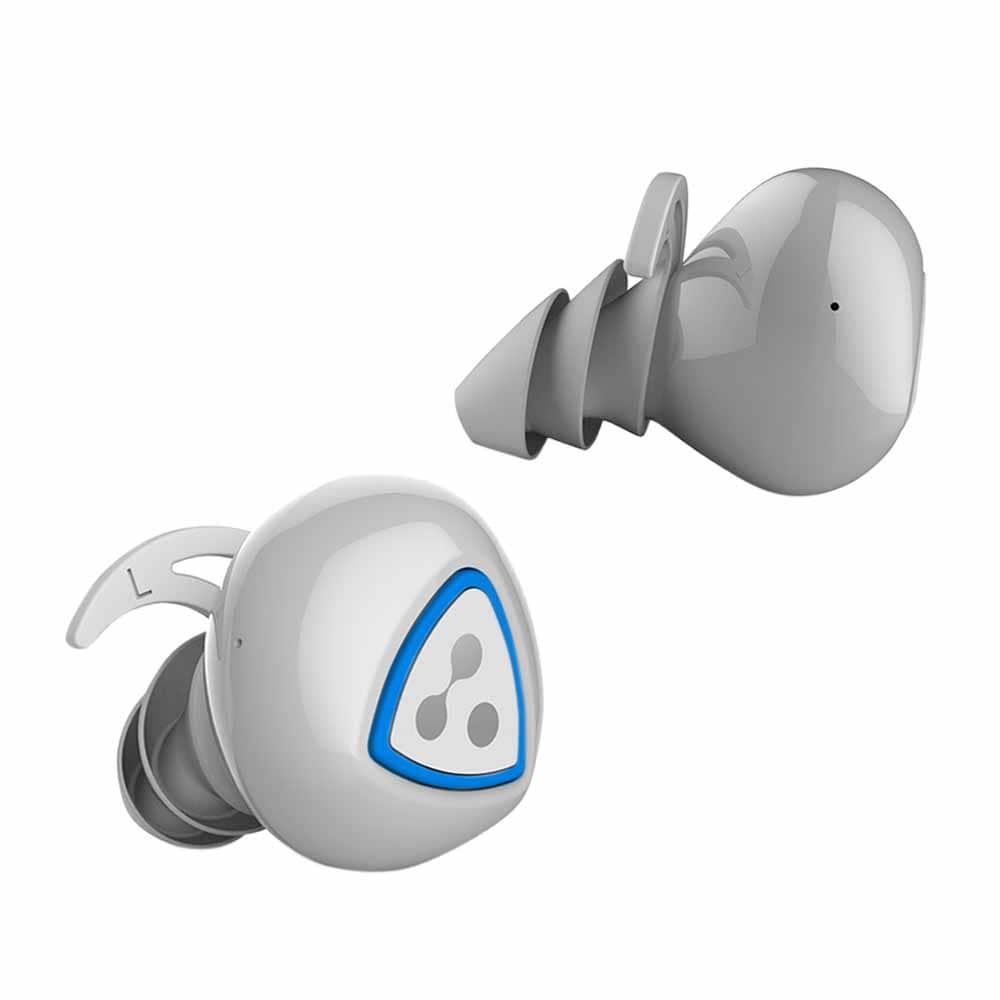 The earbuds have a really futuristic design that looks really cool and will definitely be a talking point when you visit the gym.
The D900s have been built with workouts in mind, be it in a gym or out doors and as such have an IPX4 waterproof rating allowing them to withstand strong rain and sweating.
The Syllabus D900S have a frequency range of 20 Hz – 20,000 Hz allowing them to reproduce almost the entire range of a standard CD (most are mastered between this range as sound below 20hz is felt rather than heard and there is a steep drop off above 20,000hz)
Another great feature is the intelligent recharging box, this acts very much like a powerbank for the earpieces and is able to recharge them up to 6 times before it needs a recharge.
Speaking of charging, the earbuds take around 2 hours to fully charge the 65mAh batteries, providing around 4 hours of playback time and 90 hours in standby.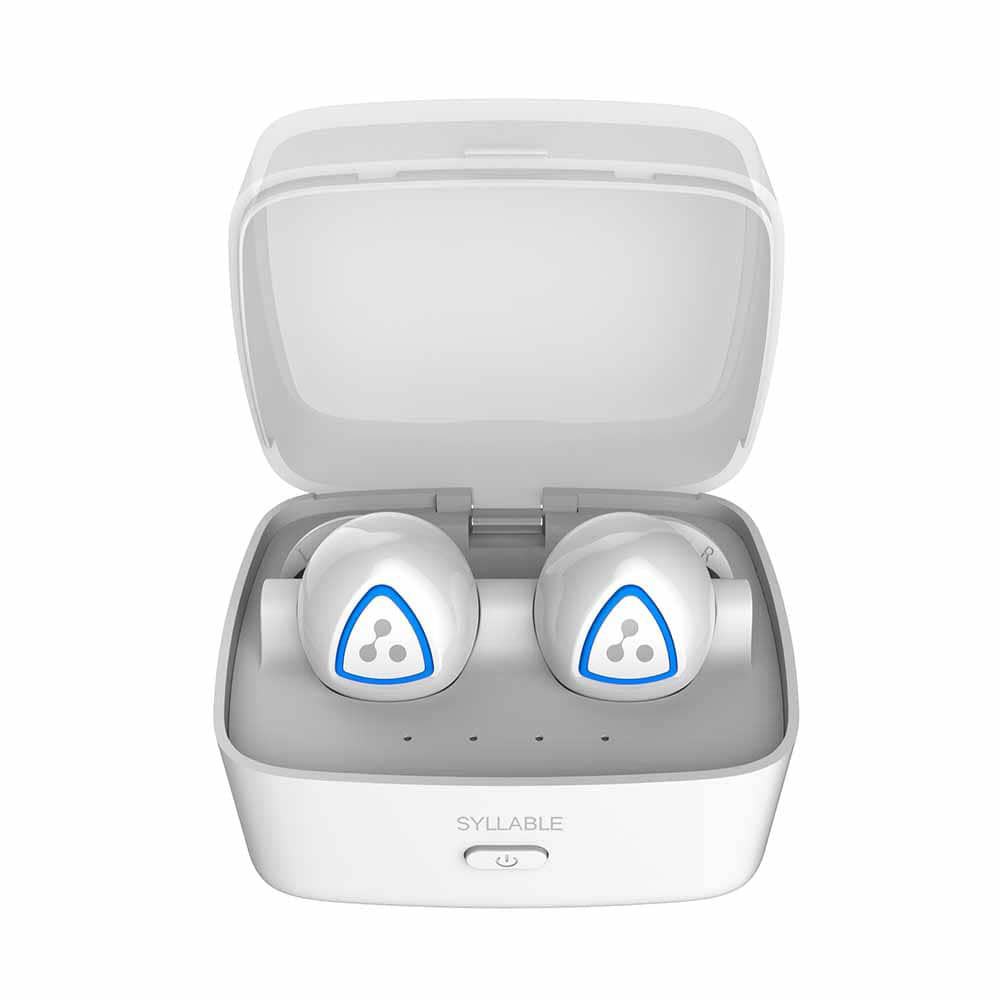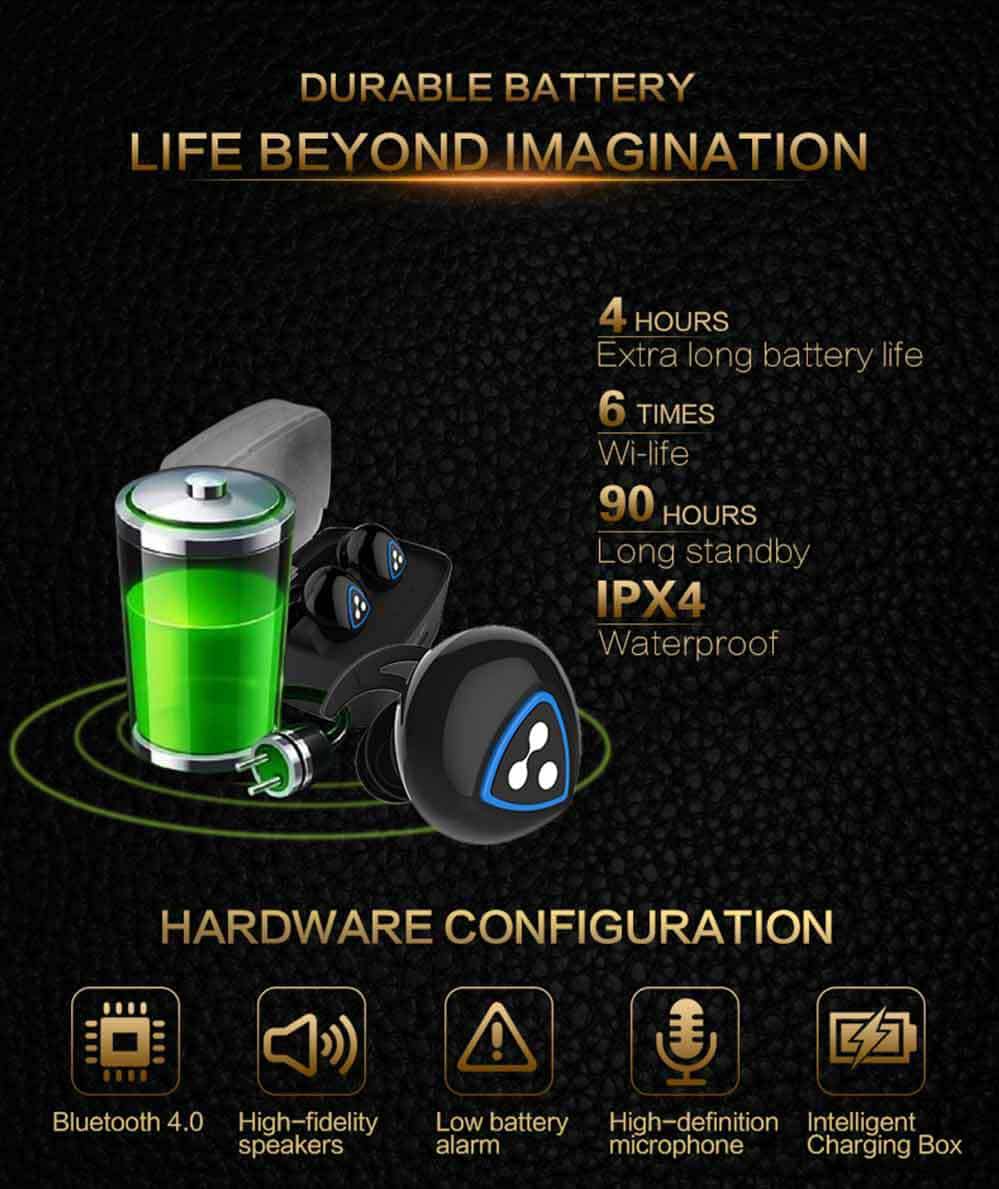 The Syllabus D900S are available to purchase here for just $119
Hopefully I will have a set in for a full review soon
Please leave any comments or questions below
Regards Shane