News
Pipo KB2: Mini-PC portable and foldable shaped keyboard.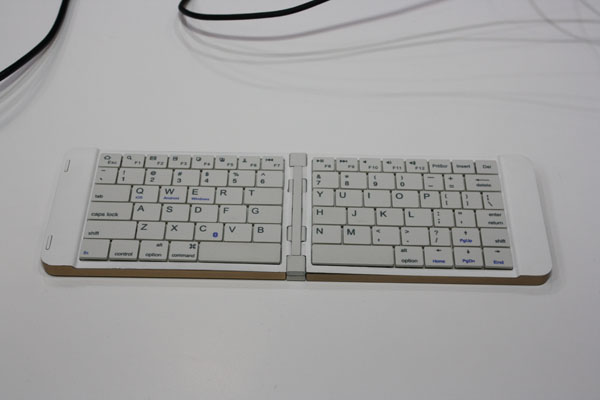 PIPO , the popular tablet manufacturer seems to have embarked on a crusade for designing devices that break with the established and arouse interest, or at least the curiosity of users. If at the end of October last year we presented the PIPO X9, an innovative TV Box / Mini-PC with built-in 9 – inch screen, have now decided to dispense with the screen and the keyboard offer. The result is called Pipo KB2 , and is a gadget of those with whom you will be able to leave more than one with an open mouth.
Recovering the spirit ZX Spectrum PIPO KB2.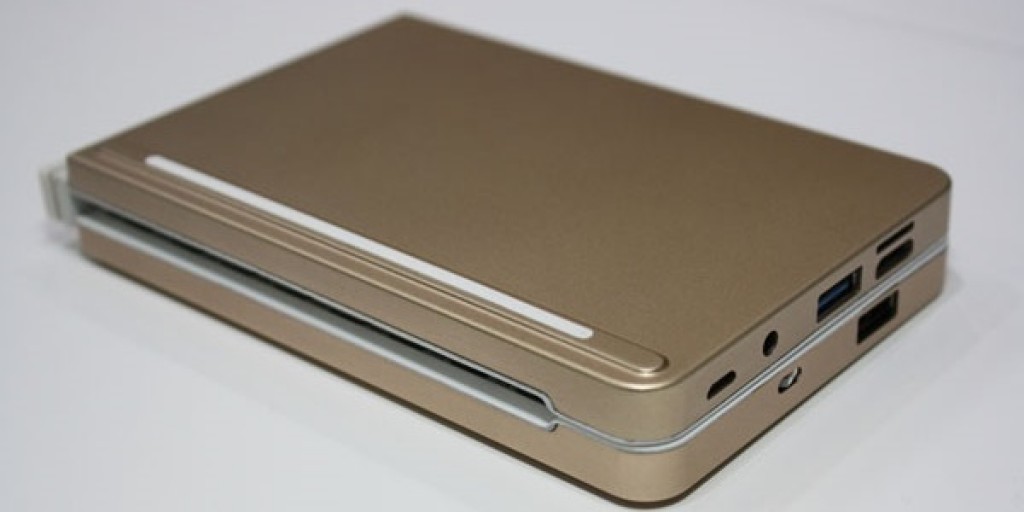 The truth is that the idea of integrating a complete computer inside the housing of a keyboard is nothing new, for something that was done in the early days of home computing, where the legendary ZX Spectrum integrated all hardware within the same housing with keyboard included, having to connect to a TV to enjoy image. Thus, differences with that of PIPO KB2 are two, on the one hand, the obvious hardware changes, much more powerful than you could imagine at that time; on the other hand, and herein lies novelty, is the fact that the keyboard is designed so that can be folded for easy transport.
Pipo KB2 offers thus a Mini-PC solution highly transportable that only require a screen and a mouse to operate.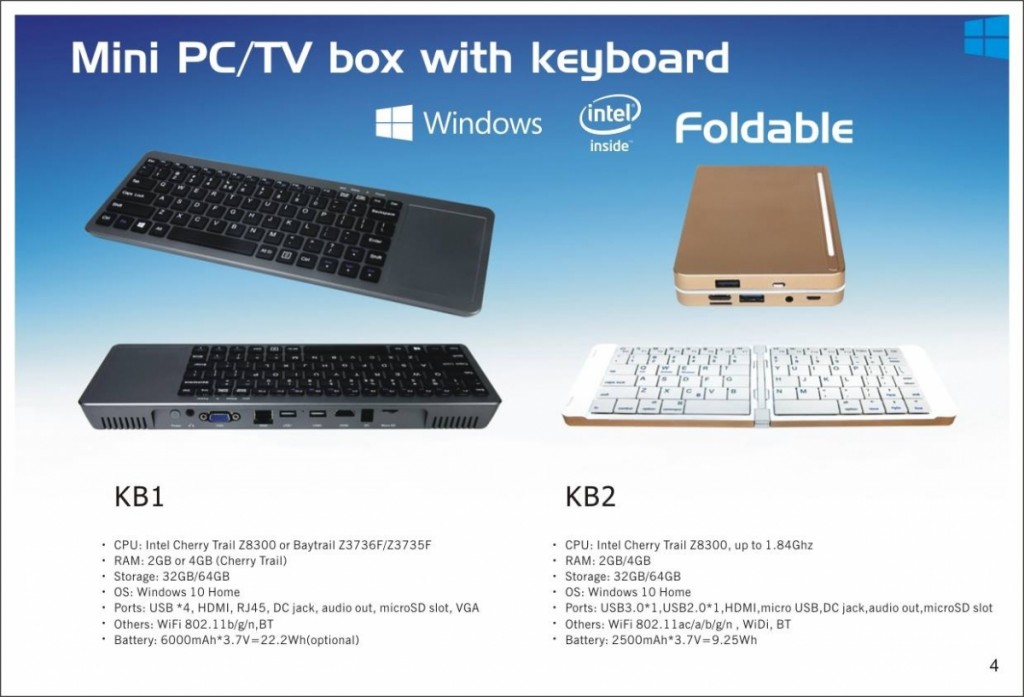 As you have guessed, if there is a PIPO KB2, it is because before it there was a KB1. He was also a compact integrated computer keyboard, but nevertheless could not be folded and therefore was more difficult to transport.
The differences between them are pretty slim, since both have a SoC Intel Atom Cherry Trail x5-Z8300 @ 1.44 / 1.84 GHz, a GPU Intel Graphics eighth – generation operating between 200 and 500 MHz, RAM DDR3L-RS @ 1600MHzbetween 2GB and 4GB and storage that also varies from  32GB / 64GB expandable via Micro-SD card.
Getting the collapsible KB2 PIPO has led certain sacrifices in the form of connectivity, where we lose the RJ45 and VGA ports and 2 USB ports. However, we still have a port USB 3.0 USB 2.0, another Micro-USB for charging, an HDMI port, Bluetooth 4.0 with support for WiDi, WiFi 802.11ac (not present in the previous version), a jack 3.5 mm, and a reader Micro-SD cards.
The KB2 PIPO has a somewhat terse battery of 2500 mAh (25.9 Wh) and uses the operating system Windows 10 Home . Lacking screen, it should be enough capacity for a full day of use, but if we want more autonomy, we can always acquire the PIPO KB1 with 4000 mAh battery.
Today the price of this Mini-PC is unknown , but will not take much to know, since its official announcement is scheduled for next May.