News
D21 SmartBand wants to be the new My Band screen.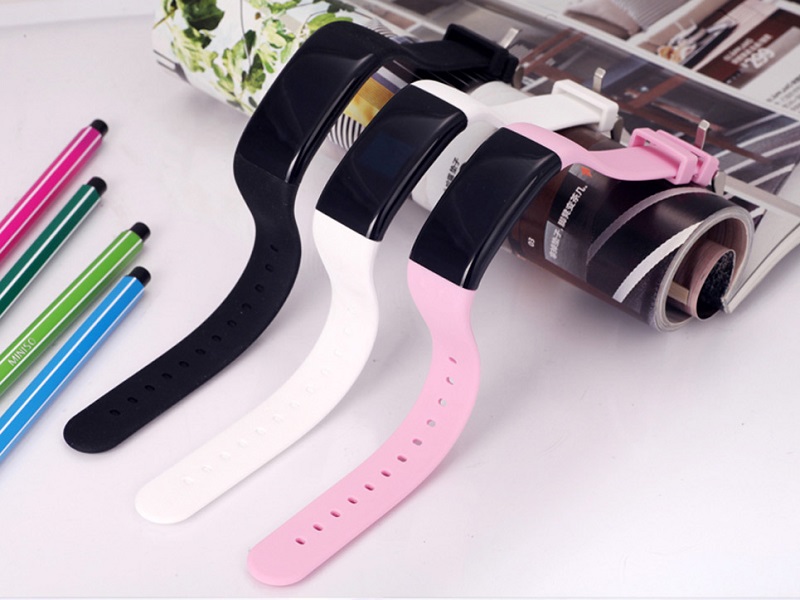 From this space are already several smart bracelets that have analyzed to meet the different needs and tastes of the users, but surprisingly the vast majority of alternatives agree that as complete as possible but without becoming a significant expense devices are preferred. Perhaps one of the best examples meets these conditions is D21 SmartBand.
SmartBand D21 is a new smart bracelet from the Asian market that stands out for include a wide variety of functionsto an almost ridiculous price. Also, although the make the most of its technical possibilities are achieved by connecting the Smartphone, the inclusion of a screen allows you to observe the information collected at all times.
D21 features SmartBand
| D21 SMARTBAND | |
| --- | --- |
| Dimensions | 12.50 x 0.95 cm |
| Weight | 30 grams |
| Colors | Black, white, purple and pink |
| Materials dial | Steel |
| Belt materials | silicone |
| IP protection | Resistant to water splashes |
| interchangeable strap: | if |
| Screen | 0.66 inch |
| Hardware | NRF51822 |
| Battery | 80mAh |
| connectivity | Bluetooth 4.0 |
| Languages | English, Chinese |
| Compatibility | 7.0 iOS / Android 4.3 and higher system |
| sensors | heart monitor, sedentary reminder, sleep monitor, pedometer |
| Principal functions | alarms, stopwatch, and SMS call notification, time |
| Box contents | 1 x D21 SmartBand, 1 x Charger, 1 x Manual English and Chinese |
D21 design SmartBand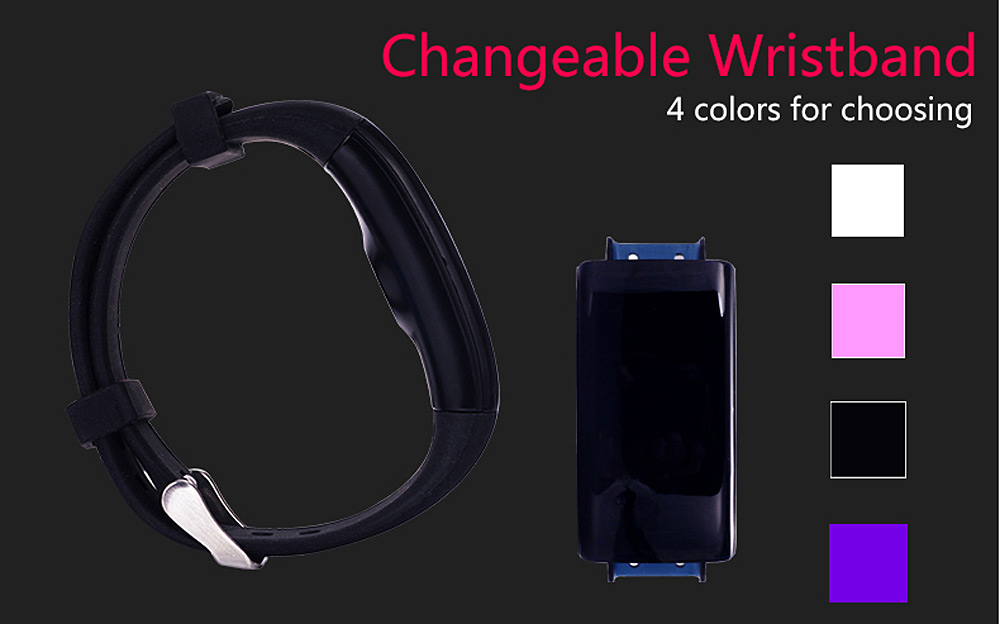 To start talking about the D21 SmartBand is important to note that this is a very small and convenient to carry device, and while it should be a general rule in this category of equipment, many end up being heavy or rough too many to have it long on doll. Its overall dimensions are 12.50 x 2.40 x 1.23 cm with weight of 30 grams.
Please note that the bracelet design is basically a screen that occupies the entire front surface and the rest consists of a mesh of silicone that can be adapted to the thickness of the user's wrist in a manner similar to that of any clock form.Here the most important point is the possibility of exchanging these bands (four colors available – black, white, purple and pink) maintaining the same panel.
To complete, although also is entered in the section of technical specifications, can not be left outside the above screen 0.66 inches with resolution 64 x 48 pixels in materials OLED, which guarantees premium quality despite its size and easy nor interface allow both enjoy its benefits.
Technical features and compatibility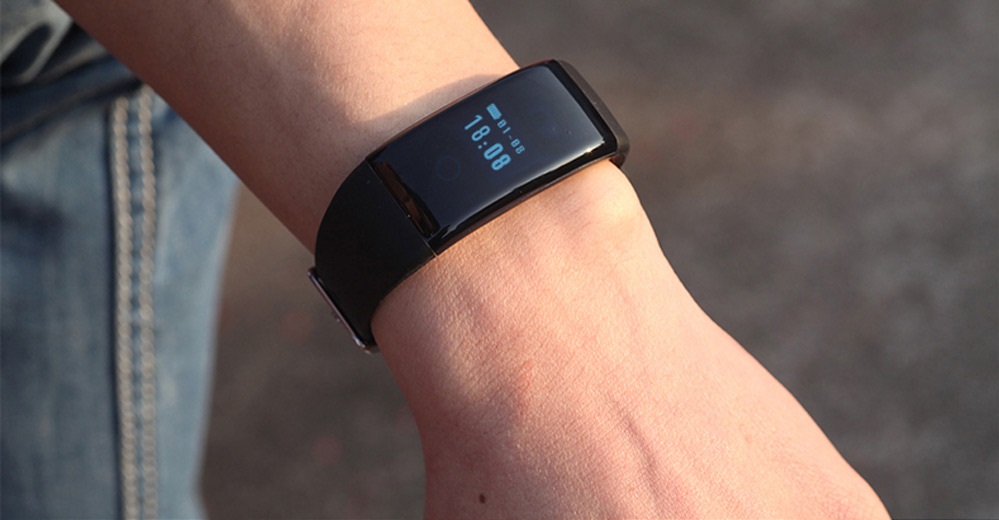 Although you can not expect major components within such a small space, you can ensure that D21 SmartBand is developed from the NRF51822 chip corresponding to a creation exclusively oriented to respond in this type of technological devices.
Also, it does not need a battery 80mAh capacity only needs about 60 minutes to fully charge and provide autonomy established between 3 and 4 days with normal use . Given that this model brings screen it is good news not need tobe connecting to the power source every day.
Finally, manufacturing ensures water resistance (although supports contact and not dive for long periods) and Bluetooth 4.0 connectivity that is critical to automatically connect to the smartphone user who is at a minimum distance of 5 meters.These phones may have Android 4.3 operating system later how well iOS 7.0 or higher .
functions available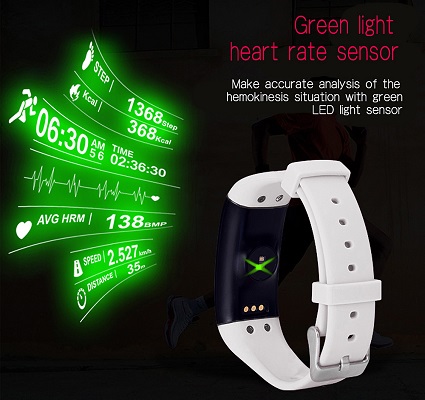 As shown by some of the images, the interface of this equipment is very simple to fit screen without much space, though no longer well developed. From it you can see the time as if it were a digital clock at all times, but also move in a tactile way between the various sensors built.
So, is this a measurer of heart rate all the time analyzing the pulse of the user's wrist a pedometer to store all physical activity performed (whether both steps as "running), even with extra statistics as chronometer , traveled to calories burned or distance.
Moreover, you can set alarms to make vibrate or ring bracelet, reminders sedentary lifestyle when a certain amount of time sitting takes, and even measure the quality of sleep every night or inform instantly when the phone is receiving a call or an SMS.
Differences 1S Xiaomi Mi Band
As the same article title says, D21 SmartBand seeks to be an improved version of the already popular smart bracelet alternative Xiaomi Mi Band H1 . A priori this model manages to stay in a range of equally affordable price, while including what many miss Xiaomi model: the screen.
Thus, if what is sought is a team that shows beyond the phone the other collected measurements this is probably a good choice, even if greater battery life prefers and do not mind that notifications are displayed only by vibration or small LED lights, Xiaomi Mi Band 1S takes advantage of the good reputation that has this manufacturer in the world market.