Deals
Oukitel A29 SmartWatch with Micro Sim Slot and Sapphire cyrstal glass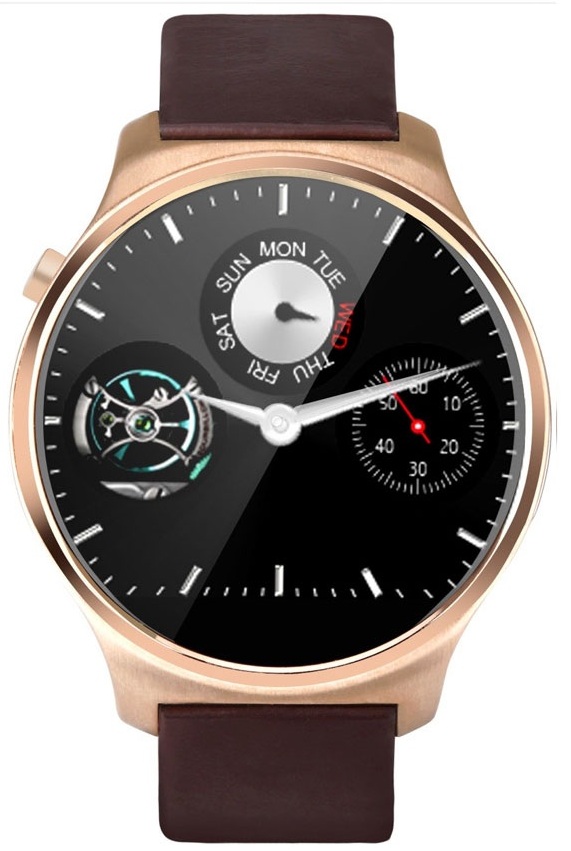 Wearing a smartwatch on the hand doesn't mean you are a geek anymore. These days along with adding exciting features these watches are also made to look fashionable like the traditional watches. With some smartwatch models, you cannot make out whether a person is wearing a traditional watch or a smartwatch unless you give it a closer look.
Today we will look at a smartwatch that has round design and looks pretty similar to a casual watch. This watch is manufactured by a Shenzhen based Chinese company Oukitel. The company focuses on integrating high technology in the portable devices. Over the past few years, it has been actively involved in many research and development activities.
In short, Oukitel A29 is a SmartWatch that has great design and performance. It is one among the few watches that has an included Sim card slot. This gives it the greater autonomy over other smartwatches that depend on the smart phone for their use.
Design of Oukitel A29 SmartWatch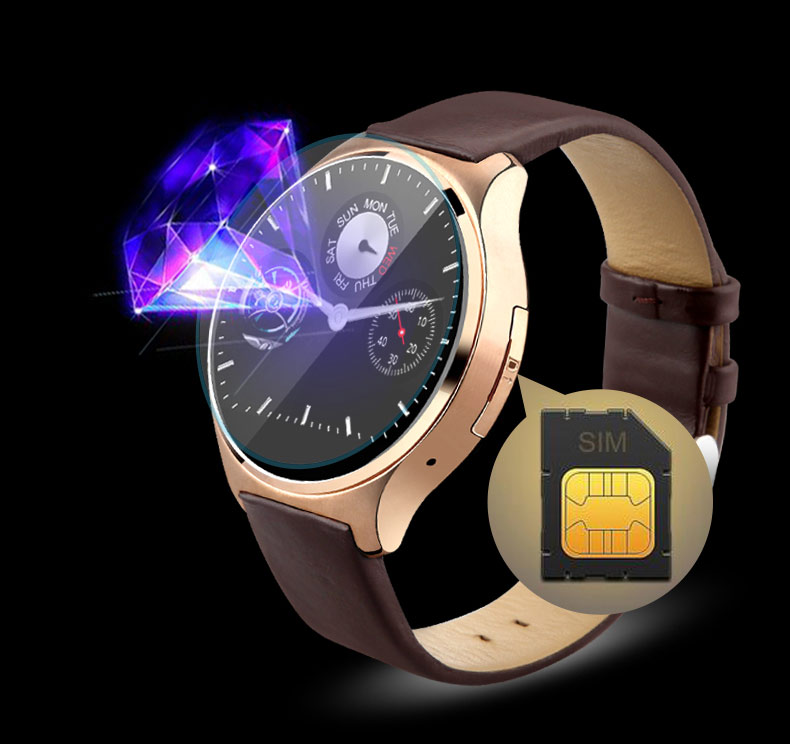 The display of Oukitel A29 uses IPS screen of 1.22 inches with a resolution of 240 x 240 pixels. The screen of the watch is covered with sapphire crystal that protects it from easy breakage. This SmartWatch has a MTK2502 processor and 64MB of RAM. It has 128MB of ROM storage.
Oukitel A29 has a lithium polymer battery of 320mAh capacity. It takes 2 hours to completely charge and gives 15 hours of standby backup. The picture below shows you four load pins that are used to charge the battery using a Micro USB cable. The pins are magnetized to kept the cable connected while charging.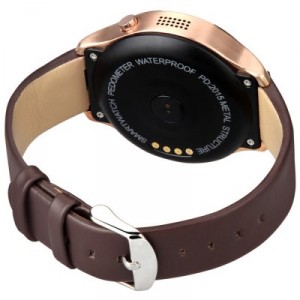 Oukitel A29 smartwatch supports both IOS and Android operating systems. It has Bluetooth 4.0 for connectivity and it has a large role to play while using smartwatches of any type. However, using this smartwatch we can make and receive calls without connecting to the smart phone because it has a Micro Sim Card slot. On the left side we see a single button and speaker grill.

This SmartWatch supports various languages. The outer body of it is built using stainless steel and the strap is made of leather. It is really light on the hand, weighs only 52 grams and has dimensions 44 x 44 x 14 mm. You can choose to buy Oukitel A29 in any one of three colors, gold, silver and gray.
Besides these features Oukitel A29 is built be water and dust resistant. The design of the watch looks very similar to the No. 1 S3 smartwatch which has round shape and Micro Sim slot as well. A slight difference we can see is in the battery capacity which is slightly higher in Oukitel A29.
Specifications of Oukitel A29 SmartWatch
Attention: The internal data of table "21" is corrupted!

Box Contents:
Oukitel A29 SmartWatch
Micro USB Cable
User manual.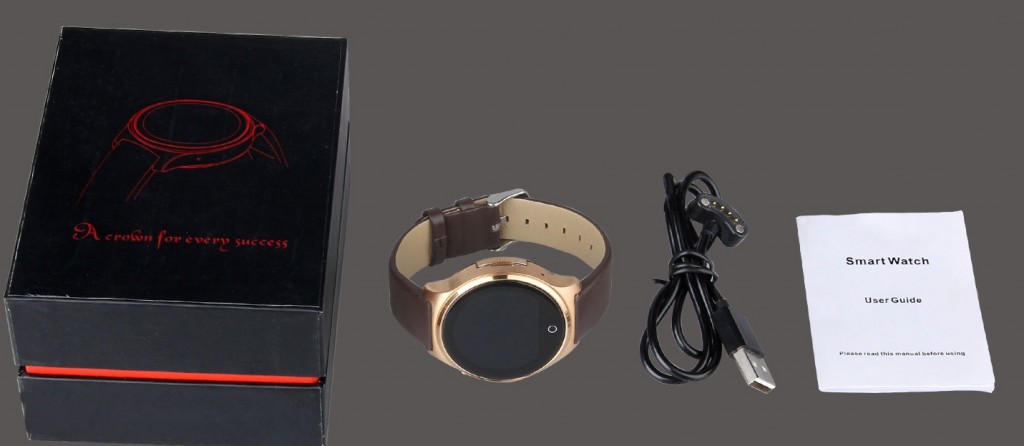 Features of Oukitel A29 SmartWatch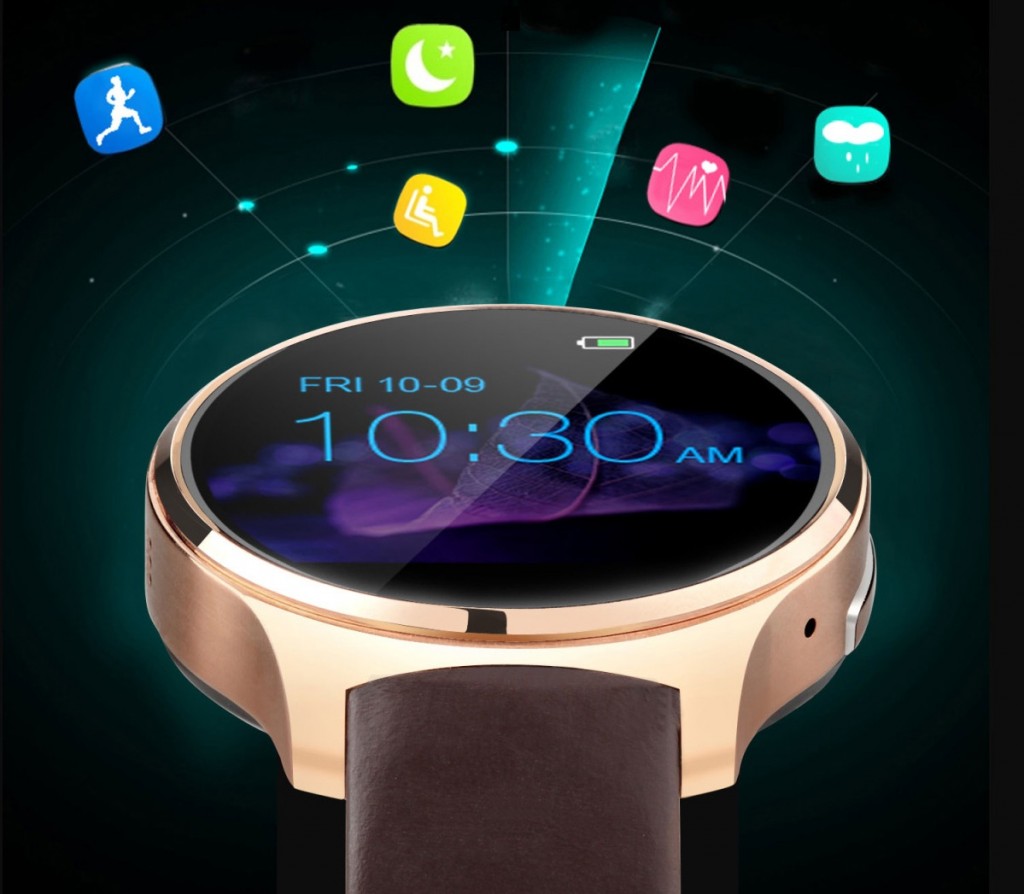 Oukitel A29 can make and receive calls with its own SIM card. All the notifications that come to your smartphone are directed to A29 SmartWatch. So you can easily know what is new by just turning your wrist. Using the Oukitel A29 the users can track and improve sleep patters.
The remote capture feature in the watch allows users to control the camera of the phone. Similarly through remote music you can play music via bluetooth by accessing mp3 files stored in smart phone. This smart phone has sensors such as heart rate monitor and pedometer to measure the heartbeat, calories burned, distance, and steps travelled.
Sedentary lifestyle reminder, Anti-theft alarm, sound recorder, calendar, and calculator are other features found in this Smartwatch.
Price of Oukitel A29
Oukitel A29 is on presale for $69.99.
Buy Oukitel A29 SmartWatch from gearbest.com for $69.99