News
SJCAM X1000 receives slight updates, nothing changes in its configuration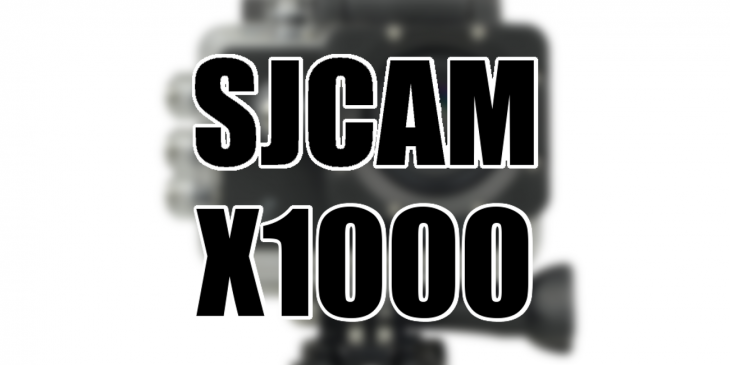 The last two years have been very profound in terms of evolution of sports cameras. We have seen dozens of new camera models get introduced to us. With this users are finally opting for cameras beyond the GoPros. As usual, Chinese manufacturers are the ones who have given us the new sports cameras and among them SJCAM is a popular choice among customers. Also it is very true that SJCAM after releasing sports cameras such as X1000 and X5000 has become a direct rival to GoPro. SJ4000 is one of the best-selling sports cameras of these times.
SJCAM after finding it's success, has decided to expand its product range by introducing two new products. Here we will discuss about one of them SJCAM X1000.
Are changes necessary for SJCAM X1000?
Nobody knows the person who designed SJ4000. The manufacturer  seems to be very confident in using it (cubic form) for all the devices, sticking to exact same measurements, arrangement of the lens, connection ports, memory card and battery at the same place. The only thing that has changed in appearance is Wi-Fi button, everything else has remained the same for SJCAM X1000. I think SJCAM doesn't want to pay more to design department…
A handy feature of  SJCAMs is that they are backward compatible which is one of the features that users like to have in their new devices because it allows them to use the same features that they were using on the previous device. For instance, the battery and other accessories of SJ4000 is compatible with any other camera model from SJCAM, X1000, X5000, SJ5000 etc.. The only choice you have is to select from the 7 colors available.

Also, SJCAM have been clever enough to use a design that is open to be compatible to accessories made for GoPro.
Technical specifications of SJCAM X1000
Processor : Novatek NTK96655
Lens : f2.0 12Mpx CMOS with a wide angle of 170 degrees A + HD
Video formats : 1080p / 30fps, 720p / 60, 720p / 30, 640x480p / 60
Image Formats : 12Mpx, 8Mpx and 5Mpx
ISO : Auto, 100, 200, 400, 800 and 1600
Storage : MicroSD up to 32GB of at least Class 4
Screen : 2 inch LTPS LCD HD resolution 
Video Format : MOV
Playback : AAC
Connectivity : Wi-Fi
Connections : MicroUSB, microHDMI
Battery : 900 mAh
Colors : Red, yellow, blue, gold, silver, white and black
Included accessories : waterproof housing, adhesives, string, bases, helmet accessories, bicycle racks, adapters, belts and other media.
Most advanced users might have already realized that this camera doesn't have the most powerful processor and high resolution. It is suitable for starters or for occasional use.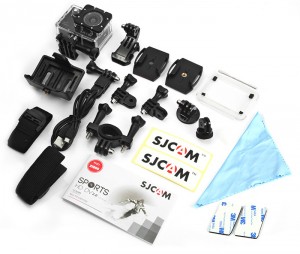 The manufacturer has increased the size and resolution of the screen of SJCAM X1000 while the other cameras in the lineup have 1.54 inches screen (except SJ5000). The new X1000 has 2 inches screen that makes viewing recorded content comfortable. I would consider this feature occasionally useful as most users prefer to watch recorded videos and photos on the computer or phone.
Options and Operation of SJCAM X1000
One fo the features that is common in SJCAMs is the different choices that users have to perform firmware upgrades.When you turn On the camera, brand logo and a camera image with the text "X1000" appears.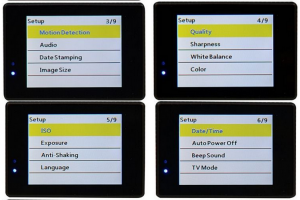 As always, the power button serves to switch modes (photo or video) and to access the settings. The shutter button will serve as "OK" and there is a dedicated button to activate the Wi-Fi.
For configuring settings, there are 9 menu screens that users can navigate by using the keys on the camera. These are the options that we can modify to personalize our SJCAM X1000.
| | | | | | |
| --- | --- | --- | --- | --- | --- |
| Video | Modes | Image | Photo | System | Wifi |
| Resolution | Video-Lapse | ISO | Resolution | Setting the video output | SSID (network name) |
| Loop Recording | Time-Lapse | Exhibition | Quality | Language | Password |
| Anti-Tremor | Car | Sharpness | Temporary Seal | Date and Time | License |
| Audio | Continuous Shooting | White balance | | Setting the OSD | Clear settings |
| Motion detection | Timer |  HDR | | AUTO and screensavers | |
| Timestamp | |  Colour | | Formatting and factory reset | |
| Video Rotation | | Frequency | | Details (Firmware, model …) | |
You can see that SJCAM X1000 gives us a myriad of options to take pictures and movies and get the results you want. As I own a Xiaomi Yi, I miss the ISO and exposure settings, that are included in SJCAM.
SJCAM SJ4000 Wi-Fi vs  X1000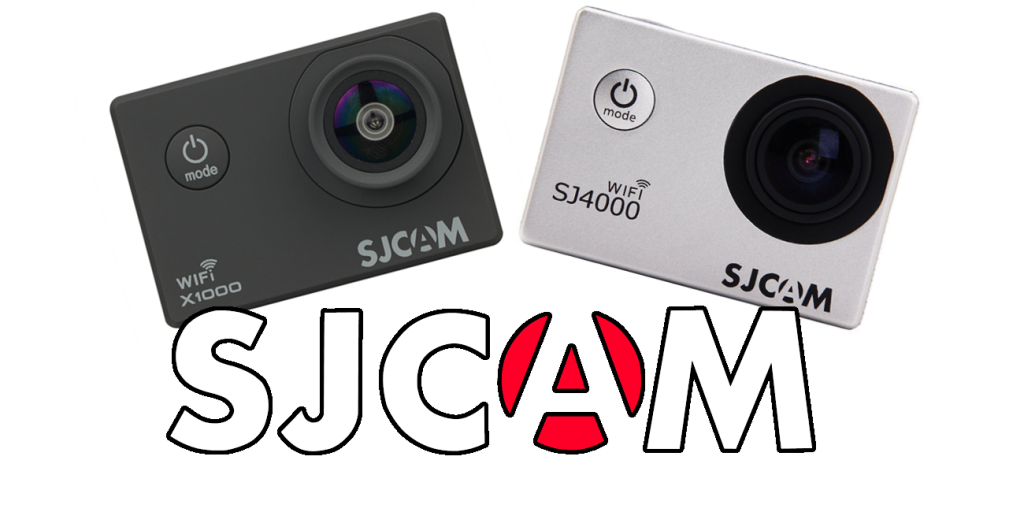 Many of you will be going through a question in mind, Is it worthy to buy SJCAM X1000 instead of SJ4000? Below is a comparison of these two cameras to show you the difference.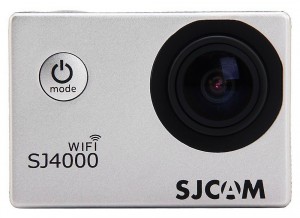 Based on the appearance only difference we see in SJ4000  cameras is that they are available in pink color, while the SJCAM X1000 in red. Otherwise the design is same, except for the fact that WiFi button in case of SJ4000 is included at the bottom.
About screen size we have talked earlier and it is one of the main differences between these two models. SJCAM X1000 gives us two inches screen size and HD resolution which is greater than the SJ4000.
In terms of quality of videos, SJCAM X1ooo should be better because of the improvement done on lens. Other than this we will not find any big difference, since both use the same processor, the Novatek 96655. This lets us know that there are no firmware updates done, or improvement in frame rates, because the processor is not capable of recording more than 1080-1030 pixels/frame.
The quality of the photographs taken by SJCAM X1000 by its 12MP camera are real by nature, while the SJ4000 pictures are interpolated, since SJ4000's  Aptina AR0330 sensor has a maximum resolution of 2048 panoramic × 1536 pixels, or what is the same as 3.1MPx. However, since we do not know the type of sensor SJCAM sensor uses for X1000, we can not ensure that all the 12Mpx is real .
Other than this, we find the same modes and options in both cameras. Remember, we are comparing the SJ4000 Wi-Fi, so in terms of connections both are equal.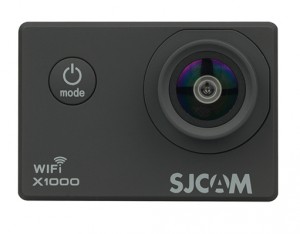 As you can see, indeed these two cameras are very much similar since they share almost the same hardware. My personal opinion is:  if you already have an SJ4000, there is no need for you to buy a SJCAM X1000 as you won't get anything significant. On the other hand, if you are planning to buy your first sports camera from this brand, the SJCAM X1000 is a better buy than SJ4000 price, as it has a bigger screen and improved lens.
When compared with the SJ5000, things change. The Aptina sensor of SJCAM X1000 is no match to Panasonic sensor used in SJ5000 having 14 million pixels, compared to 3 million pixels in Aptina. Also, the performance and images captured on SJ5000 are superior. Only in terms of screen size the SJCAM X1000 holds an upper hand. All other features, including the processor stay the same except the price which in the case of the SJ5000 is greater by 40 euros compared to SJCAM X1000. I think the difference of price makes up for the quality.
SJCAM X1000 certainly is more advanced than SJ4000. It can be an excellent camera for beginners, as it combines good quality and offers large number of accessories.
Buy Original SJCAM X1000 1080P Sport Camera from banggood.com for $82.78
Buy Original SJCAM X1000 1080P Sport Camera from Gearbest.com for $87.17
Buy Original SJCAM X1000 NTK96655 1080P Sport Camera from geekbuying.com for $113.99