Deals
U Watch U8 Pro tops the sales for this year

It
seems like we are getting used to smartwatches. We are living in the times where vast majority of people like to stay updated with the trends of fashion and technology.Who doesn't like to have the latest gadget? Everyone wants one because it is exciting and pleasing to use them.
If you are reading these lines, surely you are one of those passionate tech junkies like me who wants to have the latest gadgets. But often people like us have to deal with the terms  "expensive", "limited", "Unavailable" etc.
Today's article wont give you such disappointments. Because we are going through the U Watch U8 Pro, a Chinese SmartWatch that is available at an unbeatable price. For a long time SmartWatches were expensive, now the time has come for you to grab one of these because Chinese companies are producing excellent quality smartwatches at low prices.
Design of U Watch U8 Pro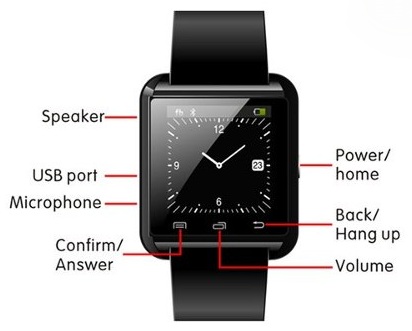 With a capacitive TFT LCD screen size of 1.48 inches and a resolution of 128 x 128 dpi , we can manage to navigate through its menu and use the watch pretty easily. It has a battery (charges fast) of 230 mAh which is chargable using a micro USB cable that is included in the package. U Watch U8 Pro has a Bluetooth version 3.0 which could be a downside because many other smartwatches are equipped with Bluetooth 4.0.
As far as outer appearance is concerned, it has a sporty look. It weighs 45 grams and measures: 47mm x 40mm x 10mm in dimension. We get this watch in three colors: Black piano, red rose and white ivory .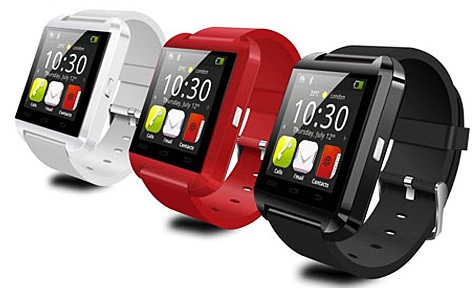 It incorporates a rubber strap with a metal buckle that stays there for lifetime. This SmartWatch looks glamorous on both ladies and men, regardless of the wrist size. The strap is replaceable, which gives greater freedom on using this smartwatch to the user. This SmartWatch is sweat and splash resistant, I won't intentionally put this one into water …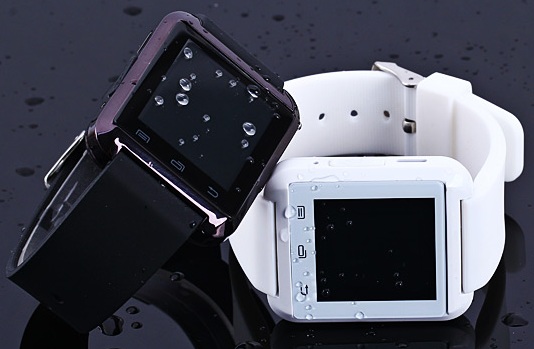 It is compatible with Android smartphones, so my friends say this is a iOS or Windows phone, not a watch.
When you link your smartphone to U Watch U8 Pro you can be free from being concerned about getting proper sleep, exercising, burning calories etc.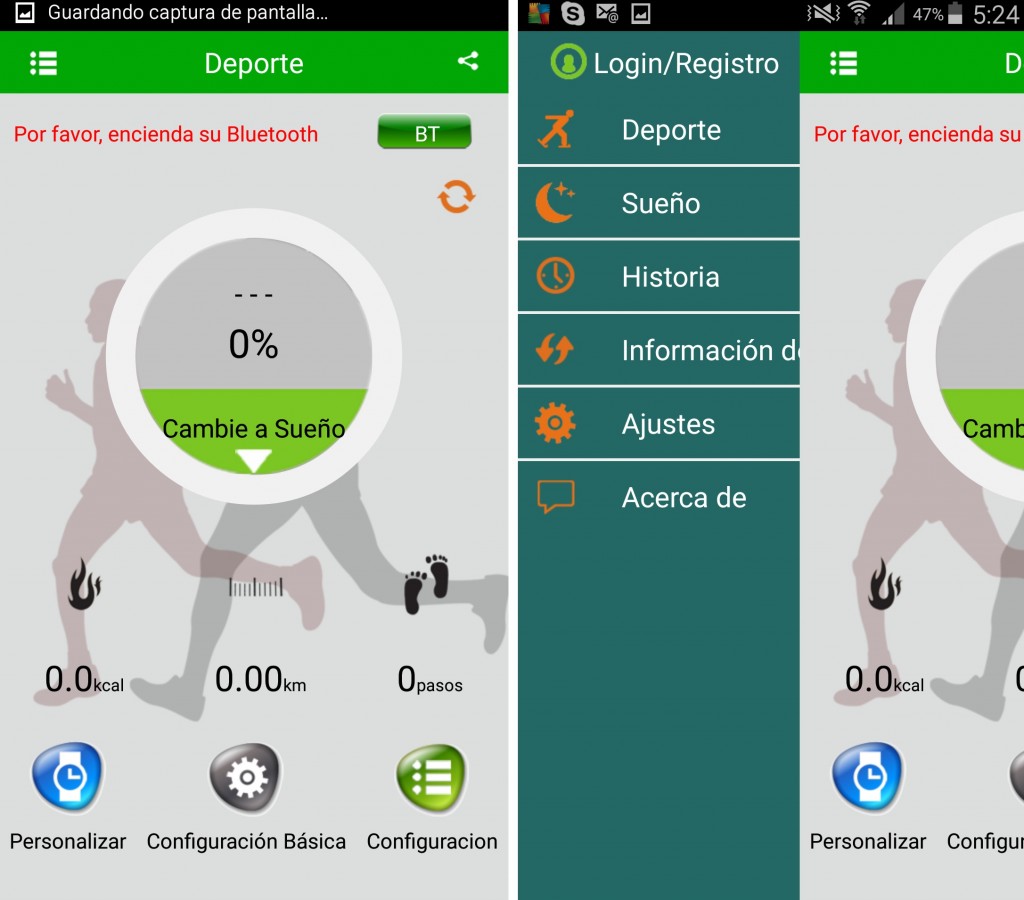 Package contents of U Watch U8 Pro:
U Watch U8 Pro
Micro USB Cable.
Network adapter.
Tools to remove the belt.
User manual.
Functions of U Watch U8 Pro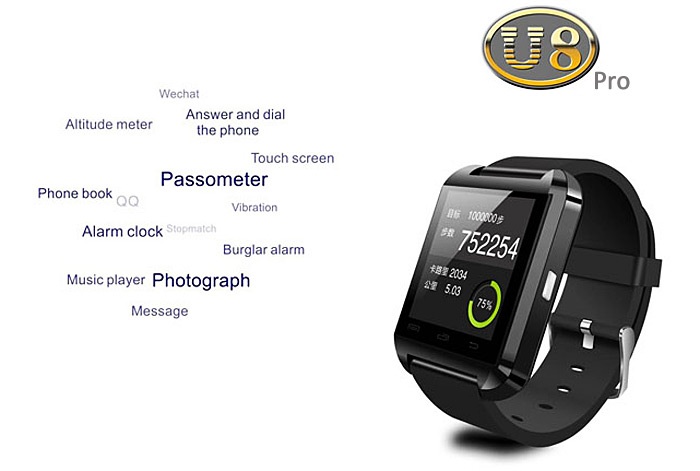 Altimeter: When we are climbing, it can be a perfect device to know the current height.
Pedometer: Application will help us to count the steps moved, distance traveled and calories burned.
Stopwatch: Can be used for jogging, athletics and running
Calls: Make or answer calls from your smartphone.
Vibration: The U Watch U8 Pro vibrates when your phone receives notifications.
Display : Shows time, date, and charge remaining in the battery.
Player: Controls the music playback on the smartphone.
Synchronization: With calendar, call log and SMS from your smartphone.
Remote Camera: Allows you to take photos remotely on your smartphone.
Lost burglar alarm: When you move away from your smartphone over 15 meters, watch makes sound and warns you that you have forgotten the phone.
FM Radio
Notifications: From Facebook, Twitter, WhatsApp and Skype on Android.
Alarm: You can set upto 5 alarms.
Specifications of U Watch U8 Pro
Display: 1.48 inches Capacitive TFT LCD
Resolution: 128 x 128 dpi.
Processor:  MTK6260, 360 MHz
Ram: 32 MB
Rom: 32MB
Water: sweat and splash resistant.
Battery: 230 mAh.
Times:

Talk Time: Approx. 3 hours.
Charging time: Approx. 1 hour.
Music playback time: Approx. 6 hours.

Bluetooth version: Bluetooth V3.0.
Language Support: English, French, Portuguese, Italian, German, Spanish, Russian, Swedish, Thai, Vietnamese, Finnish.
Weight: 45 grams.
Dimensions: 47mm x 40mm x 10mm.
Colours: Black piano, red rose and white ivory.
Availability and price of U Watch U8 Pro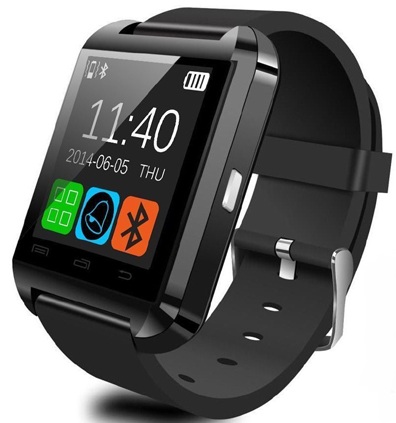 To end this article, we will take a brief look at why this Chinese SmartWatch became one of the best sellers of the year, and still continues to sell many units.
The biggest plus point of uWatch is it's lower price. It provides necessary functions, everything that the high end SmartWatches have in them today. Also the manufacturer has managed to deliver a smart watch with good quality design and parts. These are main reasons why U Watch U8 Pro tops the sales of the year. The price of U Watch U8 Pro is around $30 on Gearbest.com.
U Watch U8 Pro from Gearbest.com for $32.16