News
Pipo W6S: dual boot tablet with 3G RAM, 64GB ROM
A few months after the release of Windows 10, a new gadget appeared in the market. It is made using new and future driven technology of dual boot. It combines the functions of a tablet, mobile and a computer into a single device. The same Microsoft Office that you would use on a laptop is now accessible through a tablet. Most of us would know that mobile technology is not yet fully advanced to run all the computer software on a phone but it's time to know that they are here. PiPo W65 device is a special dual boot tablet that can run full software that was only usable on laptops and desktops.
In Xiaomi today, we everyday bring you the latest devices such as Chuwi Hi8 released in the market. This time we present the only tablet with dual Window and Android boot. It is PIPO W6S. It obviously comes with a powerful hardware but is available at lower price.
Often, when we look at the designs of certain devices made from Chinese manufactures we find rough finishes. With an intention to keep the products affordable, these manufactures take less care about the elegance or outer appearance. PIPO W6S is similarly made to provide powerful software at affordable price.
This device is a perfect example of the change in the phone industry. The design is very elegant with thin lines. It looks almost straight and sober. The metal frame and the back color combined makes the tablet really attractive to look at. Overall, this conveys a sense of quality to the user at a first glance.
The tablet is intended to be used in horizontal direction like the most Windows tablets. But PiPO W6S has the logos and documents recorded which usually is included by very few phone makers. This gives the tablet buttons on the top and connects on the lateral left.
Technical Specifications Pipo W6S
Processor: Intel Bay Trail-T-Z3735F, Quad-Core CPU, 1.3GHz
GPU: Intel HD (Gen7)
RAM: 2GB
Display: 8.9 inch IPS 1920 × 1200
Operating Systems: Android 4.4 and Windows 8.1 / Windows 10 (dual boot) Storage : 64GB expandable with a MicroSD.
Front camera: 2Mpx
Back camera: 5Mpx
Physical Connectivity: MicroUSB OTG and Jack 3.5mm
Wireless connectivity: Wi-Fi b / g / n, Bluetooth 4.0 and GPS; 3G WCDMA 3G version
Weight: 480gr
Sensors: Gravity sensor, ambient light sensors
Battery: 6500mAh
Dimensions:232 × 148.6 × 9.3mm
The Pipo W6S incorporates a suitable hardware for simple and basic use. BayTrail-T-Z3735F with 7th GEN Intel HD graphics is a common Soc dual boot used in various tablets. It is a processor that provides more performance while reducing the consumption of power. This technology usually found in Windows laptops is now available for very less price on PIPO tablets. To support the processor, the tablet is provided with 2GB RAM and 64GB ROM.  This memory configuration might cause a space problem if the device is used for games and other heavy memory demanding tasks.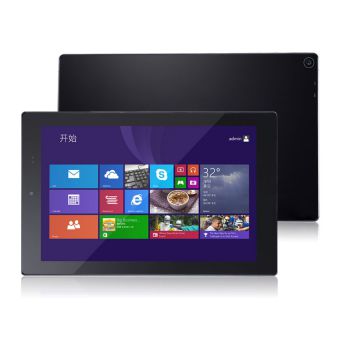 The tablet offers multimedia features through a 5MP camera on the rear and 2MP camera on the front. With this configuration one might not be able to expect high camera performance. However, PiPO W6s's quality of the camera is quite above the other competitors in the price range. Moreover, there is absence of microHDMI port which makes the multimedia experience complete.
Next, for the power storage the tablet uses battery of 6500 mAh that ensures large duration of independent use. The weight of the battery of PiPO W6S is quite high and it increases its total weight by 200grams compared to other devices such as iPad Mini.
Because device is a dual boot tablet, we can choose to boot in Android or Windows at any given instance. It gives us much versatility. If you join a keyboard and a mouse, for example, will enhance your productivity without the need of opening a laptop.
Pipo vs Onda W6S v820w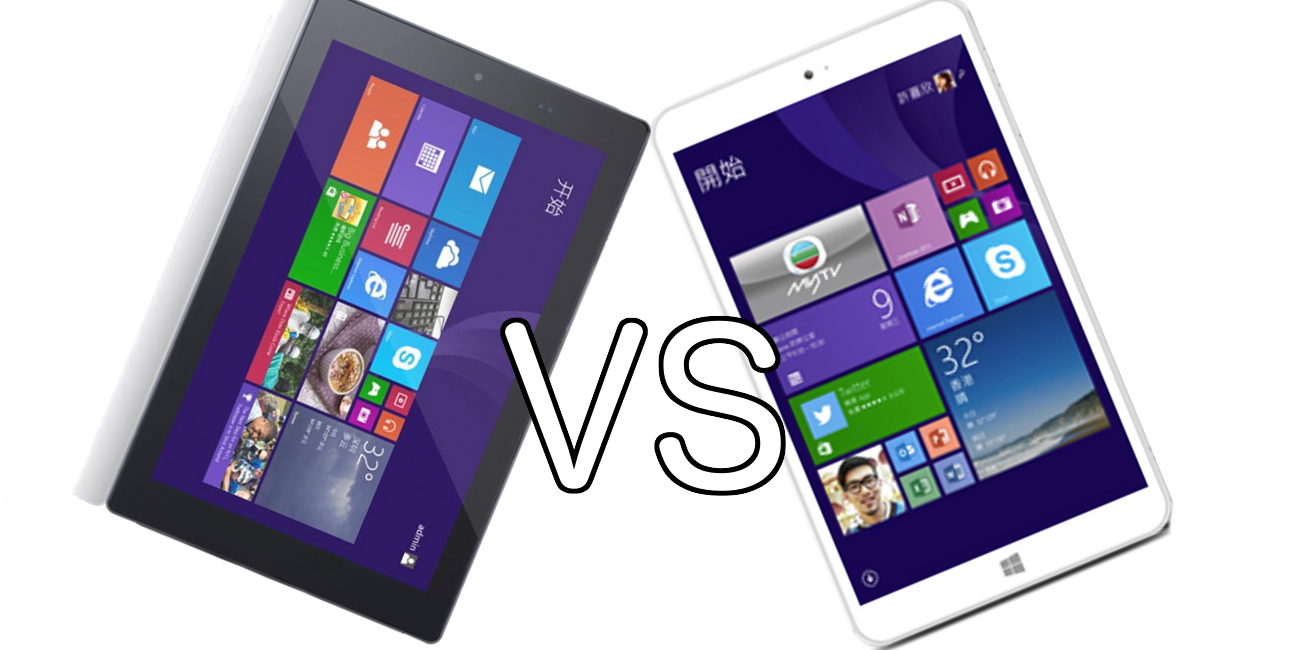 In Xiaomitoday, we have before spoken about the laptops. But people want something that weights less and has a minimal size, so now we are showing you tablets with dual boot. For this occasion, we will compare PiPO W6S and Wave v820w.
First, one must that PiPO and Wave differ in many aspects even though they are both tablets. The immediate notable feature is 8 inch screen of Wave v820w smaller than pipe having 8.9. On the PiPO's side, it has a 3G facility that Wave v820w doesn't.
Both these tablets share SoC and run at same processor speed of 1.33Ghz which ultimately matters in most tablets. When applications need more speed, the processor can run on the turbo speed mode. Again, both SoC's use the same amount of RAM, 2GB.
The notable difference between these tablets is found in multimedia aspects. The Wave v820w comes with 16GB or 32GB RAM wile PiPO incorporates 64GB storage that solves all the storage problems. No doubt, PiPO earns a point when it comes to storage. Next, when it comes to screen resolution both tablets use 16:10 aspect ratio and IPS.  But PiPO offers the benefit of Full HD resolution than Wave, which works on HD resolution. If you're expecting Wave v820w to top this time, then you've to wait a little longer.  PiPo has a better camera of 5.2MP than Wave that has a 2MP camera resolution. PiPO doesn't have a HDMI connection, but Wave v820w has one.
Next if you compare the tablet design of these two models, Pipo W65 is a clear winner. The elegant lines and the metal frame leaves the Wave behind. The digital camera of v820w Wave has rear sensor, which transmits a low quality sense than the in the Pipo.
Finally, the last difference is of the battery, Pipo has 6500mAh capacity and offers more autonomy than wave with the 4200mAh battery capacity. Pipo also has increased size and screen resolution.
Even though the decision is quite obvious, let us not forget the price difference between the two tablets. The price is charged higher, if you opt for the 3G version. However, these are tablets of reduced price. If you are looking for a smaller and also you need connectivity to external display stick, then you can go for a v820w wave device. If you also prefer using screen for autonomy and don't rely on the external storage and need FHD display, 6500mAh battery capacity and 64GB memory, then it is best to opt for Pipo W6S.
Pipo availability W6S
Many users prefer to buy a laptop for office use and buy different types of software. But in case if your use is limited then why not buy a Pipo W65. It offers great flexibility and portability to the user. With the dual boot feature, users can start the tablet on Windows or Android OS. One can perform any task until the memory and processor can handle it.
Buy from banggood.com
Buy from geekbuying.com
Buy from GearBest