News
Ecoo E06 specs, features, and design leak out
Chinese phone maker Ecoo looks like it's got a winner with its new device, the Ecoo E06.  New leaks show off the device's design and hint at its specifications, and by the looks of things, this upcoming phone isn't just going to be a looker with strong fundamentals, but also one with some special selling features.
The leaks show off what looks like an almost edge-to-edge display, with the Ecoo E06 sporting some extremely thin bezels.  While the phone doesn't look to be particularly flashy in terms of its lines, it does have a rakish, slim appearance; the E06's thickness was not among the leaked specifications.  But before we get to those specs, there appear to be a couple interesting features that could help make the device stand out.
The first is the presence of what looks to be a dual-LED flash for the rear camera.  We can see as much on one of the leaked photos, and if the E06 does indeed come with a dual-LED flash, that should help more towards improving photographic quality than the impressive megapixel rating we'll tell you about in a bit.  The phone may also be one of a growing number of devices supporting USB Type-C connectors, which makes for another good reason to buy the device.  Unfortunately, it doesn't look like the Ecoo E06 will come with a removable back plate, which should be bad news for anyone looking for a device that has a removable battery.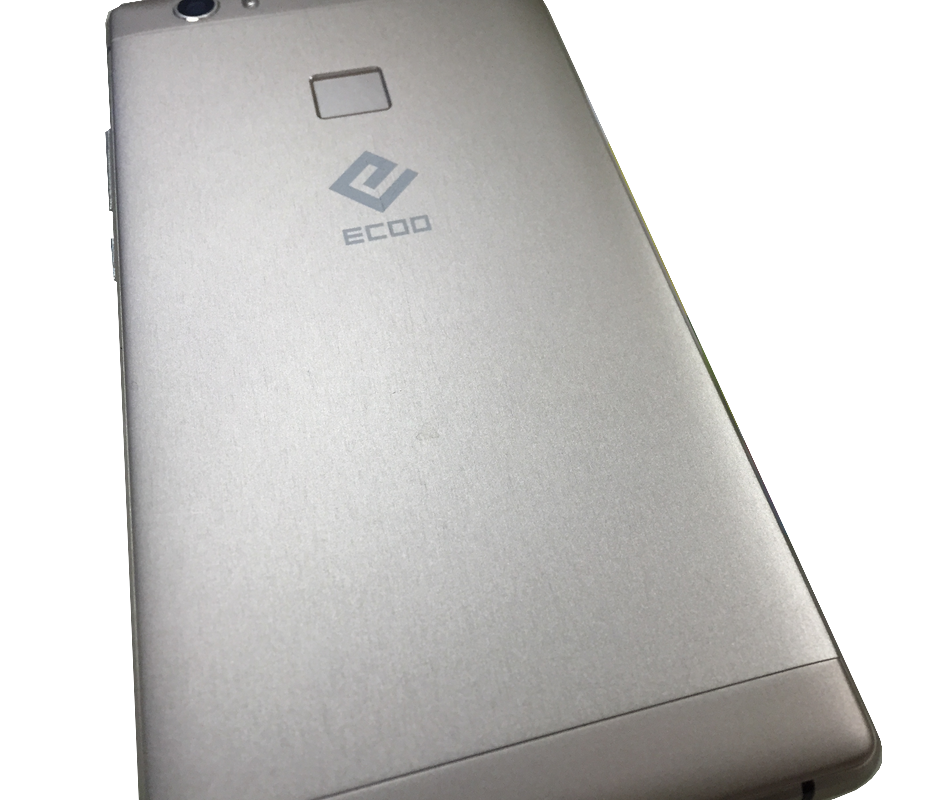 The Ecoo E06's basic specifications as we can see on the leak, include a 5.5-inch display with Full HD (1920 x 1080) resolution and Gorilla Glass 3 reinforcement, an eight-core Helio P10 64-bit processor, a 21-megapixel rear camera, and an 8-megapixel front camera.  Some basic info, such as the phone's memory and battery rating, remain unavailable, but the leaked specs we now know point to the E06 being a near-flagship level device when it finally gets released.
Buy ECOO E05 from geekbuying.com
Buy ECOO E05 from GearBest for $192.29