News
BLU Pure XL and BLU Vivo Air LTE set for late September release on Amazon
Though not too many consumers are familiar with BLU, the company has actually been around for quite a while.  BLU, for those who aren't aware, primarily makes budget-priced phones, and is a Miami-based Chinese firm that's been in business since 2009.  And it looks like BLU has a couple new phones that buyers may likely find interesting, as they aren't your typical low-end offerings from the company – the 4G-capable BLU Pure XL, and the BLU Vivo Air LTE.
Both of these devices were announced at the recent IFA 2015 expo in Germany, and show a lot of promise in the smartphone market.  For starters, BLU's Pure XL is a phablet with a 6-inch display and an aluminum chassis, though the company didn't say at IFA whether the back plate is made out of polycarbonate or aluminum.  It measures 9.6mm thick and boasts of simple, yet classy lines that make it appear smaller than it really is.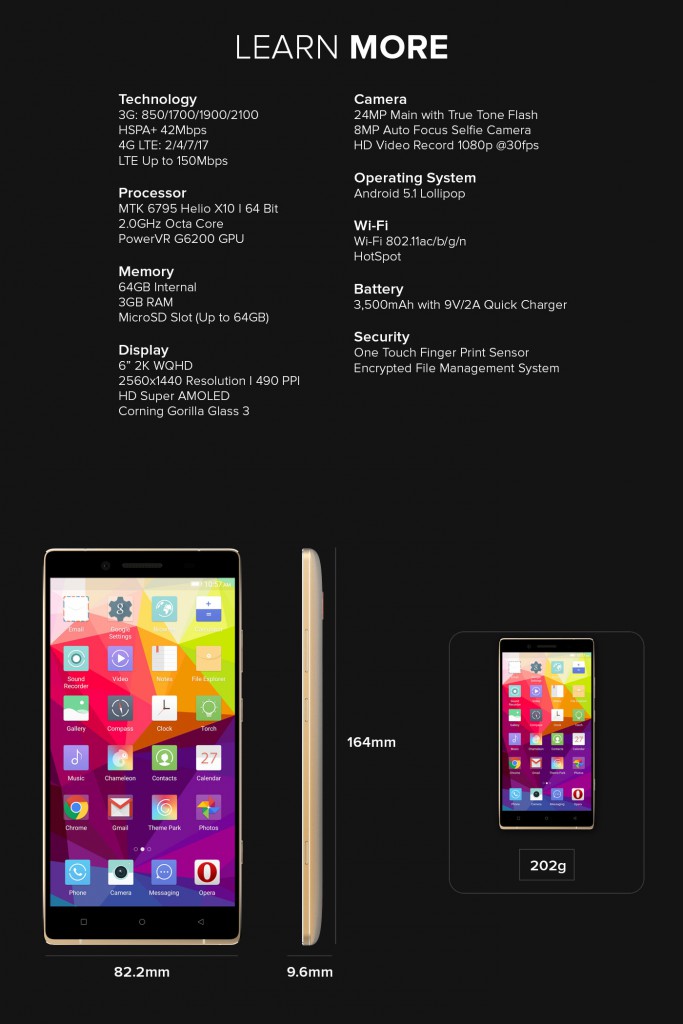 Other key specifications include 2560 x 1440 QHD resolution, a 2 GHz, eight-core Mediatek Helio X10 processor paired with 3 GB RAM, 64 GB internal storage with microSD expansion up to 64 GB, a 24-megapixel rear camera, an 8-megapixel front camera, and a 3,500 mAh battery, with Android 5.1 Lollipop out of the box.  The device's special features include fast charging, a one-touch fingerprint sensor, and an encrypted file management system.  As you can see, this device is definitely in the flagship territory, and it makes a rather fascinating alternative to the likes of the Samsung Galaxy S6 and HTC One M9, not to mention the Meizu MX5, as far as Chinese phones go.
You'll be able to buy the BLU Pure XL on September 29, as it will touch down that day as an Amazon exclusive. Pricing is set at €313, or $355 in U.S. dollars.  Not bad at all for a phone with such impressive specs!
The BLU Vivo Air LTE, on the other hand, is on the more affordable side of things, but isn't any less attractive than the flagship-level Pure XL.  It's the sequel to the Live Air which was released earlier in 2015.  While its upper and lower bezels also do look a little too wide for comfort, it likewise sports the same clean and simple lines as the Pure XL, but with a smaller, 4.8-inch display.  In terms of design features, the phone's buttons are integrated into the display, allowing for an all-touch user experience.
Specifications are notably less impressive, as the Vivo Air LTE comes with a quad-core Snapdragon 410 processor clocked at 1.2 GHz, 1280 x 720 HD resolution for the display, 2 GB RAM, 16 GB internal storage, an 8-megapixel rear camera, a 5-megapixel front camera, and a 2,050 mAh battery.  The Vivo Air LTE ships with Android 5.0 Lollipop.  You also won't get too many special features on this device, though as the name suggests, it does support 4G LTE.
You can buy the BLU Vivo Air LTE for €178, or approximately $202 USD, starting on September 22 – that's less than a week from now, if you're keeping count, and one week ahead of the Pure XL phablet.