Deals
N10 SmartWatch, or we can call it Sport Watch?
Wearables are wearing on our wrist and seems to have no intention of leaving. Every time we have more variety for all tastes and budgets. It is true that most of them may seem to us equally priori: same functions, very similar specifications … So we like to analyze the most interesting for you to decide your purchase with all the information in your power models.
Today we come to talk of N10 SmartWatch a sportwatch or sports SmartWatch also come with promotional coupon …
N10 SmartWatch: Sporty design for day to day
Within wearables, as happens with clothing or footwear, everyone has their own style. Some people prefer an elegant touch even at 8 in the morning while others opt for a more casual style.
The design is the first thing that stands out from the N10 SmartWatch when we first meet. Certainly a breath of fresh air in a sea of smartwatches practically identical, which in many cases appear to twins is appreciated as we did with the Ulefone UWear and Apple Watch.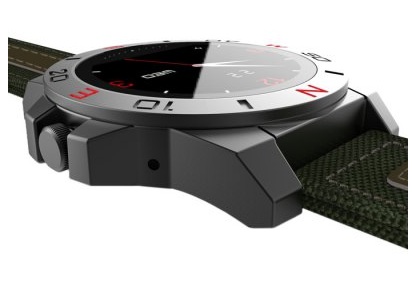 The material used for the metal sphere is, while the strap can only choose leather or canvas and leather precisely for those seeking enhance the sporty look of the N10 SmartWatch.
Although it is a unisex sport SmartWatch, the fact is that the size of the area we find something masculine (4.9 x 4.9 x 1 cm) ; meanwhile, the overall size of the watch is 27.5 x 4.9 x 1 cm.
Although the cataloguemos as a sportwatch, this is due to their appearance, as the clock functions are no different from the "normal" smartwatches.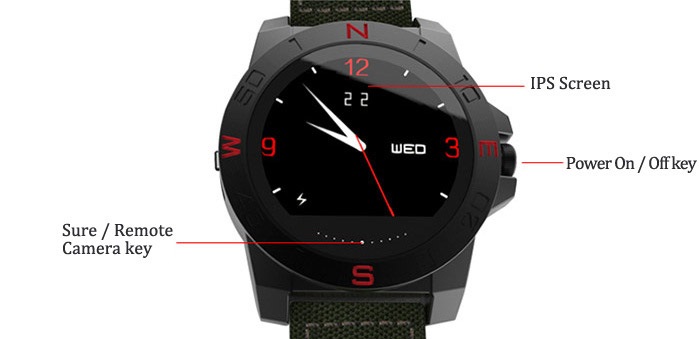 SmartWatch N10 has an IPS screen, a little small wheel reminiscent of traditional watch but actually works as on-off button and the camera driver. On the back we find the heart rate sensor, an element that we know him more and more in these devices and that is really practical.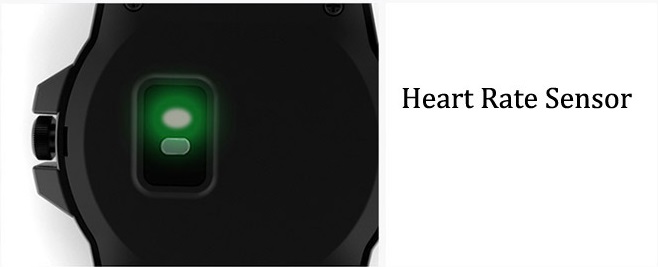 As for the colors, we have it available in three varieties: black, silver and gold .
Technical characteristics of the N10 SmartWatch
Display: 1.22-inch IPS with resolution 240 x 240 pixels
Processor: MTK2501
Memoria RAM: 32 MB
Memoria ROM: 24 MB
Connectivity: Bluetooth 4.0
Sensors: thermometer, barometer, altimeter, heart rate monitor (only four canvas version), compass, pedometer
Main functions: Sleep Monitor, monitor physical activity, sedentary reminder, hands-free calls and SMS, remote camera control, anti-loss alarms, notifications of some apps (WhatsApp, Twitter, FB, Gmail …)
Water Resistance: Yes, certified IP67 (canvas + leather version) or IP54 (leather version)
Battery capacity: 270 mAh
Battery life: 7 days
Compatibility: iOS 7.0 and later Android 4.3 and later
Package Contents: 1 x N10 SmartWatch, 1 x charging cable 1 x Manual in English and Chinese
Note that the price and some features may change from version to version of this N10 SmartWatch. The canvas + leather version (N10) brings the barometer, thermometer, altimeter and heart rate monitor sensors, while the leather version only (SmartWatch N10A) brings not incorporated.
A SmartWatch focused on the sport …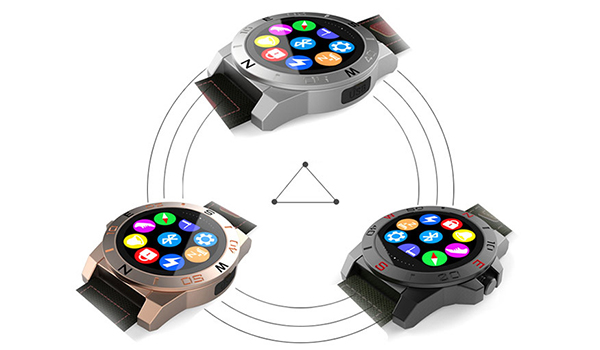 Due to the small difference in price between the two (just $ 10) and the amount of extras included, we will review the N10 SmartWatch Canvas + Genuine Leather . To distinguish them, remember that if you see it under the name N10A is the lower version.
The most interesting thing is that this sportwatch has a series of sensors aimed at the sport:
Barometer: To measure and record the pressure changes
Thermometer: To always know the actual outside temperature
Altimeter: Calculate the height to which we are
Compass: So you never miss the north and can guide you anywhere
Pedometer: To calculate distances and speeds steps
Heart Rate Sensor: Measure your heart rate in real time.
It is important to note that the heart rate sensor only works with Android, so if you have an iPhone and want to use it you'll have to find another sport watch.
With the combination of these six sensors will get the best experience when using a sports SmartWatch to measure our activity. We will have real information on the state of the environment and our own physical form, we can also record the data and review how our day has passed, either to its own track to show off with friends …

It will allow us to have both hands free at all times, and that through him we can answer calls, display notifications and even turn the clock screen without touching it , by simply lifting the wrist and shaking, a feature really useful when we are doing sports but we take a quick look at our sport watch.
… But it also helps us to rest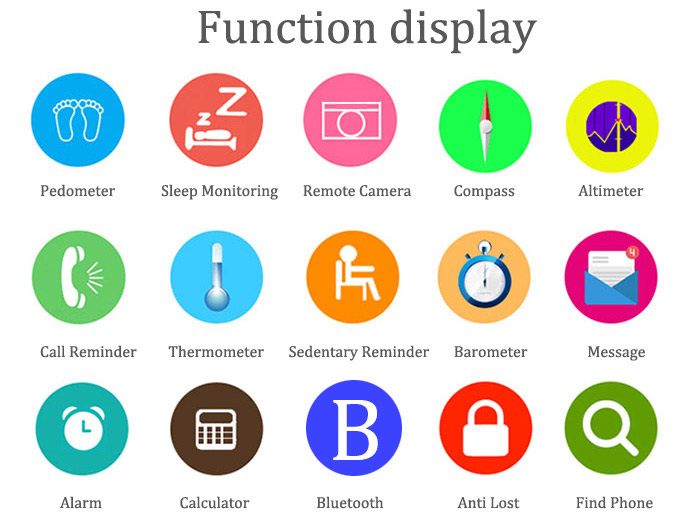 Equally important it is to move, so is rest properly. You probably already know: when we woke up early, or not sleep well drag tired all day, you may even last for several days if we repeat these incorrect patterns of sleep for several days.
However, rest is not synonymous with sleep. It may be that we go to bed at 11 pm and did not get to sleep until a couple of hours later, maybe even we are sleeping but in a state of alert or concerns do not let us sleep properly. Whether our rest has quality or not is something we can not measure ourselves, so the help of such devices is essential.  With it we can see the peaks of sleep we have had, if we have aroused ever overnight, the actual hours rest and the different phases of our sleep.
It is a basic of all SmartWatch (even the most quarrelsome smart bands) and of course could not miss on the N10 SmartWatch.
Price and Availability
Gearbest has become a regular purchase for the products reviewed on xiaomitoday thanks to good prices and periodic coupons to further reduce the purchase price. The N10 SmartWatch can buy it here at a cheaper price than habitual  GBN10 entering the coupon code with which you can save $ 15.
If you are looking for a sports SmartWatch, with a good range of functions, an amazing variety of sensors to collect all data related to your activity and cheaply, the N10 SmartWatch is an excellent choice.
Buy N10 Smart Watch from everbuying.com for $74.09