Deals
Ulefone uWear smartwatch, competing an Apple Watch?
The world of wearables fever also points low cost and leaves us as interesting releases like the one we saw today, the Ulefone uWear SmartWatch. 
Ulefone is no novice in this area and has entered into the list of favorite products by Chinese manufacturers as Ulefone Be Touch 2 . We return to dedicate some lines to talk  uWear SmartWatch Ulefone a wearable that keeps enough similarities with Apple Watch an absolutely ridiculous price.
SmartWatch design Ulefone uWear
The uWear SmartWatch is the first brand that even before its launch has already generated considerable interest among the user community with its more than reasonable resemblance to the coveted Apple Watch.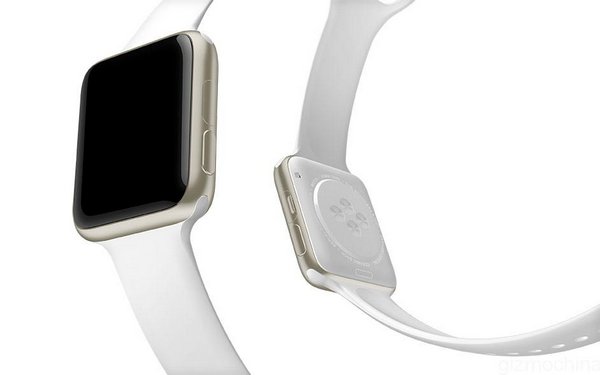 At first glance, we see a very simple design SmartWatch with an almost traced to iWatch. Even the materials are the same used in the Apple smart watch: rectangular design, stainless steel housing and fluoroelastómetro Strap , a type of very strong and comfortable soft rubber, because when it comes to wearing a wearable comfort is key .
The 1.44-inch rectangular screen includes the single button and watch connector on the right side of it to make it easier to handle.
Being an adjustable strap fits perfectly to different types of wrist. Even if you have thicker or thinner than normal and the holes do not go well (which is very unlikely to happen), you can always make an extra hole to give your "size".
As for colors , the manufacturer has designed in white with silver, black with silver or black with black, although not in all stores is available in three varieties.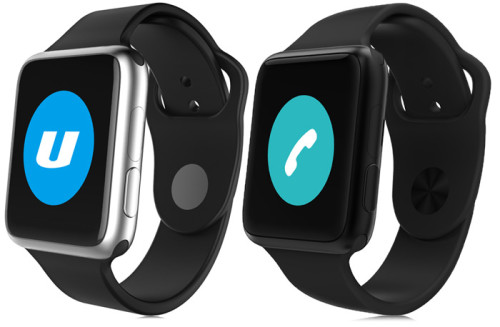 Specifications specifications and Ulefone uWear SmartWatch
If your design twin to iWatch has conquered us, the technical characteristics of Ulefone SmartWatch end we love:
Display: 1.44-inch touch
Memoria RAM: 32 MB
Memoria interna: 32 M
Waterproof: Yes (IP65 Certified)
Connectivity: Bluetooth 4.0
Main functions: Notifications, phonebook, reminder calls and messages, pedometer, sleep monitor, reminder of inactivity, remote camera and music player, anti-loss function, alarms
Battery: 220 mAh (autonomy 7 days of standby)
Materials: Stainless steel and fluoroelastómetro
Compatibility: Android and iOS 5.0 and up
Package Contents: 1 x Ulefone uWear SmartWatch, 1 x Manual in English and Chinese
Ulefone SmartWatch, another to the list
The Uwear joins the long list of wearables already discussed above in xiaomitoday such as Crystal Zeblaze SmartWatch , the Rwatch R10 or Aiwatch GT08 + , among others. And as I read the reviews on all of them, we realize that the performance is virtually identical.
The main features are always repeated: physical activity monitoring through the pedometer is already a staple in these devices, sleep monitoring, notification, remote control of the camera and the music of our smartphone … With all of them can count calories, calculate distances and times, keeping track of our rest and check missed calls from your wrist.

So what distinguishes a SmartWatch advanced features of other more basic? On the one hand,the quality of materials : they are comfortable and durable, we can dive with it or at least take a shower without fear that we forget to take away the clock. On the other hand, there are a few extras that are less common in the wearables and give us more options when it comes to take advantage of our device: the NFC and the heart rate sensor , two, "forgotten" the Ulefone SmartWatch.
The exterior is identical to Apple Watch, but … what about inside?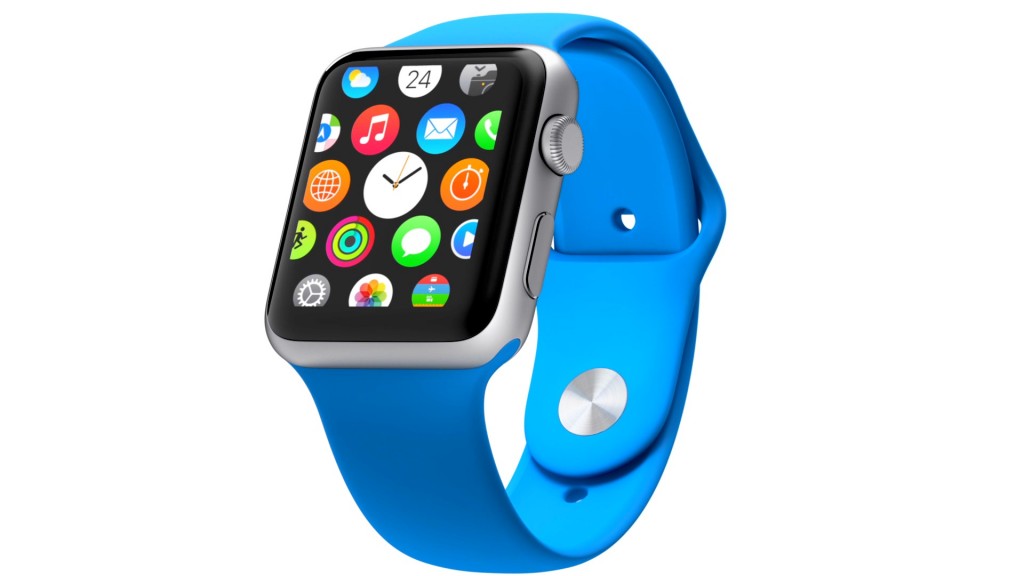 Obviously, although the design is almost twin, the huge difference in price between the two is felt in different aspects of building and interior.
Among them, the three largest differences are found in the screen (Retina display with sapphire coating for iWatch), the variety of applications (in constant growth) model of Apple and Digital Touch technology , which allows us to communicate original form with other users of Apple Watch.
In short, the iWatch wins the game as far as extras and refers bells and whistles, but for those who only want a simple but completely wearable, with classic features mentioned in the previous section, beautiful design and compatibility with most Android market and iOS devices 5.0 and up , the Ulefone UWear SmartWatch will pleasantly surprise you.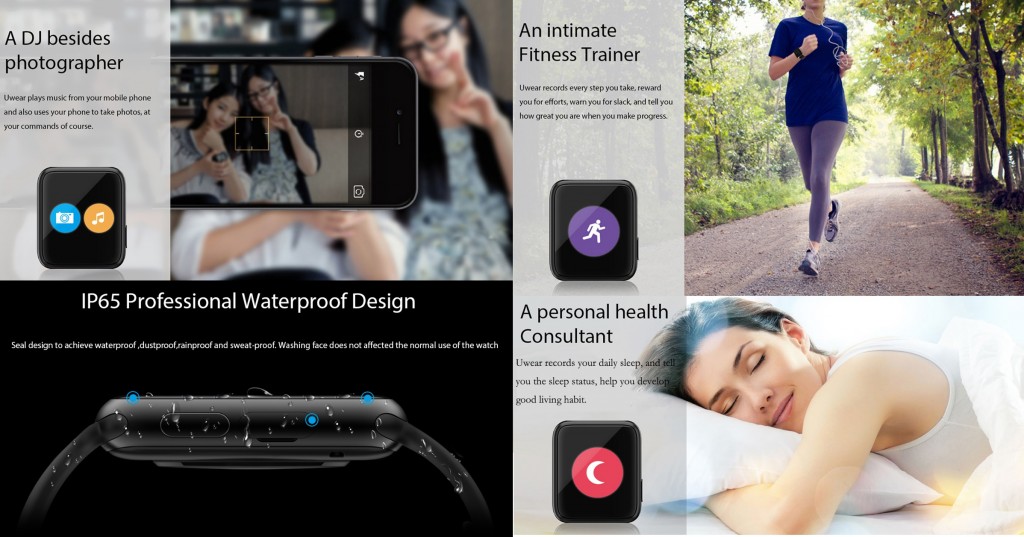 Price and Availability
We wanted to leave for the end the big surprise related Ulefone UWear SmartWatch. Again, this Chinese manufacturer has unveiled a truly unbeatable price , almost hard to believe and you will probably not resist. Our bargains crawler has been active tracing the Ulefone UWear the net, and we've hit an offer Gearbest is great price and  with free shipping. Now it is launching promotion and they have lower price than usual. Do not miss your chance!